Student Doctor Awarded Prestigious Texas Medical Association Minority Scholarship
May 26, 2021
SHSU Media Contact: Emily Binetti
By Hannah Haney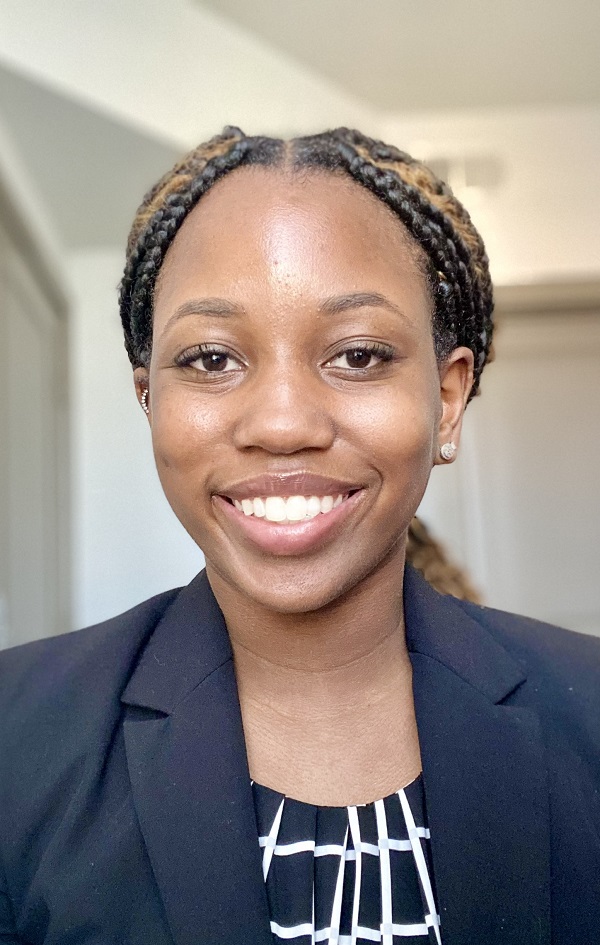 First-generation college graduate, and incoming Sam Houston State University College of Osteopathic Medicine student doctor, Brooke Birks, was recently awarded a $10,000 scholarship from the Texas Medical Association (TMA) to use towards her medical school education.
TMA created the Minority Scholarship Program in 1998 to help diversify the physician workforce to meet the health care needs of Texans. The TMA Educational Scholarship, Loan, and Awards Committee chose one recipient for each Texas medical school from a competitive field of promising future physicians. Birks was selected for her academic achievement, commitment to community service, and desire to care for Texas' increasingly diverse population.
"As a first-generation college graduate and medical student, I was honored to receive this scholarship. I had to navigate higher education alone and financially support myself since my family did not have the means to support me," Birks said. "Therefore, this scholarship not only eases my financial burdens, but also validates all of the challenges I have faced as a first-gen."
Birks graduated from the University of Houston with a bachelor's degree in biology and public health this past May. The TMAF Bayardo Minority Scholarship Fund and the TMAF Patrick Y. Leung, MD, Endowment are providing Birks' scholarship. She will join the student doctors at SHSU-COM in the fall of 2021. Though she has not yet committed to a particular specialty, she hopes to one day practice in underserved communities and combat medical mistrust and lack of access to healthcare."
"I want to become a primary care physician because I believe that's how I will impact communities the most. I also want to research in fields such as public health and genetics to advance medical care and provide my patients with innovative care," Birks said. "When researching schools, SHSU-COM stood out the most primarily because of its mission to train physicians to work in underserved communities in the eastern region of Texas. I knew that SHSU could provide me with the best training to accomplish my mission since SHSU's goals and my personal goals align."
About TMA
The TMA scholarship encourages minority students to attend medical school by lessoning the financial burden of their postgraduate education, which averages more than $175,000. TMA has awarded 163 scholarships totaling $1.1 million since the program's inception. The TMA Foundation (TMAF), the association's philanthropic arm, funds the program.
Recipients are known as the "Bayardo Scholars" in recognition of the majority support provided by the TMA Foundation Trust Fund of Roberto J. Bayardo, MD, and the late Agniela (Annie) M. Bayardo of Houston. Other generous gifts from H-E-B; St. David's Foundation; and the TMAF Patrick Y. Leung, MD, Minority Scholarship Endowment support this year's scholarships, as well as TMAF donor physicians and their families, and TMA county medical societies.
- END -
This page maintained by SHSU's Communications Office:
Associate Director, Communications: Emily Binetti
936.294.4406
Communications Manager: Wes Hamilton
936.294.1837
Thomason Building: Suite 102
Please send comments, corrections, news tips to Today@Sam.edu
---