SHSU Rec Sports Expansion Design Among Regents Items Approved
Nov. 19, 2021
SHSU Media Contact: Emily Binetti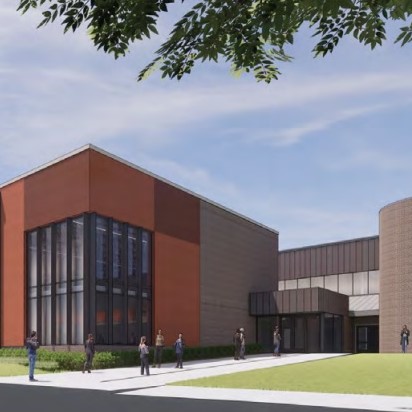 Designs for a Sam Houston State University recreational sports renovation and expansion project were among the items approved by the Texas State University System Board of Regents at their regular quarterly meeting on Nov. 18 on the SHSU campus.
Part of the Capital Improvements Program, the rec sports renovation and expansion project will be located east of the existing Recreational Sports Center/Health & Kinesiology Center. The project consists of a 9,100 square foot addition and 21,575 square feet of renovations to the existing building. The addition adjoins the east side of the existing structure and will house an NCAA-regulation basketball court with two cross courts and spectator seating. Adjacent areas will be renovated to create new lobby space. The existing building's north entrance lobby and offices will be renovated, and a new cardio workout studio added.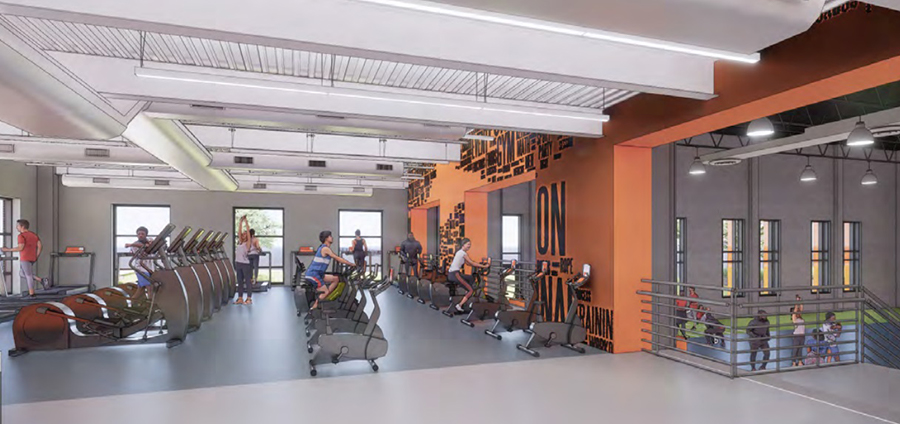 In academic affairs, authorization was granted for the addition of three online certificate programs to be implemented in Fall 2022. In the College of Criminal Justice's Department of Security Studies, the new programs include Undergraduate Certificate in Security and Resilience in the Chemical and Energy Sectors, Undergraduate Certificate in Security and Resilience in the Transportation Sector and Undergraduate Certificate in Security and Resilience in the Healthcare Sector.
The university received consent to create two new academic departments within the Newton Gresham Library—Library Public Services and Library Technical Services. Effective Jan. 1, 2022, the establishment of these departments will provide a better distinction between the contrasting duties of the public and technical services areas of the library.
Approval was given to relocate the Graduate Certificate in Educational Technology from the Department of Computer Science, within the College of Science and Engineering Technology, to the Department of Library Science and Technology, within the College of Education. Since both the courses and the faculty who teach the courses are now located in the College of Education, relocating the program will better serve students.
All academic affairs program changes are to be implemented upon final approval by the TSUS Board of Regents and the Texas Higher Education Coordinating Board.
In contracts, an agreement for services related to outbound ticket sales for athletic events and activities between SHSU and IMG Learfield Ticket Solutions, LLC was approved.
A contract between SHSU and Staples, Inc. to provide low-cost supplies to the university for on-going business was approved.
A contract for membership in Conference USA was also approved.
The Board of Directors of the TSUS Foundation recognized the 2021 Regents Award recipients. Helena Halmari, in the Department of English, received the Regents' Professor Award, honoring professors whose performance and contributions to the educational community have been exemplary. SHSU student Carolyn Jess, an environmental science major, received the Regents' Student Scholar Award, that recognizes one outstanding student from a TSUS member institution each year.
- END -
This page maintained by SHSU's Communications Office:
Director of Content Communications: Emily Binetti
Communications Manager: Mikah Boyd
Telephone: 936.294.1837
Communications Specialist: Campbell Atkins
Telephone: 936.294.2638
Please send comments, corrections, news tips to Today@Sam.edu