Refugee Children's Stories Shared in Book Featuring SHSU Students' Work
Sept. 30, 2021
SHSU Media Contact: Wes Hamilton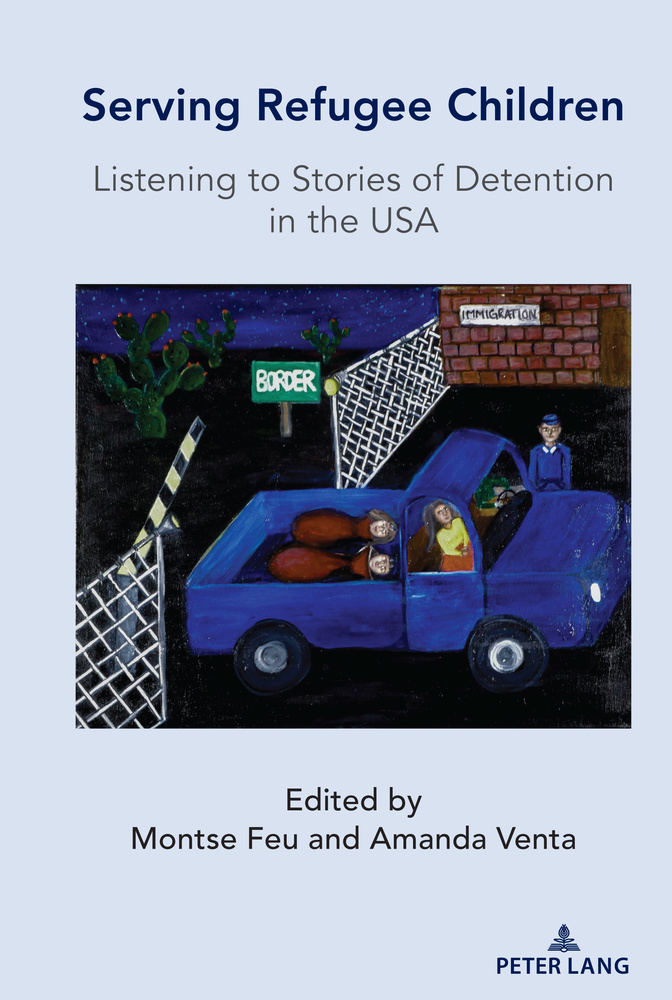 Story by Mikah Boyd
Students at Sam Houston State University are always working to fulfill the university motto, "The measure of a Life is its Service." Recently, many SHSU graduate students and alumni collaborated with Montse Feu Lopez, associate professor of Hispanic Studies at SHSU and other experts to write "Serving Refugee Children: Listening to Stories of Detention in the USA."
The book centers around stories of unaccompanied and undocumented children that are housed in detention centers in the U.S. It was inspired by what Lupe, a teacher in an immigration detention center observed during her two years instructing a young boy named Luis. While she taught the boy and escorted him from the detention center to the home of a distant relative, she was not allowed to comfort him through touching or holding due to the strict rules of the center she worked at.
Concerned about the wellbeing of unaccompanied minors, Lupe's associate professor of Hispanic studies, Montse Feu, contacted Amanda Venta, associate professor of psychology, who had been providing psychological services for detained immigrant children since 2012. This edited volume was envisioned to make known to the general public the ordeal that children like Luis endure.
After many interviews with those who work with the children in detention centers and accounts heard by the student authors themselves, the book provides a look into the lives of undocumented children and what happens to them while in detention centers.
These perspectives came from students like Cassandra Bailey who is a sixth-year doctoral candidate in the clinical psychology program at SHSU. She contributed to the book with her piece, "Growing Up Too Fast." This narrative follows a young girl named Ximena, who was expecting her coming of age story to be like those of the girls on TV but is faced with a different reality.
SHSU students from the Department of World Languages and Cultures and the Department of Psychology were able to write and translate pieces like Bailey's to be featured alongside noteworthy authors and activists alike. For many, this book allowed them to apply the skills and knowledge that they learned here at SHSU to make a difference in the lives of children and shine a light on their struggles.
People interested in reading these stories can find "Serving Refugee Children: Listening to the Stories of Detention in the USA," on Amazon.
The complete list of students involved in the writing and translation of the published work are as follows:
World Languages and Cultures students: Blanca Tovar, Tara Marshall, Wendy Herrera
Psychology students: Cassandra Bailey, Melissa Briones, Yessica Colin, Estrella Godinez, Betty Galicia
- END -
This page maintained by SHSU's Communications Office:
Director of Content Communications: Emily Binetti
Communications Manager: Mikah Boyd
Telephone: 936.294.1837
Communications Specialist: Campbell Atkins
Telephone: 936.294.2638
Please send comments, corrections, news tips to Today@Sam.edu