SHSU Shares Plan To Become Hispanic Serving Institution
Sept. 27, 2021
SHSU Media Contact: Emily Binetti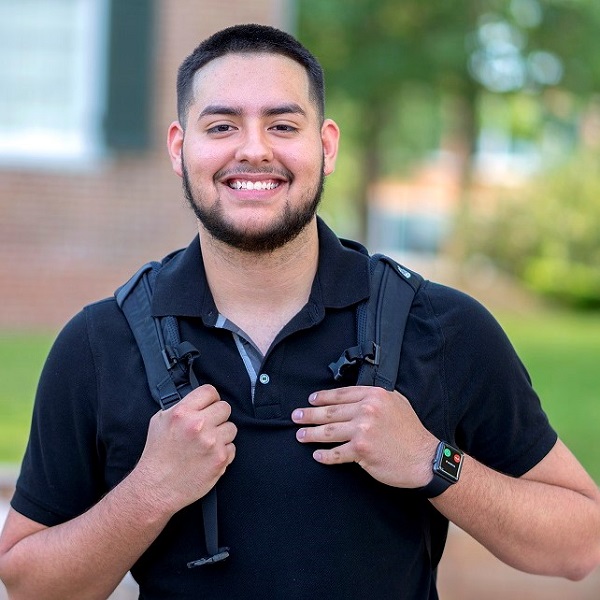 Sam Houston State University is committed to promoting a campus culture that embraces diversity and inclusion, creating an equitable and inclusive environment of collaboration and mutual respect. Expanding on that commitment, the university has announced plans to begin actively striving to become a Hispanic-Serving Institution (HSI).
HSIs were first recognized by educators and policymakers as institutions that have large Hispanic/Latinx student populations. In 1992, Congress formally recognized the designation. Opening up access to federal appropriations for these institutions, a HSI federal designation requires an undergraduate student population that is at least 25 percent Hispanic, with at least 38 percent of those students qualifying as low-income. These requirements must be met annually.
In recognition of National HSI Week (Sept. 13-19), the university's newly formed HSI Transition Working Group hosted four informational forums for faculty, staff and students. In the forums, SHSU interim chief diversity officer, Jeanine Bias, explained the HSI designation and the university's plans related to earning and maintaining the status.
"In 2015, our undergrad Hispanic enrollment was at 20.42 percent. In just a short period of time, that number shot-up to 25.81 percent in 2020," Bias said. "In fact, since fall 2020, SHSU has met all necessary requirements to seek HSI designation."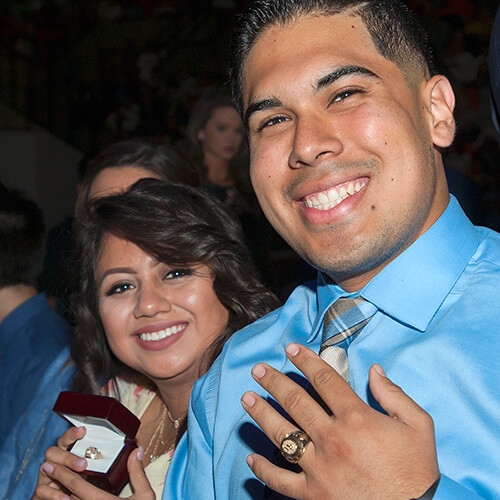 The forums presented a chance to introduce members of the HSI Transition Working Group, a collective of 22 individuals from the campus community selected to identify and advocate for strategies, input and advice to support Hispanic student success at SHSU.
The team's priorities include gathering and reviewing relevant data, establishing the timeline and roadmap to apply for the designation and associated grant funding, develop a HSI transition plan and create communications to build awareness and enhance engagement.

"We recognize that diversity is represented on our campus in multiple forms," Bias said. "Our work towards receiving HSI designation is just one example of our efforts. While this will certainly benefit our Hispanic/Latinx population, it will also provide opportunity, services and resources for many other students and our entire campus community at SHSU."
---
SHSU HSI Transition Working Group:
Dr. McCartney Johnson, Deputy to the President
Jeanine Bias, Interim Chief Diversity Officer
Dr. Chad Hargrave, Associate Vice President of Research and Programs
Dr. Mary Petron, Professor, College of Education, UNIDOS Hispanic/Latinx ERG
Major General (ret.) David Glaser, Chief Strategy Officer
Juan Nunez, Vice President, Facilities Management
Dr. Brian Loft, Associate Vice President for Faculty and Student Success
Dr. Phillip Lyons, Dean, College of Criminal Justice
Dr. Diego Alvarez, Chair, College of Osteopathic Medicine
Dr. Leif French, Senior Associate Dean, College of Humanities and Social Science
Cenaiyda Carranza, Student Affairs Specialist, College of Osteopathic Medicine
Jim Bradley, Interim Vice President for Information Technology
Kris Kaskel-Ruiz, Associate Vice President for Marketing and Communications
Trevor Thorn, Assistant Athletic Director for Certification & Compliance
Brittany Fish, Director, Student Success Technology
Dr. Leah Mulligan, Associate Vice President for Recruitment and Admissions
Jordan Chang, Assistant Director, Center for Diversity & Intercultural Affairs
Jose Herrera, Director, SHSU ELITE
Lisa Langlais, Administrative Associate III, College of Science & Engineering Technology
Shantal Brissette, Special Programs Coordinator, Student Success Initiatives
Rebeca Gonzalez, Student-Athlete Advisory Committee, Women's Cross Country
Sindy Gaspar, Student Representative
- END -
This page maintained by SHSU's Communications Office:
Director of Content Communications: Emily Binetti
Communications Manager: Mikah Boyd
Telephone: 936.294.1837
Communications Specialist: Campbell Atkins
Telephone: 936.294.2638
Please send comments, corrections, news tips to Today@Sam.edu