Sam Houston Memorial Museum Hosts "Cartooning Texas"
March 25, 2021
SHSU Media Contact: Wes Hamilton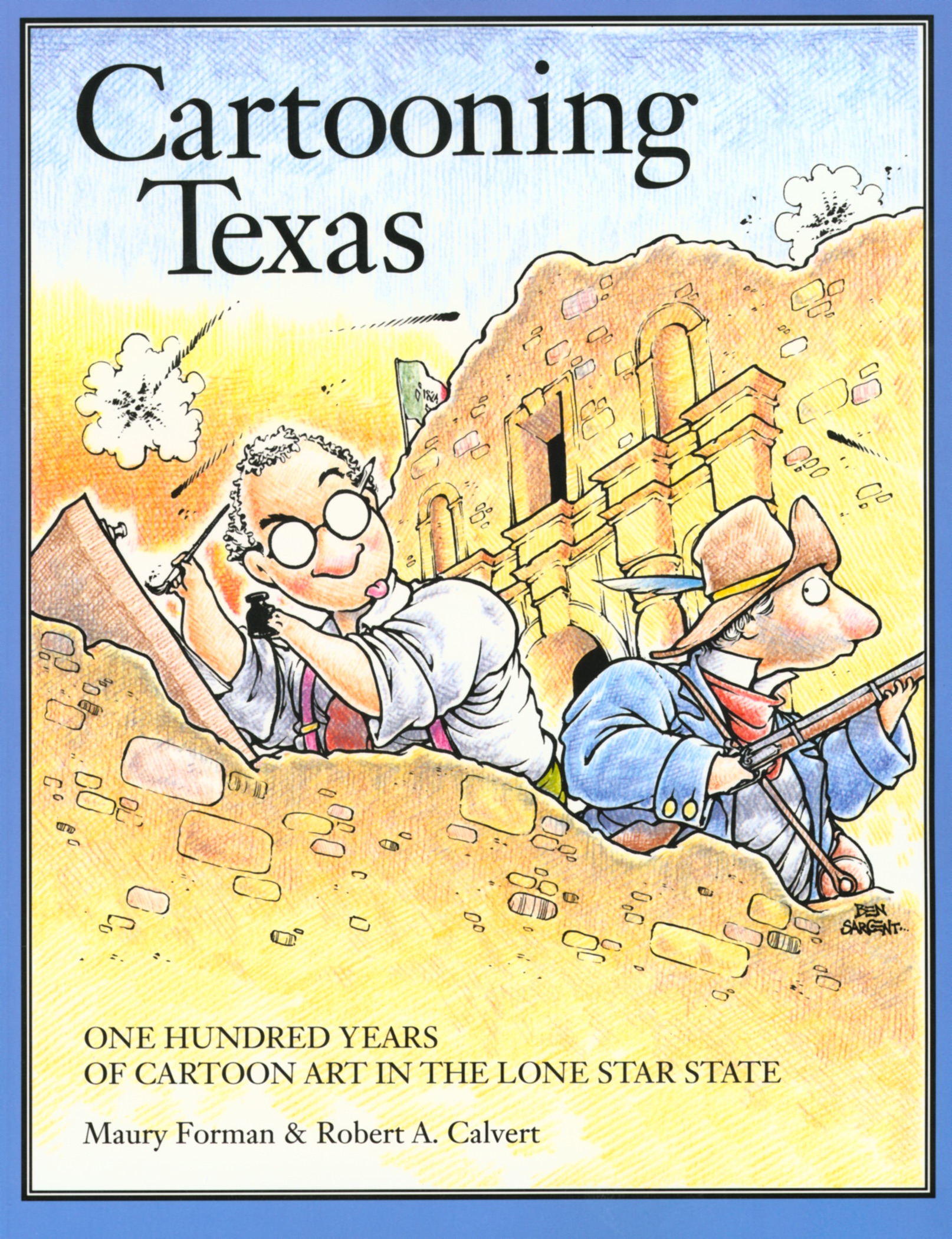 Story by: Megan Buro
Beginning March 30th, the Sam Houston Memorial Museum will present "Cartooning Texas: One Hundred Years of Cartoon Art in the Lone Star State," an exhibition developed by Maury Forman and Robert A. Calvert for the Center for Texas Studies at the University of North Texas with support from Humanities Texas, the state affiliate of the National Endowment for the Humanities.
The cartoons and politics of every decade are centered on hotly contested, controversial and colorful political campaigns—usually for the governor's chair. In "Cartooning Texas" you will meet a fascinating array of flamboyant politicians, ranging from the controversial Governor Hogg to the remarkable Pappy O'Daniel.
"Cartooning Texas" is both a cartoon history of Texas politics and a history of political cartooning in Texas. It tells the story of one hundred years of events in Texas from 1890-1990 in a form that is wonderfully visible and precise. This exhibition serves as a compilation of the visual commentaries of journalists about the issues and people most important to Texans during the 100-year period.
"The goal of bringing this exhibit to the museum was to put smiles on faces," said Jude Routh, curator of exhibits. "Honestly, during these trying times of the pandemic, I thought we could all use a little levity. Everybody likes a good cartoon, and I found the idea of exhibiting specifically historical Texas cartoons very appealing. The thought that most people have never seen them and perhaps would like to experience a little historical humor made me feel like it would be a welcomed amusement for all ages."
The exhibition will be available to the public from March 30 to May 29, 2021 in the exhibit gallery at the Katy & E. Don Walker, Sr. Education Center. Exhibit gallery hours are Tuesday-Saturday 9 a.m. to 4 p.m. and Sunday noon to 4 p.m. For more information, contact the museum at 936.294.1832 or visit samhoustonmemorialmuseum.com.
Humanities Texas develops and supports diverse programs across the state, including lectures, oral history projects, teacher institutes, museum exhibitions and documentary films. For more information, please visit Humanities Texas online at http://www.humanitiestexas.org or call 512.440.1991.
- END -
This page maintained by SHSU's Communications Office:
Director of Content Communications: Emily Binetti
Communications Manager: Mikah Boyd
Telephone: 936.294.1837
Communications Specialist: Campbell Atkins
Telephone: 936.294.2638
Please send comments, corrections, news tips to Today@Sam.edu