Learning Leadership
Aug. 11, 2021
SHSU Media Contact: Emily Binetti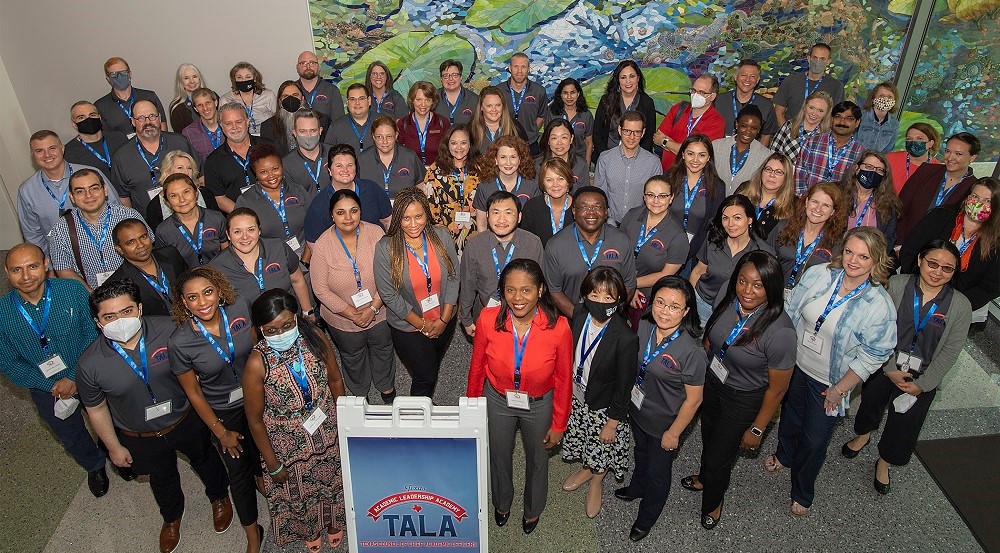 Among the many strategies to improve student success, the enhancement of strong leadership skills is undeniably valuable. While universities offer many opportunities for students to advance their leadership abilities (at all stages of their career), leadership development for administrators working in higher education is typically rare.
"There are very few leadership training opportunities for faculty who desire to move into administration within academic affairs. Most training occurs on the job," Forrest Lane, chair of the Department of Educational Leadership at SHSU said.
Recognizing that need within all Texas institutions of higher education, a statewide initiative designed to address specific Texas higher education priorities was created in 2018, through a partnership with the Texas Council of Chief Academic Officers (TCCAO) and Sam Houston State University.
"TCCAO created an academy to build leadership capacity at four-year state institutions. It also serves as an opportunity to educate fellows of the unique needs and challenges of our state's diverse colleges and universities," Lane said.
Now in its fourth year, the Texas Academic Leadership Academy supports, mentors and enhances the skills of those aspiring to department and college level leadership positions. According to Lane, who serves as TALA director, the academy accommodates participants from across the state as a primarily web-based program, apart from three face-to-face sessions that occur at different locations.
Academy participants, known as TALA fellows, learn from top-notch speakers and leaders, covering an array of topics like conflict resolution, diversity and inclusion, strategic planning, university advancement, governmental affairs and the administrative search process.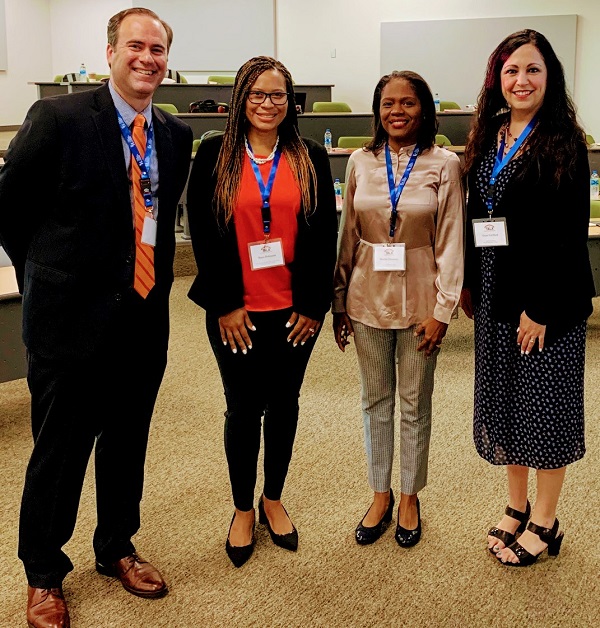 The first in-person session for the newest TALA cohort kicked-off on Aug. 4 at The Woodlands Center to a crowd of 66 fellows from institutions across the state. From the group, seven faculty participants from SHSU are serving as TALA fellows including Shyam S. Nair, associate professor of Agribusiness.
"I am excited to be a part of the new cohort and learn more about academic leadership," Nair said. "This experience will help me fine-tune my leadership and management skills. Being a faculty member in an academic leadership position, this will enable me to better serve the School of Agricultural Sciences and SHSU."
Professor of management, Aneika Simmons, was recently appointed to a faculty administrative fellowship position at SHSU. She believes the academy is an important investment in the future of higher education leadership.
"I'm honored to have been nominated as a member of the TALA and grateful to continue to develop professionally in a cohort of aspiring leaders, where we can support and learn from each other," Simmons said. "The mentorship component of this program is key, as it can be essential for professional growth. Thus, I am also looking forward to learning from and developing a relationship with my TALA mentor and increasing my understanding of academic leadership."
SHSU '21-'22 TALA Fellows:
Helen Berg, assistant dean of learning initiatives and student success
Anne Gaillard, interim associate vice president
Falguni Mukherjee, GIS graduate program coordinator
Shyam Nair, assistant chair of the School of Agricultural Sciences
Shani Robinson, associate dean of the College of Business Administration
Aneika Simmons, faculty administrative fellow
Bing Zhou, chair of the Department of Computer Science
- END -
This page maintained by SHSU's Communications Office:
Director of Content Communications: Emily Binetti
Communications Manager: Mikah Boyd
Telephone: 936.294.1837
Communications Specialist: Campbell Atkins
Telephone: 936.294.2638
Please send comments, corrections, news tips to Today@Sam.edu