Halmari Named TSUS Regents' Professor
Nov. 23, 2021
SHSU Media Contact: Wes Hamilton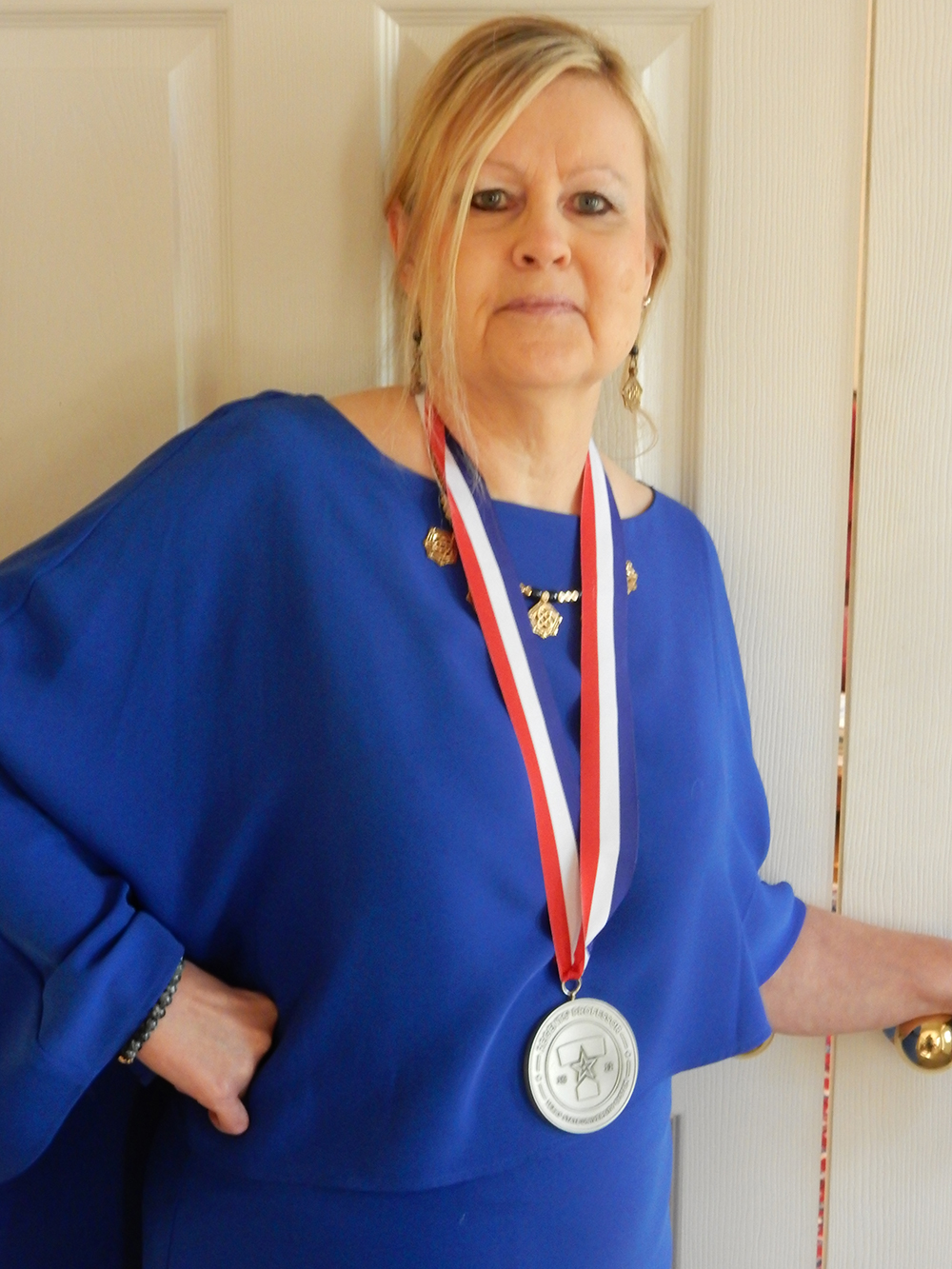 Helena Halmari, professor of Linguistics in the Department of English, was named a Texas State University System Regents' Professor, a designation that recognizes faculty whose performance excels in three different areas—research, teaching and service.
Halmari was formally recognized at the November Board of Regents meeting, where she received a $10,000 award, a commemorative medallion, and a Board of Regents resolution. Along with the award, recipients of the Regents' Professor designation maintain this title for the duration of their service within the system.
Halmari began her career at Sam Houston State University in 1995 and says she was honored to be considered for this award.

"It is really amazing to receive this honor. My first reaction was that I am not worthy," Halmari said. "I know that it was my colleagues who initiated this award process, and that is what makes this even more significant for me. I have always tried to serve the department. I am humbled and extremely grateful to my colleagues, the administration and the university system."

Language and linguistics have long been a part of Halmari's life. Finnish is her native language. Growing up in Finland, she also learned Swedish, English and Russian before immigrating to California to pursue graduate studies. Halmari taught English and Russian in Finland before coming to the United States and credits her upbringing for giving her the passion to learn more about how language is constructed.
"I have always been drawn toward the rules and a mathematical approach to language; I think it came from my childhood. I grew up hearing four different dialects of Finnish in my own household, and it made me very interested in language variation," Halmari said. "There are somewhere around 6,000 to 7,000 languages spoken on our planet. From basic sounds, we build communication; and it is very interesting when you break it all down."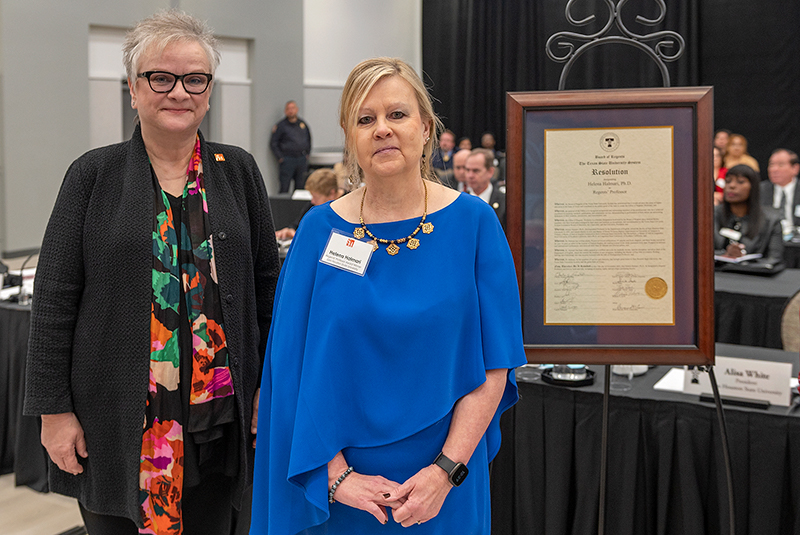 Colleagues were happy to write the TSUS Board of Regents on Halmari's behalf because of her dedication to the department and university.
"From both the objective measure of student evaluations and the anecdotal evidence of students who have praised her courses, I can say confidently that Dr. Halmari ranks among the very best teachers at the university," said Paul Child, a professor of English at SHSU. "All the more impressive (and refreshing) about her classroom performance is the fact that she tends to downplay her own successes and influence as an instructor; instead, she has generously nominated others for teaching awards."
Over 25 years of teaching, Halmari says that the greatest reward she has received is watching her students gain a passion for linguistics.

"I love working with young people, and it has been heartwarming and rewarding to see my students grow in their careers," Halmari said. "Even the students who chose other fields, I hope that they take lessons from my linguistics courses and that they think about the principles of language in everyday situations."
Many former students wrote in support of Halmari's nomination. Brandon Cooper, senior instructional consultant at Texas A&M University and former SHSU student, put it best as he summed up Halmari's efforts as a professor to impact her students: "The measure of a person is not simply what they achieve for themselves but how they elevate the communities to which they belong," Cooper said. "Helena's accomplishments speak for themselves, and they do so loudly. As an academic and a professional, she is exemplary. As a colleague, a mentor, and a friend, she is superlative. I wholeheartedly support Dr. Helena Halmari's selection for the Texas State University System Regents' Professor Award."
During her 25 years at Sam Houston State, Halmari has authored three books and more than 70 other publications, ranging from scholarly articles to translations, and book reviews. She also served as the chair of the Department of English from 2009 to 2015, was part of the Fulbright specialist roster from 2007 to 2012 and served on the editorial board of the prestigious Finnish linguistics journal, Virittäjä.
Halmari's award was confirmed by the Texas State University System Board of Regents at their regular quarterly meeting on Nov. 19 on the campus of SHSU.
- END -
This page maintained by SHSU's Communications Office:
Director of Content Communications: Emily Binetti
Communications Manager: Mikah Boyd
Telephone: 936.294.1837
Communications Specialist: Campbell Atkins
Telephone: 936.294.2638
Please send comments, corrections, news tips to Today@Sam.edu