Student Development Leader Receives National Greek Life Advisor Award
July 26, 2021
SHSU Media Contact: Wes Hamilton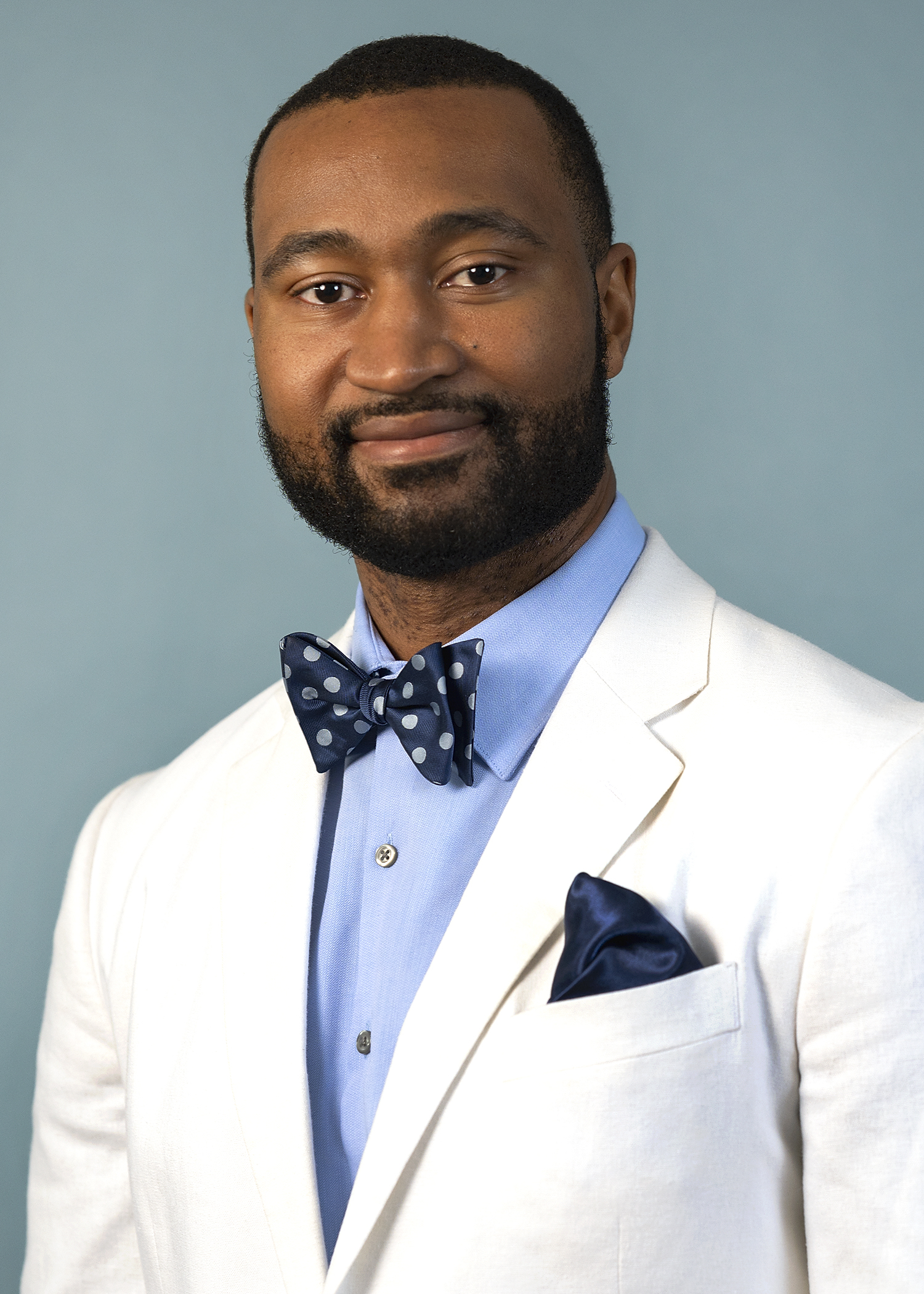 Jerrell Sherman, associate dean of students for Judicial Affairs and Student Development at Sam Houston State University, has been honored with the 2021 North American Interfraternity Conference (NIC) Advisor Award of Distinction. The award recognizes individuals who have shown exceptional commitment to guiding and mentoring a fraternity/sorority chapter, council, or community. This marks the first time that a SHSU Greek Life staff member has received an award from a national Greek council. Sherman has provided leadership for all areas within the SHSU Greek Life community since November 2009.
"I feel truly blessed that students and staff took the time to nominate me, but I am only the professional I am today because of what I have learned over the years," Sherman said. "Receiving this award affirms that the decisions I have made for the betterment of our Greek system proves we are doing fraternity and sorority life right here at SHSU."
The Advisor Award of Distinction recognizes exceptional commitment to advising a fraternity chapter, interfraternity council or fraternity/sorority community. Each recipient has demonstrated dedication to guiding and mentoring their fraternity members, and exemplifies the highest standards of character and leadership, both personally and professionally.

"I strive to be consistent, push our students and Greek organizations not to be satisfied with doing the bare minimum, believe in exposing our Greek community to positive trends, give them the autonomy to learn and grow from their mistakes and not do things for them, along with holding them accountable when necessary," Sherman said.
Under Sherman's direction, the SHSU Greek community has volunteered more than 202,000 hours of community service and raised over $800,000 for more than 50 charitable organizations.
"In his 12 years at Sam Houston State, Dr. Sherman has proven his commitment, passion and dedication that pushes students to reach their full potential" said John Yarabeck, SHSU dean of students. "He is a hard-working, trusted higher education professional who is consulted by IFCs and national organizations on ways they can enhance their own communities."
SHSU Greek organizations have a long tradition of developing students' academic persistence, expanding their leadership skills, and instilling a service-oriented mindset, all while surrounding them with an extensive brotherhood/sisterhood of support.

"He encourages students to challenge the social norms, to be bold and different, and to make a difference that will last long after we have graduated," said one student leader about Sherman in their nomination letter. "He helped me to realize that I could be a catalyst for change. Dean Sherman is an unspoken honorary member of each chapter he oversees and advises."
The NIC is an association of college men's fraternities. The organization advocates for the needs of its member fraternities through enrichment of the fraternity experience, advancement and growth of the fraternity community, and the enhancement of the educational mission of member institutions. The NIC annually recognizes excellence in the fraternal experience in conferring awards to individuals and groups who exemplify leadership, service, and fraternal values.
The Greek community at Sam Houston State University is made up with more than 1,200 students holding membership in 29 chapters. The SHSU Greek Life community focuses on its four pillars: scholarship, service, leadership, and brotherhood/sisterhood.
Visit the NIC's website to learn more about the recognition and Greek Life organizations.
- END -
This page maintained by SHSU's Communications Office:
Director of Content Communications: Emily Binetti
Communications Manager: Mikah Boyd
Telephone: 936.294.1837
Communications Specialist: Campbell Atkins
Telephone: 936.294.2638
Please send comments, corrections, news tips to Today@Sam.edu