Frank Parker To Retire As SHSU's Vice President For Student Affairs
Jan. 11, 2021
SHSU Media Contact: Hannah Crandall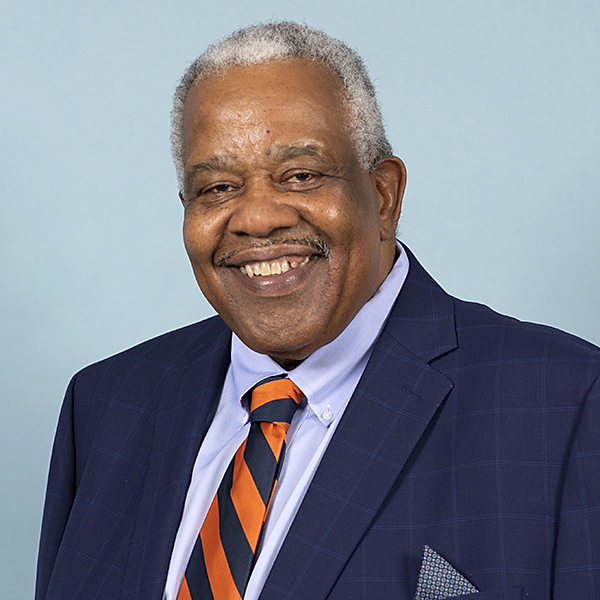 Frank Parker, vice president for student affairs, has announced his plans to retire in May 2022 after spending more than 41 years providing leadership and support for generations of Sam Houston State University students.
"His passion, dedication and advocacy have long been the driving spirit behind the Division of Student Affairs and our student outreach. His legacy will be felt for years to come," remarked President Alisa White. "I can't think of anyone who has positively impacted more Sam Houston State University students than Frank Parker."
A veteran administrator of student affairs, Parker first joined the university in 1980 as director of the student activities program and assistant director of the Lowman Student Center (LSC). In 1987, he was promoted to assistant dean of student life. During this time, he served as interim director of the university health center and recreational sports and activities.
Parker was named associate dean of student life in March 2001 and served in that position until he was officially selected as associate vice president for student services/dean of student life three months later. In 2005, he was named vice president for student affairs.
Committed to enriching learning and academic success through an engaged student experience, Parker has led and managed key areas and services that build a sense of community, encourage personal growth and contribute to the well-being of students. This includes health and counseling, leadership initiatives, recreational sports, student activities, student advocacy and discipline, legal services, residential life and the LSC.
Under his leadership, SHSU elevated the student on-campus experience for Bearkats with an extensive LSC expansion and renovation project that was completed in 2020. As a premier destination for our students and community, Parker's vision for the LSC not only included the creation of a beautiful environment with state-of-the art amenities, he also ensured the university's history and traditions were honored with the recreation and permanent installation of the historic Old Main stained glass featuring the university motto.
Other significant capital projects include the expansion of residential-based learning communities.
Among the many innovations to student affairs over the years, Parker helped build a nationally recognized Student Money Management Center, create the Department of Student Activities and establish the first multi-cultural student services director position on campus. In addition, he oversaw the construction of a state-of-the art Health and Counseling Center and expanded the number of counselors to provide much needed mental health services.
This commitment to developing the best possible services, programs and facilities within the Division of Student Affairs was recognized by Diverse: Issues in Higher Education magazine where SHSU was named one of the "2021 Most Promising Places to Work in Student Affairs." Out of 30 institutions, Sam Houston State is the only Texas university to be included in the national listing.
Beyond the campus, he served as a board member of the Texas Diversity Council and on three Texas State University System presidential search committees, provided input on student-related policies and authored the rule that established the Regents' Student Scholar Award.
Parker received his bachelor of arts and master's degrees at Sul Ross State University in Alpine, Texas. He began his career at Sul Ross, working as the assistant to the student union director and dean of student life. In less than a year, he was promoted to student union director.
Drew Miller, associate vice president of student affairs, will serve as the interim vice president for student affairs effective June 1, 2022. A national search to fill the position will begin this fall.
- END -
This page maintained by SHSU's Communications Office:
Director of Content Communications: Emily Binetti
Communications Manager: Mikah Boyd
Telephone: 936.294.1837
Communications Specialist: Campbell Atkins
Telephone: 936.294.2638
Please send comments, corrections, news tips to Today@Sam.edu