Bearkats Celebrate First-Gen Events
Nov. 3, 2021
SHSU Media Contact: Hannah Crandall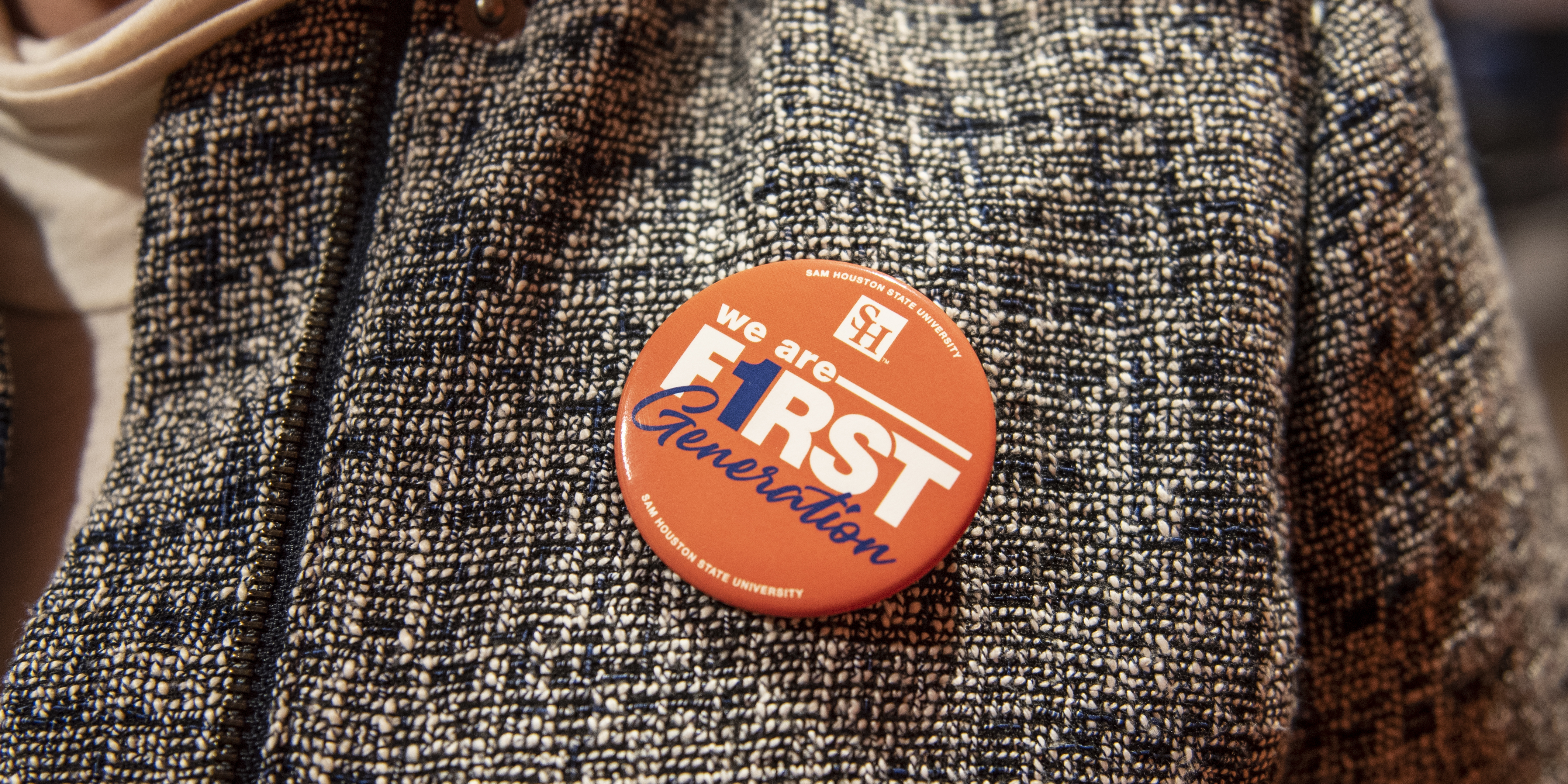 With nearly half the institution being comprised of first-generation students, Sam Houston State University sees great value in recognizing the success and impact of these students on campus. National First-Generation College Celebration day is Nov. 8, and the 2021 SHSU First-Gen Celebration will take place Nov. 4-Nov. 9 with a number of events designed to build inclusiveness and sense of belonging for students.
---
SHSU First-Gen Celebration Calendar
Nov. 4, 11:00 a.m.-1:30 p.m.: College of Education first-generation student and faculty luncheon, hosted by TRIO for Teachers
Nov. 8-12: Social media campaign highlighting first-generation students answering the question, "What does being first-gen mean to you?", posted to @shsutriosss on Instagram and Twitter
Nov. 8, 10 a.m.-2 p.m.: Photos and giveaways in Bearkat Plaza, hosted by TRIO SSS, TRIO for Teachers and McNair programs
Nov. 8, 2 p.m.: 'A National Celebration Centering First-Gen Voices' panel to hear from first-gen students who navigated the process and are now successful in their fields (registration required)
Nov. 9, 6 p.m.: Virtual National Celebration for Students including speakers, entertainment and a chance to win prizes (registration required)
---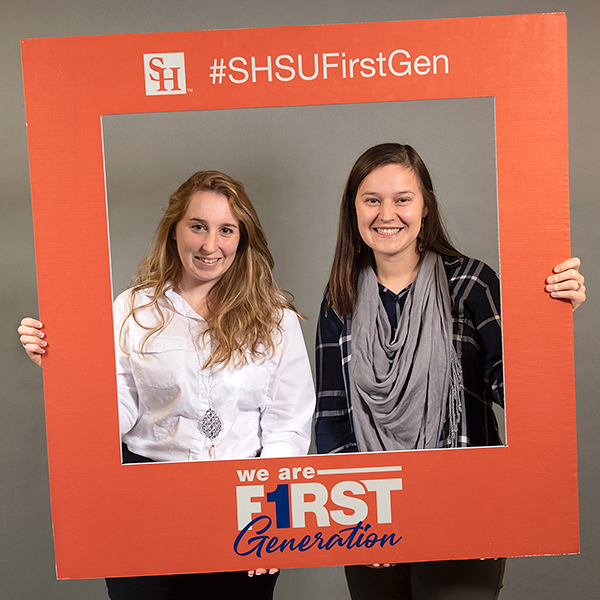 The first-gen celebration on campus is a great way for first-generation students to get connected with the university and all it has to offer.
"We are excited to be able to, once again, reach out to students and engage them in the conversation of how to get involved, get resources they need, and encourage them to make small brave steps," said Kelly Stuckey, project director for TRIO SSS.
First-generation students may have trouble finding their place on campus or feel they don't fit in, which is often known as imposter syndrome. SHSU aims to ensure its first-gen population feels comfortable and prepared to tackle life's challenges.
"Providing students the opportunity to reach out for help, make their needs known, and get the help they need is the message we want to share," Stuckey said. "Each student belongs, and TRIO provides the resources they need to ask questions and receive answers."
For more information about the virtual National First-Generation College Celebration, visit https://firstgen.naspa.org/engagement/first-generation-college-celebration. For any questions regarding SHSU's events celebrating first-generation students, contact Kelly Stuckey at elc_kgs@shsu.edu. For more resources for first-gen students at SHSU, visit https://www.shsu.edu/students/firstgen.
- END -
This page maintained by SHSU's Communications Office:
Director of Content Communications: Emily Binetti
Communications Manager: Mikah Boyd
Telephone: 936.294.1837
Communications Specialist: Campbell Atkins
Telephone: 936.294.2638
Please send comments, corrections, news tips to Today@Sam.edu