Diving Into History: Exploring The Excavation Of A Shipwreck
May 3, 2021
SHSU Media Contact: Emily Binetti
How did a 17th century French shipwreck become one of the most significant stories in early Texas history? When an explorer set sail for the Mississippi River in 1684 on Ship La Belle, his plan was to claim new territory for France. The ship instead sailed into Matagorda Bay, only to eventually sink. 300 years later the ship's resting place was discovered, instigating an extraordinary excavation and preservation effort.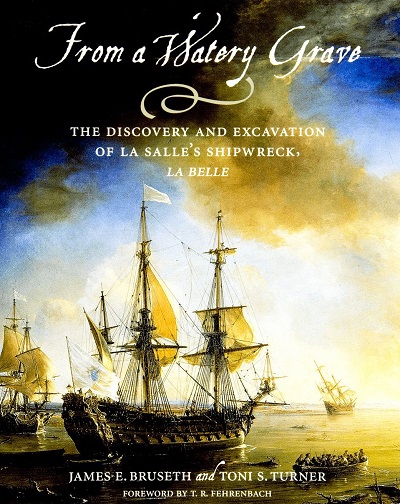 Exploring a riveting tale of nautical adventure, shipwreck La Belle will be the topic of discussion on May 6 at 6:30 pm when the Friends of the Sam Houston State Natural History Collections host Texas archaeologist, James E. Bruseth.
As the former director of the archaeology division for the Texas Historical Commission, Bruseth will speak about his experiences conducting the most remarkable archaeological excavation in Texas history. He will share how archaeologists from the commission located and excavated what Smithsonian Magazine called one of the most important shipwreck discoveries ever made in North America.
Bruseth's 2005 book, "From a Watery Grave" (coauthored with his wife Toni Turner) recounts the discovery and excavation of La Belle, and won two national awards. His newest book, "La Belle: The Archaeology of a Seventeenth-Century Ship of New World Colonization" (co-edited with Amy Borgens, Brad Jones, and Eric Ray), won the 2017 Keith Muckelroy Memorial Award from the international Nautical Archaeology Society.
The free event is open to the public and will take place at the Sam Houston Natural Science & Art Research Center, located at 710 University Avenue, Huntsville, Texas. Facemasks are required.
- END -
This page maintained by SHSU's Communications Office:
Director of Content Communications: Emily Binetti
Communications Manager: Mikah Boyd
Telephone: 936.294.1837
Communications Specialist: Campbell Atkins
Telephone: 936.294.2638
Please send comments, corrections, news tips to Today@Sam.edu