Employee Resource Group Unidos Established On Campus
Nov. 2, 2021
SHSU Media Contact: Wes Hamilton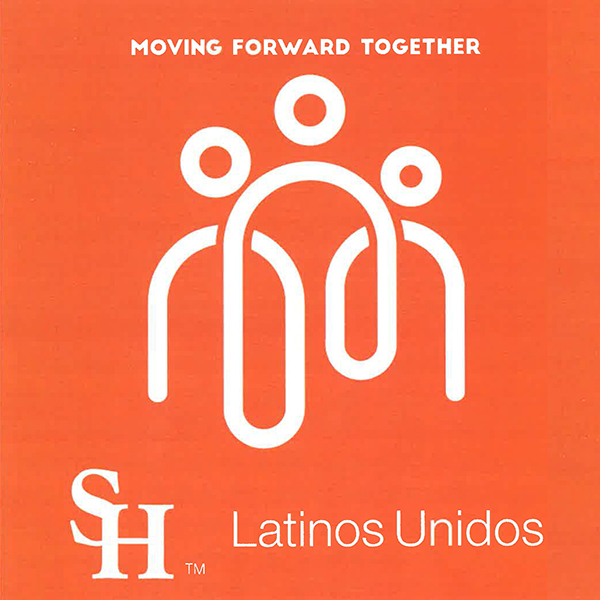 Sam Houston State University encourages faculty and staff to form professional associations and attend networking events through employee resource groups (ERG). The newest ERG on campus is called Unidos, a group formed to develop a network of support, recruitment, and retention of Hispanic and Latinx staff and faculty to increase representation, promote community, and create an environment to foster the diverse talents of Hispanic and Latinx individuals.
"We want to provide a space for those who identify as Hispanic and Latinx to network and support each other," said Heather Alaniz, faculty chair of Unidos and visiting assistant professor in the College of Criminal Justice. "In addition to social events, we hope to build a safe space on campus for our community to advocate and support Hispanic and Latinx staff and faculty."
The new employee resource group is also looking to establish communication with campus through a survey to help construct programming and resources. Employees interested in participating are asked to fill out the survey here, which will help the group learn what the community needs in terms of support.
"As of now, our number one goal and focus is to build our community," said Edwin Cantu, staff chair of Unidos and outreach specialist for SHSU Elite & Evolve. "Our organization is focused on individuals who self-identify as Hispanic or Latinx, and we also open our organization to individuals who are looking to support the Hispanic and Latinx community on campus."
---
During the organizations first meeting in September, Unidos established leadership roles within the organization and formed a leadership board.
Heather Alaniz, PhD – Faculty Chair, Visiting Assistant Professor, College of Criminal Justice
Edwin Cantu – Staff Chair, Outreach Specialist, SH Elite & Evolve
Hannah Menendez – Historian, Assistant Professor, Newton Gresham Library
Mary Petrón, PhD – Treasurer, Professor, College of Education
Tracy Ann Pringer Richardson – Secretary, Graduate Analyst, The Graduate School
---
Unidos leadership wishes to thank Stacy Edmonson, dean of the College of Education, who was instrumental in helping form the group. The College of Education is also sponsoring the group's next event, a social mixer scheduled for Nov. 11, 3-5 p.m. in TEC 279. For more information, you can contact Unidos at unidos@shsu.edu.
Creating Your Own ERG
Sam Houston State University allows for the formation of Employee Resource Groups (ERGs) by current employees to network and promote awareness, respect, and inclusion at the university. To request an ERG, send the completed ERG Request form to inclusion@shsu.edu.
SHSU ERGs must be voluntary and open to all current employees. SHSU ERGs must comply with all federal, state, and local anti-discrimination and labor laws, Texas State University System rules and regulations, and SHSU policies. Sam Houston State University A Member of The Texas State University System.
ERG Request Form - https://bit.ly/3bpMZLc
- END -
This page maintained by SHSU's Communications Office:
Director of Content Communications: Emily Binetti
Communications Manager: Mikah Boyd
Telephone: 936.294.1837
Communications Specialist: Campbell Atkins
Telephone: 936.294.2638
Please send comments, corrections, news tips to Today@Sam.edu