Teacher Preparation Program Awarded For Excellence
July 20, 2021
SHSU Media Contact: Hannah Crandall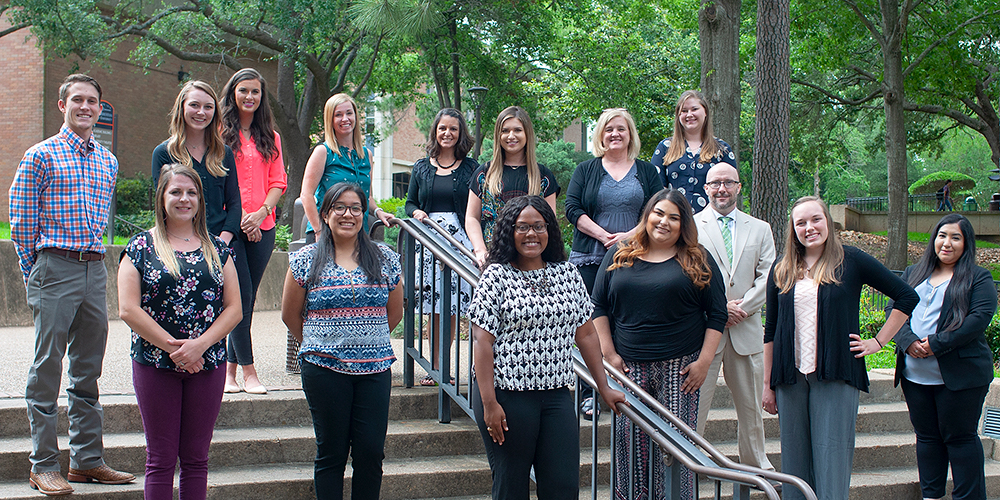 Chosen for the program's effectiveness and outstanding impact on teacher education, Sam Houston State University's 4+1 TEACH program in the College of Education has been selected to receive the 2021 Excellence and Innovation Award for the Christa McAuliffe Excellence in Teacher Education program, which is a nationally recognized award given by the American Association of State Colleges and Universities.
The 4+1 TEACH program allows eligible students interested in pursuing a career in education to earn both a bachelor's and master's degree, as well as the Texas Teacher Certification, in only five years. This program is yet another example of SHSU's dedication to providing practical education for students to enter the workforce fully prepared.
Created in 2017 to seek alternative solutions to dilemmas in education, it ensures that SHSU is sending highly educated and well-prepared teachers into the most-needed areas in a timely manner.
"The 4+1 TEACH program is an extended, nontraditional teacher preparation program that aims to recruit a diverse pool of teacher candidates who serve underprivileged schools through a three-year residency and beyond," said Program Director Christina Ellis. "In its inaugural year, the program enhanced existing partnerships between the university's teacher preparation and nine independent school districts. Today, that number has grown to 22 partner school districts."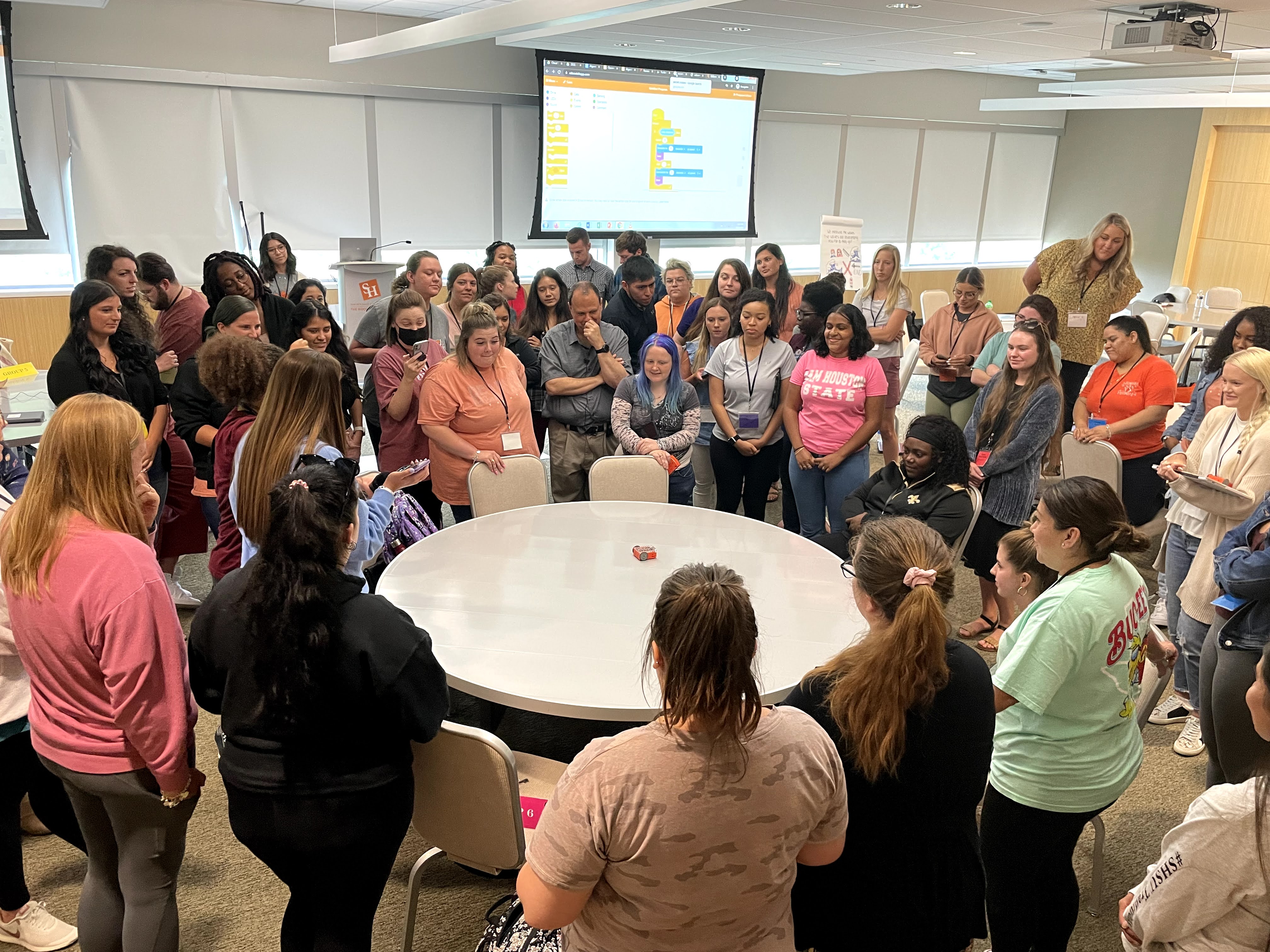 The program emphasizes intense mentorship, which creates an environment of support as students enter the workforce.
"SHSU is ensuring the educators from the College of Education are not only prepared but uniquely supported as they get out into the workforce," Ellis said. "Each resident of the program receives a site-based mentor, who is a teacher on their campus with at least three years of teaching experience. In addition, each resident is assigned a full release mentor, who is a retired educator with a passion to support novice teachers. Finally, residents are consistently supported by the program's coordinators who assist them in ensuring they successfully complete their training and coursework, as well as develop a desire for lifelong learning."
This award is given to a program that has exceptional administrative support, connects with the university's mission, contributes to significant improvements, is grounded in research and incorporates best practices. It recognizes programs that have used evidence of their graduates' impact in education to further improve and develop how they prepare their students.
Award recipients are acknowledged with an engraved sculpture and recognized at the AASCU Annual Meeting held Nov. 7, in the AASCU Advantage newsletter, on the AASCU website, on AASCU's social media platforms and through other media outlets. SHSU's College of Education is honored to have received such an award and excited for the future of the program.
"The College of Education is thrilled to receive the Christa McAuliffe Excellence in Teacher Education award for our 4+1 TEACH program," College of Education Dean Stacey Edmonson said. "Given AASCU's longstanding commitment to student success, innovation, and service, their recognition of this program validates the work we do with 4+1 TEACH to positively impact the future of teacher education. This program makes a meaningful difference in the lives of our teacher candidates, as well as the schools and students they serve, and we are grateful that AASCU has chosen to acknowledge this impact in such a significant, exciting way."
- END -
This page maintained by SHSU's Communications Office:
Director of Content Communications: Emily Binetti
Communications Manager: Mikah Boyd
Telephone: 936.294.1837
Communications Specialist: Campbell Atkins
Telephone: 936.294.2638
Please send comments, corrections, news tips to Today@Sam.edu