Alumni Association Welcomes New Board President
March 24, 2021
SHSU Media Contact: Emily Binetti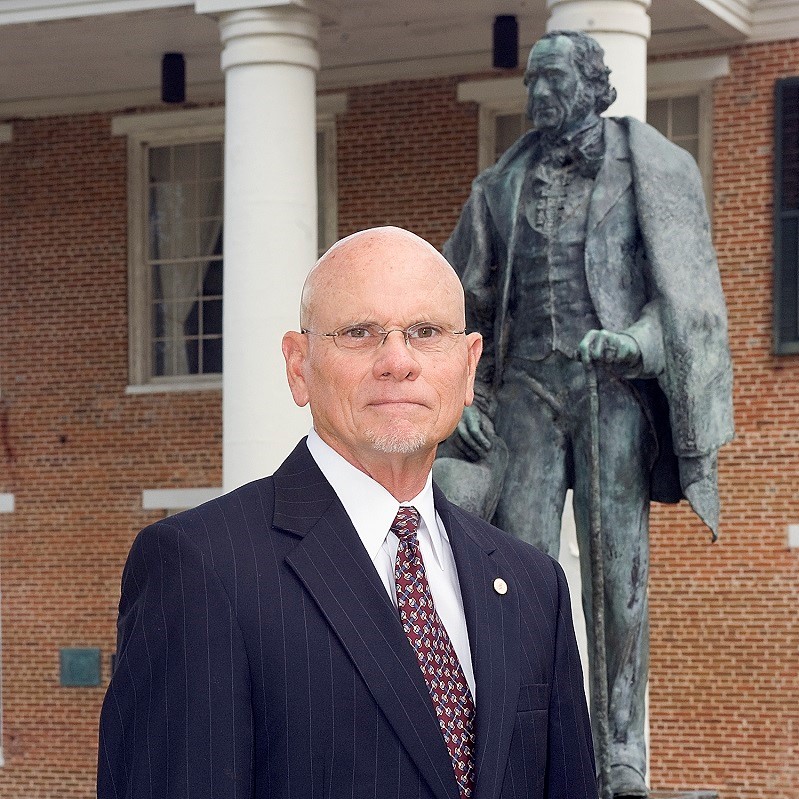 Scott McCarley is the 2021 president of the Sam Houston State University Alumni Association Board of Directors. McCarley has served two stints on the alumni board, the first from 2003 to 2008, and more recently since 2017. His one-year term as board president began on Jan. 1, 2021.
A first-generation college student, McCarley earned a Bachelor of Science degree in environmental science and chemistry in 1973 and a Master of Business Administration degree in 1975. A point of pride for McCarley is that he was a member of the first freshman class to graduate from the renamed Sam Houston State University, which changed its name from Sam Houston State College in 1969.
Following his college years, McCarley launched a career into the petrochemical and oil industry in Houston starting his own oil company, McCarley Oil Corporation. He and his wife Mary ('89) returned to Huntsville in the 80s, where he established and served as both president and chief executive officer of three international businesses.
After three decades as a businessman, in 2012, he retired, which allowed him to devote his time to his creative passions as a songwriter, musician, sculptor and playwright.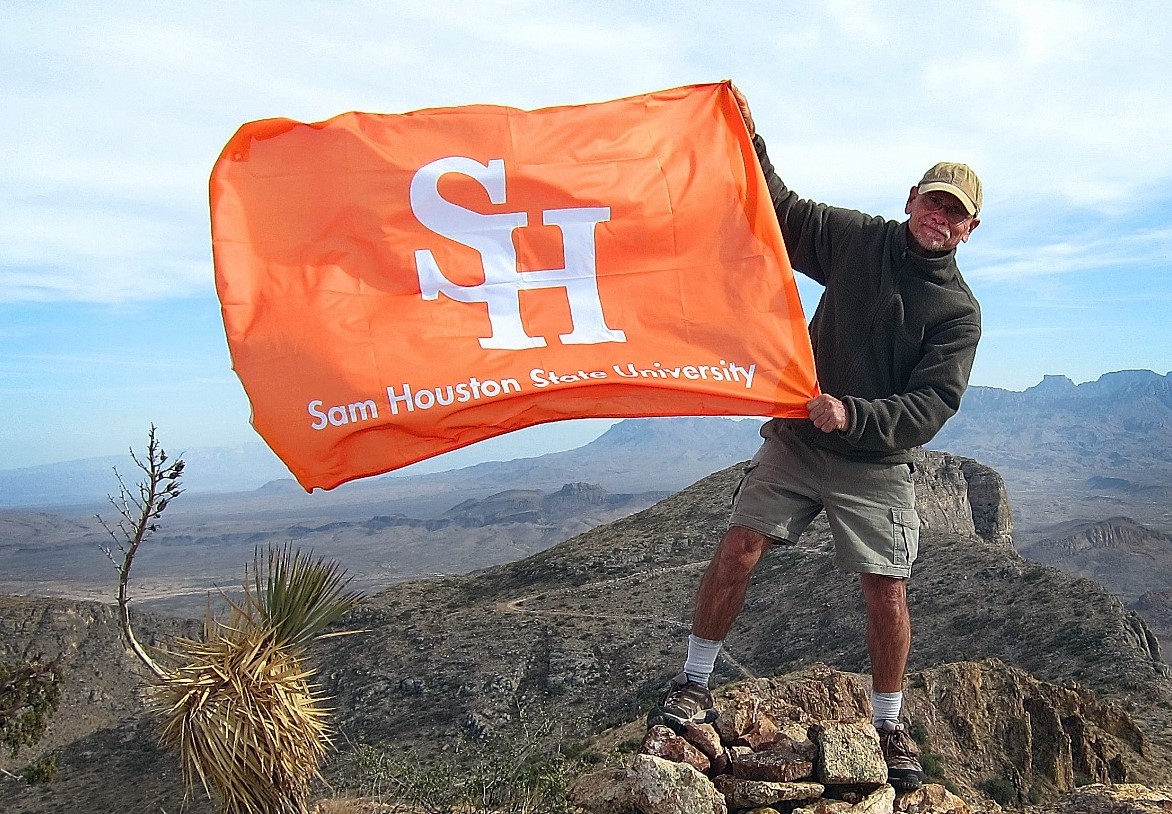 McCarley also enjoys dedicating time to his alma mater and is eager to foster that connection further through his new appointment as board president. Encouraged by the growth he has witnessed over the years; he is excited and optimistic for what the future holds for SHSU and the Alumni Association.
"When I first became a board member, it was primarily made up of local alumni. Now, our board consist of active alumni from all over the state, the nation and across the globe," he said. "Our organization has grown exponentially over the past 20 years. We have gone from less than 3,500 annual members and approximately 400 Life Members to something over 13,000 members today and almost 3,500 Life Members."
Beyond continuing that growth, McCarley also aims to broaden the diversity of the association's member base.
"Our strength is in our diversity. Everyone has something exceptional to contribute from their own college experience, personal life, or career accomplishments. Through our stories we find more successful ways to reach out to unique communities," he said. "As alumni, we have the opportunity to help sculpt the future of Sam Houston State through our success as leaders and citizens, but also through our continued commitment to the Alumni Association."
- END -
This page maintained by SHSU's Communications Office:
Director of Content Communications: Emily Binetti
Communications Manager: Mikah Boyd
Telephone: 936.294.1837
Communications Specialist: Campbell Atkins
Telephone: 936.294.2638
Please send comments, corrections, news tips to Today@Sam.edu