Common Reader Hosts Virtual Book Forum
Oct. 23, 2020
SHSU Media Contact: Hannah Haney
From Nov. 1- 13, the Sam Houston State University Common Reader Virtual Book Forum will host a number of opportunities for students, faculty and staff to engage in common intellectual experiences based on the unique stories presented in "American Like Me: Reflections on Life Between Cultures."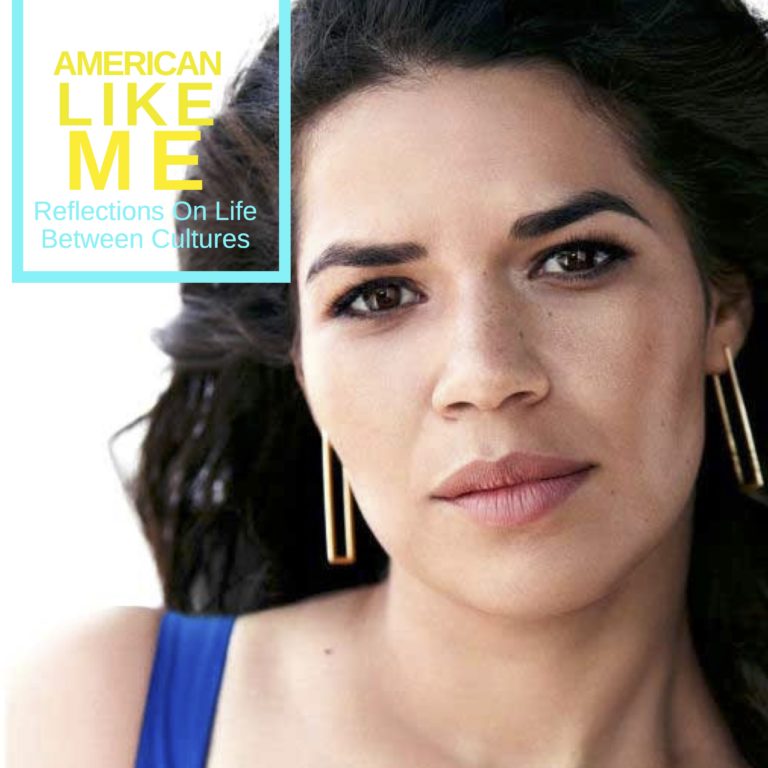 Designed to celebrate the rich cultures, identities and experiences that make up the Bearkat community, the forum will provide virtual contests and workshops based on the same themes from the Common Reader.
"We will hold the traditional SHSU Common Reader events in virtual ways so that all Bearkats can participate," Kay Angrove, Common Reader director said.
This year's selection, edited by award-winning actress and political activist America Ferrera, features an absorbing and fascinating collection of essays from prominent Americans representing a variety of fields about their experiences as first-generation Americans.
"Students will recognize some of the 32 authors who have written short essays like editor American Ferrera, Issa Rae, Lin-Manuel Miranda, or Joaquin Castro," Lisa Shen, Common Reader book selection committee chair said. "We think students will find value in the commonality of their own experiences by reading the book and participating in events and contests."
Awards offered across all contests total over $17,000 this year. For more information visit shsu.edu/commonreader.
---
Schedule of Events: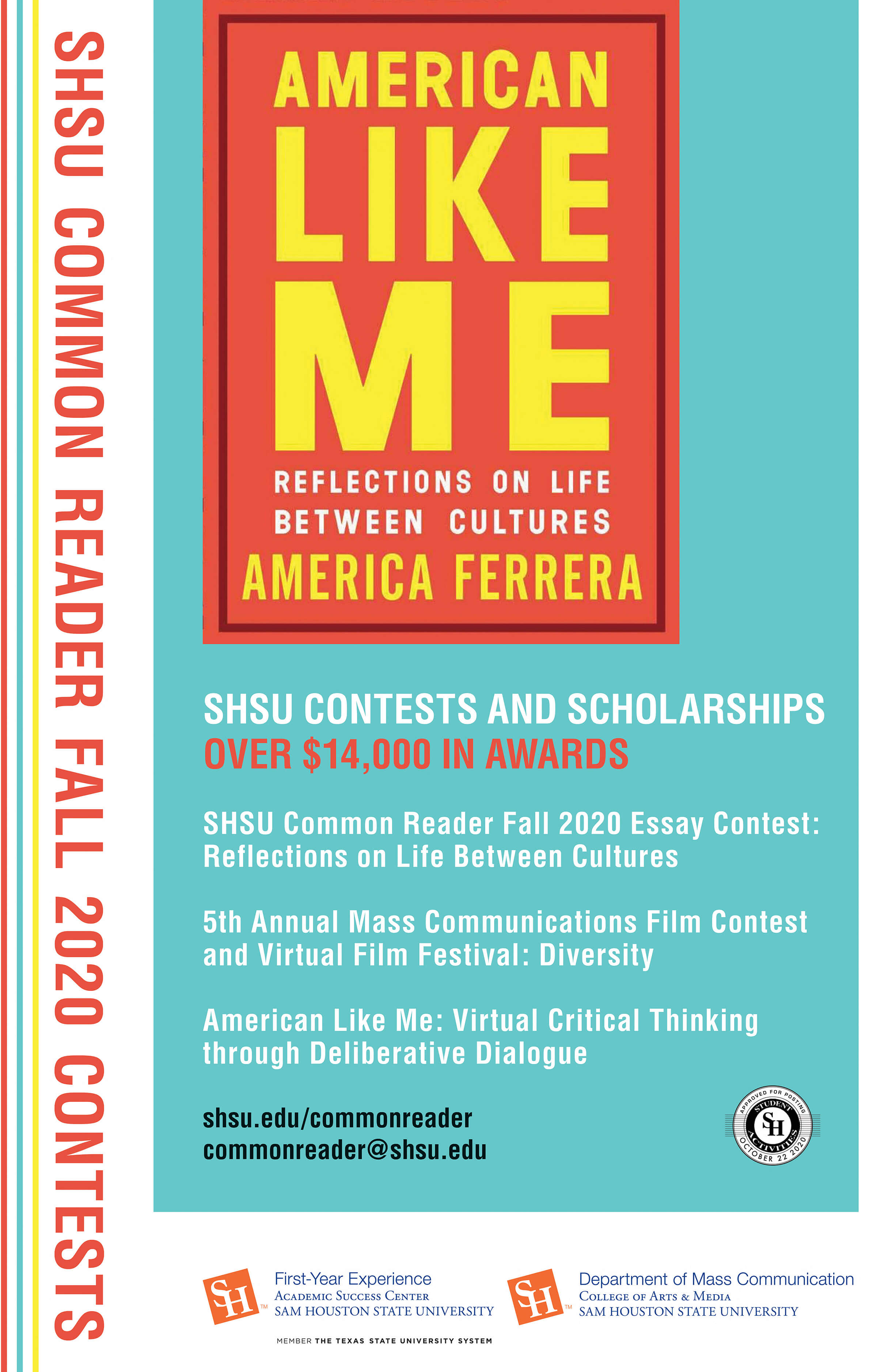 5th Annual Mass Communications Film Contest and Virtual Film Festival: Diversity: Due date: Oct. 25.
The Film Festival will be available online to view and vote from Nov. 1-11. The virtual award ceremony will take place on Nov. 11 at 7:00 p.m.
Critical Thinking through Deliberative Dialogues:
The topic centers on what it means to be patriotic. Groups will learn and use critical thinking and deliberative dialogue skills to evaluate a problem/question and construct a plan to action based on available information. Those interested must sign up by midnight on Nov. 9. The event will take place on Zoom Nov. 12 from 4 - 6 p.m. Faculty, staff and students can participate and must attend the entire event in order to be eligible.
My Identity is my Superpower Workshops:
Join the SHSU Common Reader and the Office of Diversity and Inclusion's Assistant Director Nu'Nicka Epps for a workshop on the superpowers your unique identity adds to the Bearkat nation. #BearkatsBelong. The workshop is offered Nov. 11, 12, and 13 via Zoom invitation. Please email commonreader@shsu.edu for your invitation.
Fall 2020 Essay Contest: Due date: Nov. 29.
As we read "American Like Me," we imagine our own stories, our encounters with our own American-ness. This is your opportunity to write your own chapter. Who are you? What is American like you? Do you define yourself by your talents, by your faith, by your family, by your country? How does your identity inform your thinking and your actions? How does your identity work within our Bearkat community? Recording our Bearkat stories may help us appreciate our diverse personal histories, ourselves, and each other in our Bearkat community.
Common Reader T-shirt & Book Giveaway:
Lowman Student Center mall area each Wednesday through Nov. 11.
---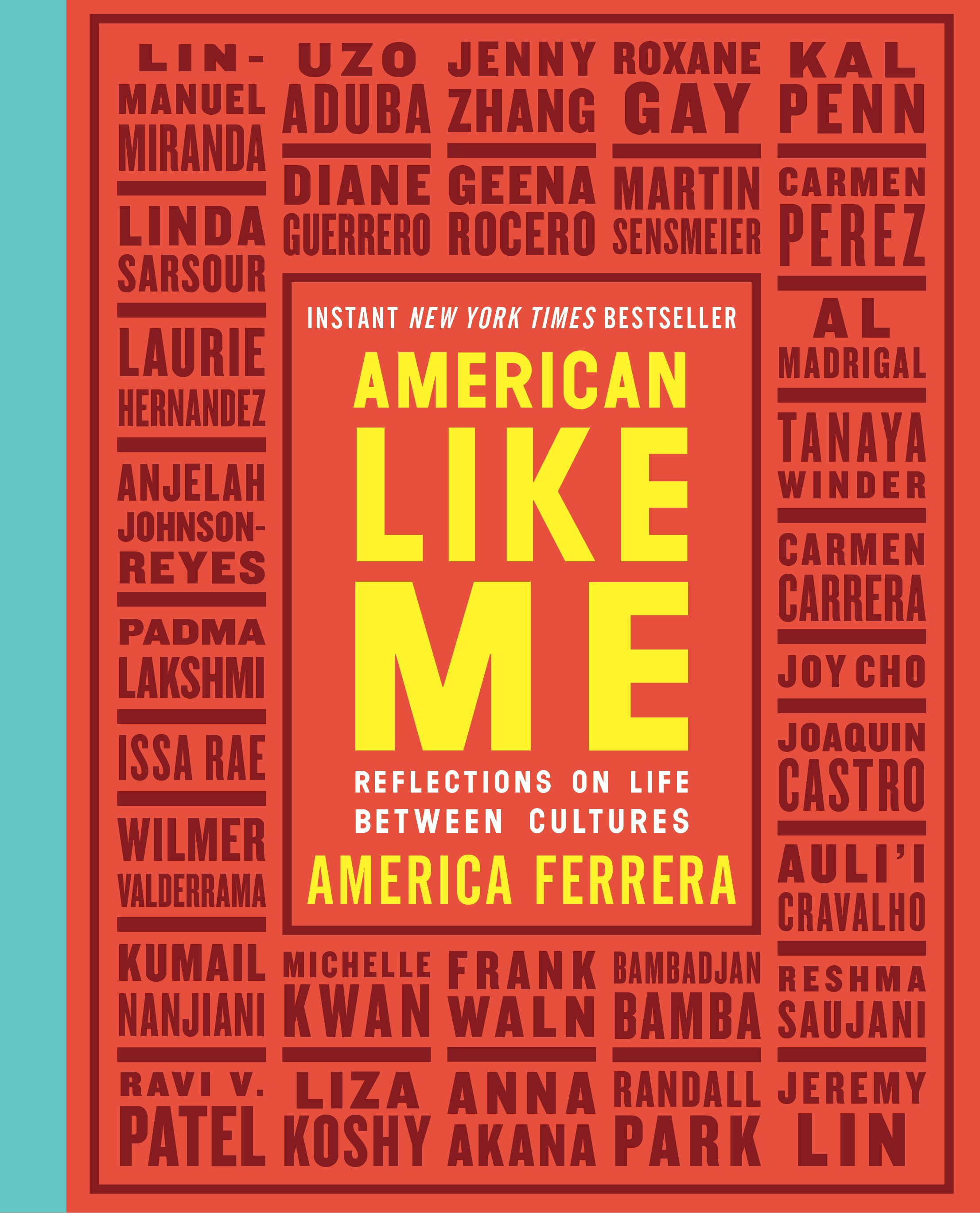 The SHSU Common Reader program supports faculty and staff with a robust framework of options to bring the book to life for students. The mission of the SHSU Common Reading Program is to create a shared academic and intellectual experience, facilitate a campus-wide cross-disciplinary conversation, and enhance the community with students, faculty, and staff. This year's programming features student, faculty, and staff experiences on topics of American culture. For more information contact us at commonreader@shsu.
- END -
This page maintained by SHSU's Communications Office:
Director of Content Communications: Emily Binetti
Communications Manager: Mikah Boyd
Telephone: 936.294.1837
Communications Specialist: Campbell Atkins
Telephone: 936.294.2638
Please send comments, corrections, news tips to Today@Sam.edu