Here To Help: Student Health Services
April 23, 2020
SHSU Media Contact: Wes Hamilton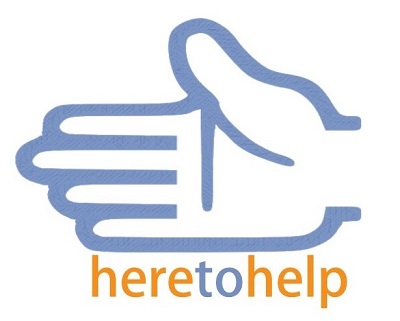 "Here to Help" is a series focused on educating students on all the services available at Sam Houston State University. Many times students are unaware that these services are often offered at no cost with a Bearkat OneCard. Visit today@sam/HereToHelp to find the list of stories highlighted so far. If your department or student service would like to be featured email today@shsu.edu.
---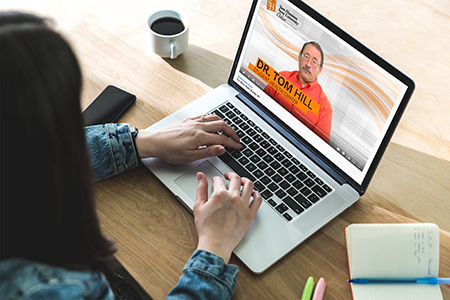 With students away from campus for the remainder of the semester, staff at Sam Houston State University have found new ways to continue to help students with maintaining healthy habits.
Recently, the Student Health Center, Counseling Center and Office of Health Promotion began a joint effort to create a "Student Health Services" YouTube page featuring content to help students through a variety of challenges while away from campus. The new digital resource offers stress relief videos, COVID-related information, workshops and more.
"Maintaining a routine at home is crucial to your physical and mental health during these uncertain times," said Megan Richardson, associate director of Health Promotions. "We are collectively experiencing a major change to our day-to-day lives and that can be devastating to our health if we do not take steps to maintain a sense of consistency and normalcy."
A change in workspace doesn't necessarily remove the regular pressures or stressors a student would face during a "normal" day in class, so frequent breaks allow students to reset and be more productive.
"Taking breaks regularly throughout the workday can prevent students from becoming overwhelmed or fatigued even when working remotely," Richardson said. "There are a lot of ways students can reduce their stress levels from practicing meditation, deep breathing exercises, or engaging in a hobby they enjoy such as reading or playing an instrument."
---
Upcoming programs to help support healthy habits for students include:
-Beginning April 27, the Office of Health Promotion will host a "Mindfulness Series" of content on their Twitter account (@SHSU_OHP), which will also provide various ways students can de-stress.
-The Office of Health Promotion is currently offering 25-minute health education programs for any student group or class through Zoom. These presentations can be requested by e-mailing healthpromotion@shsu.edu.
-The Counseling Center is now offering their "Helping Kats C.O.P.E." workshops digitally through Zoom as well. Information on how to register for these workshops can be found on the Counseling Center website. Students can also use the Counseling Center's free and private online therapy program called TAO at any time.
---
Although Bearkats are apart right now, through all these programs (and more) Student Services want to stress that you are not alone, and they are open and available to anyone in need.
"Student Health Services are here for you during this time," Richardson said. "If you have any questions about any of the services we are providing, please feel free to reach out to the department directly."
Check out this SHSU-themed meditation guide below. More content can be found on the Student Health Services YouTube page.
- END -
This page maintained by SHSU's Communications Office:
Director of Content Communications: Emily Binetti
Communications Manager: Mikah Boyd
Telephone: 936.294.1837
Communications Specialist: Campbell Atkins
Telephone: 936.294.2638
Please send comments, corrections, news tips to Today@Sam.edu