Veteran Endowment Honors Daughter's Memory
April 20, 2020
SHSU Media Contact: Emily Binetti
Sam Houston State University President Emeritus Dr. James Gaertner and former SHSU First Lady Nancy Gaertner have established an endowment honoring their daughter, Denise Gaertner Tippy, who passed away February 13, 2020. Their gift, that created the Denise Gaertner Tippy Scholarship Endowment for Veterans, comes from a family's loss, but also from a meaningful and personal legacy of helping others.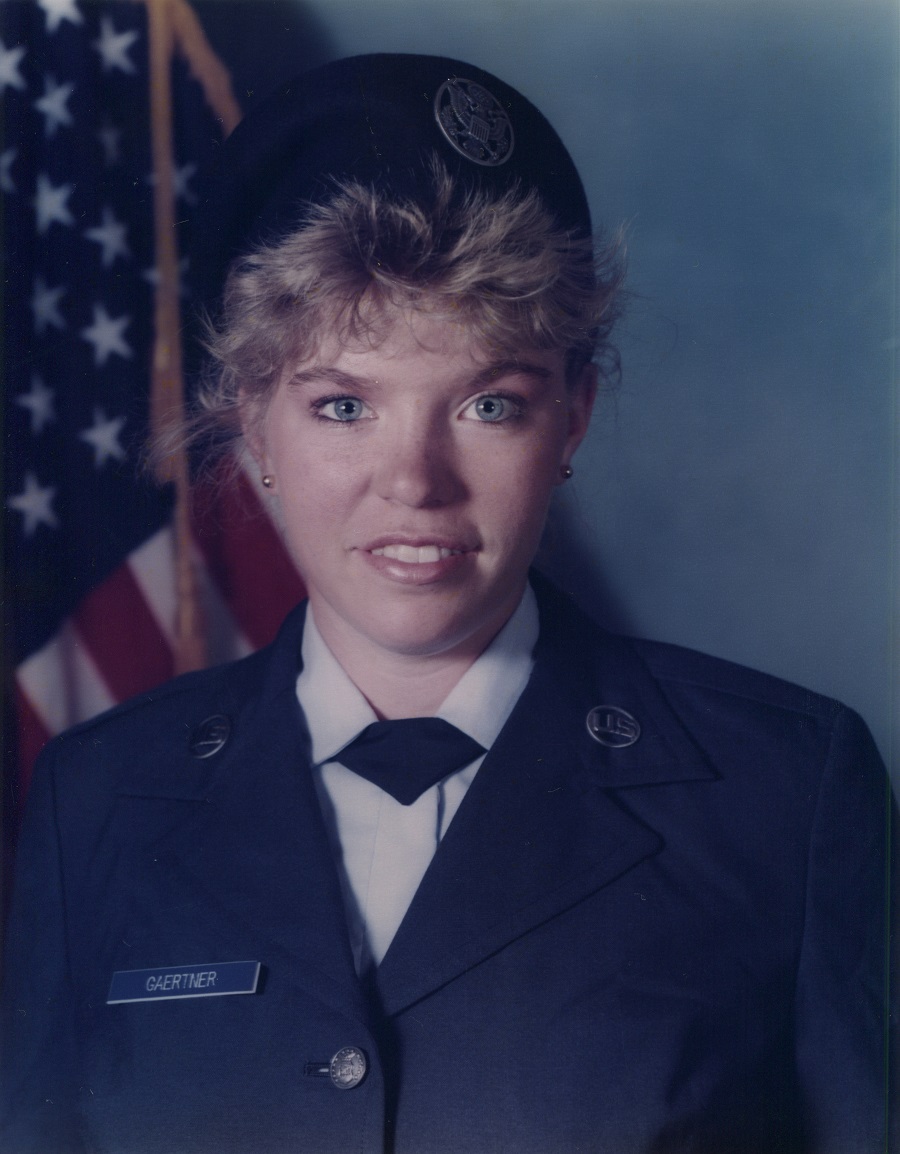 "Denise was always happy when she was helping people. We see this as a wonderful way of honoring her and also helping out the university which we love," Mrs. Gaertner said.
Graduating from Thomas Clark High School in San Antonio in 1985, Denise attended San Antonio College and Sam Houston State University, and graduated from Dental Technical School at Sheppard Air Force Base in Wichita Falls in 1987. Serving in the Air Force from 1986 to 1992, she spent most of her active duty at Kadena AFB in Okinawa, Japan where she served as a dental assistant specialist.
"Denise's happiest years were probably her time in the Air Force. She was married and had her son Cody," Dr. Gaertner said. "I remember she drove a little red jeep and enjoyed scuba-diving with friends."
Upon her honorable discharge, she was awarded the Good Conduct Medal, the Outstanding Unit Award, and the National Defense Medal.
Stateside, Denise utilized her training as a dental assistant and clinic supervisor at the UT Health Science Center in San Antonio. During that time, she assisted faculty and students in major procedures, and worked with dental students in preparing them for their board certification exams.
"The students would often ask for her to be their assistant during their exams because of her abilities and her commitment to their success," Mrs. Gaertner said.
Paying tribute to their daughter's independent and adventurous spirit that led her to serve in the Air Force, the Gaertners made the decision to focus their gift specifically on supporting student veterans.
"We know it can be challenging for veterans to adjust to college life and we want to make that transition easier for them," Mrs. Gaertner said.
Through these scholarships to veterans, the couple takes comfort in knowing their daughter is still helping others, just as she was always willing to do.
"I hope the students who receive the scholarship will appreciate her and then also be inspired to give back in their future and pay it forward to someone else," Dr. Gaertner said. "It is a tremendous way in which Denise can be remembered forever."
Individuals interested in supporting the Denise Gaertner Tippy Scholarship Endowment for Veterans are asked to please contact Thelma Mooney in the SHSU Office of Advancement at 936-294-3625 or email tgm001@shsu.edu for more details.
- END -
This page maintained by SHSU's Communications Office:
Director of Content Communications: Emily Binetti
Communications Manager: Mikah Boyd
Telephone: 936.294.1837
Communications Specialist: Campbell Atkins
Telephone: 936.294.2638
Please send comments, corrections, news tips to Today@Sam.edu