Independent Study Course To Virtually Host National Media Members
Sept. 14, 2020
SHSU Media Contact: Jackie Swan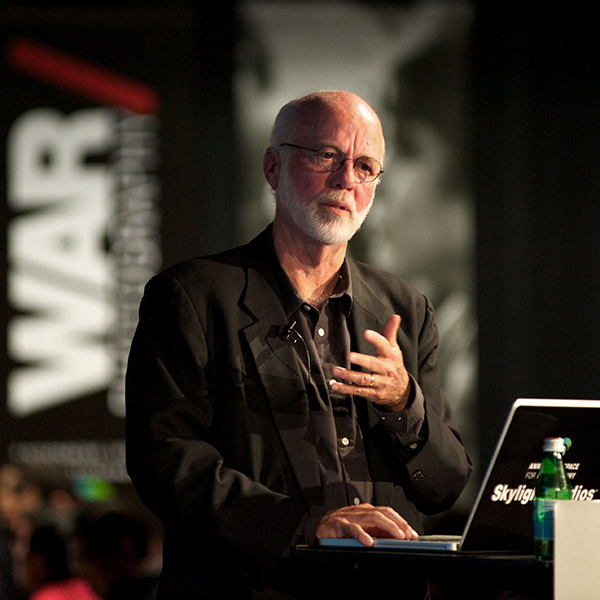 A new online independent study course through Sam Houston State University's College of Arts and Media titled, "Dateline: Democracy" will highlight a stellar line-up of national media reporters and a former official White House photographer during the fall 2020 semester.
In addition to the virtual class, the series of five visits will be broadcast live on The College of Arts and Media Facebook page (@SHSUCAM or facebook.com/SHSUCAM). "Dateline: Democracy" is a part of the Department of Mass Communication's curriculum and will be hosted by Peter Roussel, Philip G. Warner Endowed Chair, Department of Mass Communication and Professor Mike Yawn, director of the Center for Law, Engagement, And Politics.
The first visitor with students enrolled in the class will feature David Hume Kennerly, the official White House photographer under President Gerald R. Ford and recipient of the Pulitzer Prize for Feature Photography. He has photographed every American President since Lyndon B. Johnson. That visit will occur on Tuesday, Sept. 22 at 5 p.m. CST.
Future virtual visits will include legendary ABC News anchor and former White House reporter Sam Donaldson, as well as, current CBS News 60 Minutes correspondent Lesley Stahl, and others.
"As we approach the upcoming presidential election, it is imperative that all Americans learn about each candidate and debate the pressing issues facing this great nation. Through conversation with these invited guests, this series underscores how media shapes American thought and prepares citizens to practice democracy," Ronald E. Shields, dean of The College of Arts and Media said. "The College of Arts and Media, in collaboration with others, is delighted to offer this series to our SHSU students and our community."
- END -
This page maintained by SHSU's Communications Office:
Associate Director, Communications: Emily Binetti
Telephone:936.294.4406
Communications Manager: Mikah Boyd
Telephone: 936.294.1837
Communications Writer: Campbell Atkins
Telephone: 936.294.2638
Thomason Building: Suite 102
Please send comments, corrections, news tips to Today@Sam.edu