New Summer Meal Plan Among Items Approved By Regents
May 21, 2020
SHSU Media Contact: Emily Binetti
During the Texas State University System Board of Regents quarterly meeting held virtually on May 21, a new plan to provide affordable summer meals to students was among the items approved.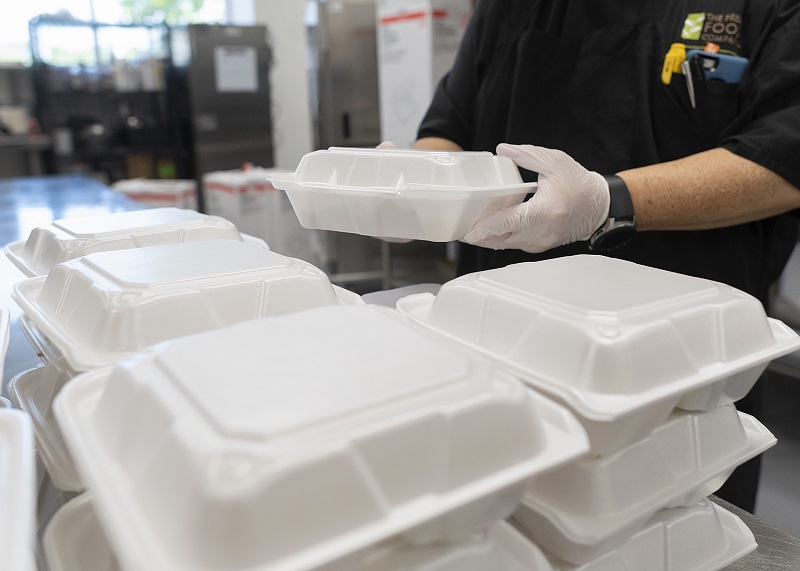 As part of SHSU's ongoing response to the COVID 19 crisis and related impacts, SHSU received approval to establish a summer 2020 meal plan for students. This will allow SHSU to continue providing a strong food service program to meet the needs of the campus community in these challenging times at a rate of $4.89 per meal. The plan includes three meals per day, Monday – Friday, and two meals each on Saturday/Sunday and is open to summer semester students living on and off campus as an affordable option.
Additionally in finance, a fee reduction was approved. Regents authorized a M.Ed. in School Leadership program fee of $395.25 per semester credit hour effective fall 2020 and $413.25 per semester credit hour effective fall 2021 for resident students. (The previous rate for fall 2019 was $500.25.) This change will reduce the overall cost of attendance for the program and when combined with a reduction in program semester credit hours will allow it to be competitive with regional institutions.
In academic and health affairs, consent was granted to decrease the semester credit hours from 36 to 30 for a Master of Education in School Leadership. The reduction requirements will enable SHSU to continue to offer a high-quality curriculum while at the same time aligning the semester credit hour expectations with similar programs throughout the state.
Also, SHSU received consent to increase the semester credit hours from 45 to 46 for a Master of Science in Nursing Practice with a concentration in Family Nurse Practitioner. In addition, a new 2-semester credit hour course addition, NURS 5206 Advanced Nursing Practice Theory, would be added to the degree program.
(All semester credit hour changes require final approval by the Texas Higher Education Coordinating Board.)
In contracts, Regents delegated authority for SHSU to execute a purchase order with NetSync Network Solutions for the purchase of campus Firewalls, Intrusion Prevention, associated install and 3-year maintenance for a sum not to exceed $1,800,000. This purchase will provide network security and enable internet routing services for SHSU.
The next meeting will take place August 13-14, 2020, at the Sam Houston State University College of Osteopathic Medicine in Conroe, Texas.
- END -
This page maintained by SHSU's Communications Office:
Director of Content Communications: Emily Binetti
Communications Manager: Mikah Boyd
Telephone: 936.294.1837
Communications Specialist: Campbell Atkins
Telephone: 936.294.2638
Please send comments, corrections, news tips to Today@Sam.edu