Houston's Newest Football Team Headlines Sport Executive Series
Nov. 4, 2019
SHSU Media Contact: Carla Clark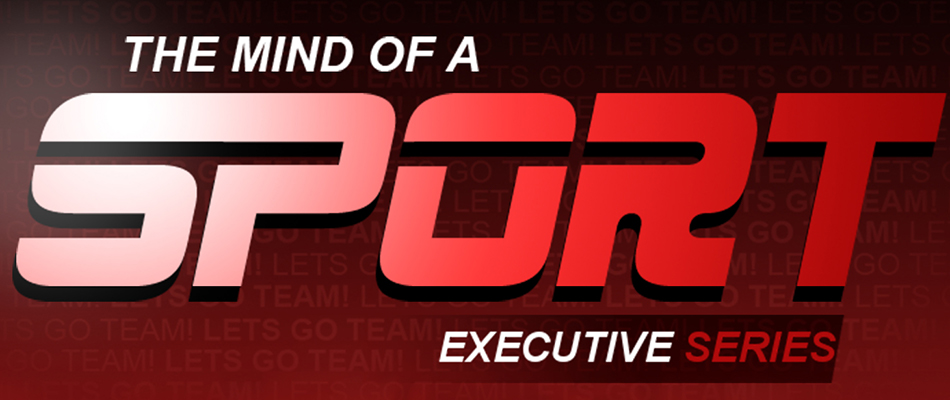 With the announcement of the new iteration of the XFL and the naming of the Houston team, the "Roughnecks", timing could not be better for the eighth annual "The Mind of a Sports Executive Series" event at Sam Houston State University. This year, Brian Michael Cooper, president of the Houston Roughnecks and Jennifer Germer, director of Marketing and Community Relations for the franchise are the featured guest speakers. Produced by the Department of Kinesiology's Sport Management program, the event is set for 7 p.m. on Nov. 18 at the SHSU - The Woodlands Center, Room 110.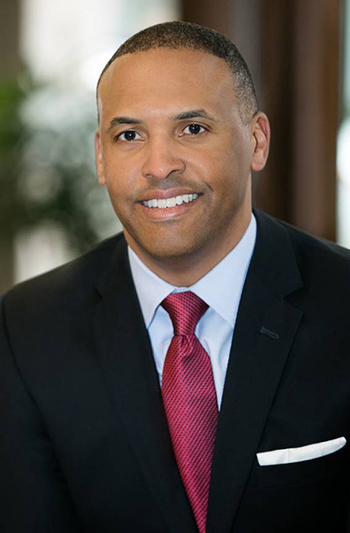 Prior to being named president of the Roughnecks, Cooper was a law partner in the Houston and Denver offices of Lewis Brisbois Bisgaard & Smith LLP and a member of the firm's entertainment, media and sports practice. He has over 20 years of experience as a sports attorney, agent and advisor, and is a four-time Super Lawyers Texas Rising Star.
"The sports industry has experienced a significant change in the methods used to secure and analyze industry data," Cooper said. "Enhanced analytics have helped better identify, define, and advance contractual and administrative relationships between league, team, agent, advisor and athlete."
A graduate of Cornell University, Harvard Kennedy School, and Columbia Law School, Cooper has served on the boards of Texas Accountants and Lawyers for the Arts and Interfaith Ministries of Greater Houston. He is also a runner, completing five New York City marathons and two Houston Aramco half marathons. Cooper lives in The Woodlands, Texas with his wife, Jacqueline and their daughter.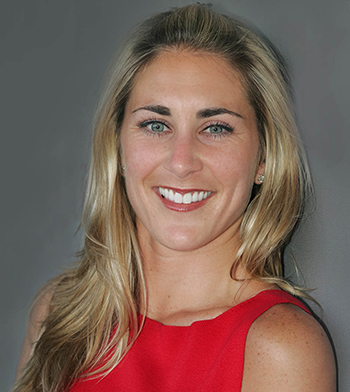 Germer oversees the Roughnecks' integrated marketing functions, brand marketing, fan engagement, activations and community initiatives. Prior to her current role, she served as the chief operating officer for RMH Marketing & Media. She previously served as the Houston Astros vice president of Marketing and senior director of Marketing.
"Building strong brand awareness and loyalty is vital to our business," Germer said. "The Houston Roughnecks are dedicated to being indispensable to the community and we do this through grassroots marketing and community relations."
While working for the Astros, she developed and executed the award-winning Play Green campaign that focused on creating a positive environmental platform at Minute Maid Park and throughout Texas. The campaign received the Mayor's Outstanding Proud Partner Award in 2008 and 2010. Germer graduated from Arizona State University in Exercise Science. She enjoys spending time with her family and lives in Katy, Texas with her husband, Jonathan, and their children.
"Hosting two individuals who are responsible for building a new brand of this Houston affiliate of the XFL from the ground up will be a great learning opportunity for our students in Sports Management and others from the University interested in marketing, media, business, law, and athletics," said Associate Professor and College of Health Sciences Associate Dean Ryan Zapalac. "With eight years of this series, we continue to highlight sports executives who are trailblazers in the sport industry. Brian and Jenn are certainly great examples of innovative sport executives that will be able to bring perspectives that we haven't previously had in prior events."
Although the night focuses on sports executives, students from all disciplines are encouraged to attend this free event.
"I'm excited for our students to learn from Brian Cooper and Jennifer Germer at this year's Sports Executive Event," said Brent Estes, associate professor and graduate coordinator for the Masters of Science in Sport Management in the Department of Kinesiology. "Both Brian and Jennifer have extensive experience in the sport industry, and I know our students will benefit greatly from their knowledge and insight."
Attendees are encouraged to arrive early, as there is limited seating capacity. The event is free and open to the public and light refreshments will be served. David Brady is the moderator for the event and has served in that capacity for many years. He has recently been named Chief Entertainment and Fan Engagement Officer for the Houston Livestock Show and Rodeo and was recognized as the 2012 SHSU Sport Management Industry Impact Award recipient.
- END -
This page maintained by SHSU's Communications Office:
Director of Content Communications: Emily Binetti
Communications Manager: Mikah Boyd
Telephone: 936.294.1837
Communications Specialist: Campbell Atkins
Telephone: 936.294.2638
Please send comments, corrections, news tips to Today@Sam.edu