Symposium Showcases Undergraduate Research
May 3, 2019
SHSU Media Contact: Hannah Haney
Written by: Jamol Simon
The Honors College Student Ambassadors of Sam Houston State University hosted the 12th annual Undergraduate Research Symposium (URS) on April 27. The symposium allowed undergraduate students to showcase their research on various topics of their choosing.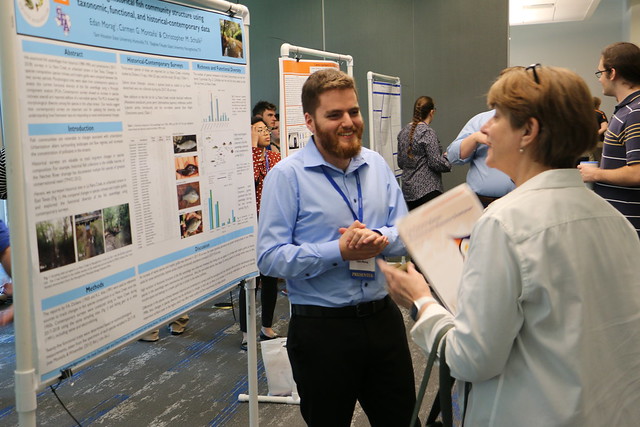 Since its conception, the event has grown tremendously with nearly 455 registrants by 225 presenters. This year's symposium, held in the College of Humanities and Social Sciences, garnered over 400 attendees.
The eight-hour long event included presentations on topics such as critical issues in race and disability, agriculture, engineering technology, business and many others.
As part of the Alternative Views session, Symposium Co-Chair and Public Relations and Advertising junior Lucero Nava along with her partner Michael Villanueva, took the time to construct their presentation around the art of code switching.
During the presentation, the pair explained code switching as alternating between different languages or tones of speech based on what is best appropriate for that environment. Nava and Villanueva note that the practice is not exclusive to those who are multilingual.
"One of the most common misconceptions about code switching is that it only occurs from one language to another," Nava said. "It is often seen as something done solely in the Hispanic community. As stated in our presentation, it occurs everywhere."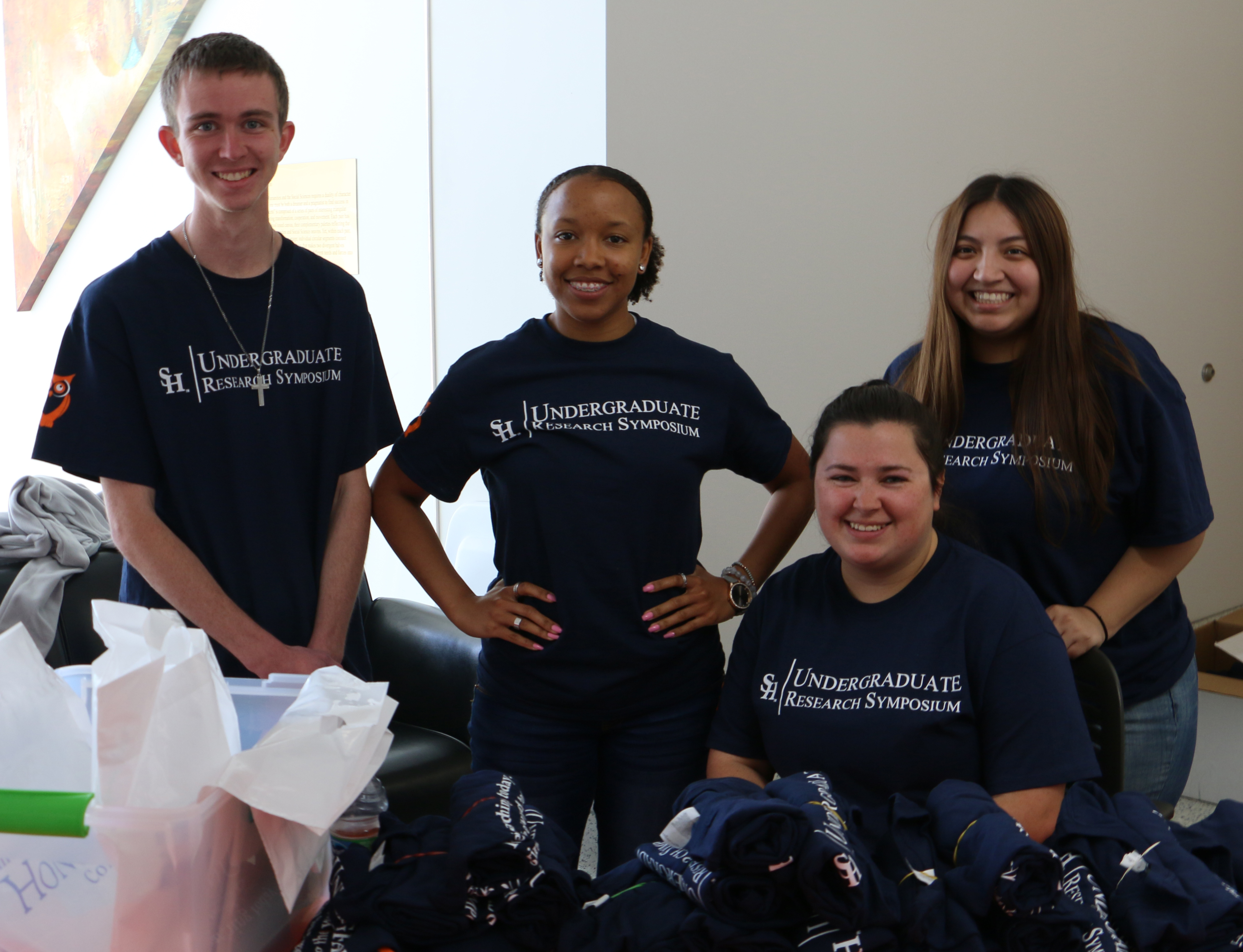 Nava plans to continue researching code switching and further developing the project for next year's URS.
Kinesiology major David Tuel used his last undergraduate year to create a presentation documenting his two years of research on the perception of sports and mental health.
Having suffered a life changing injury when he was younger, Tuel found the topic more than fitting for him to explore.
"I went through a career ending injury and learned about the emotional impact of sports and injuries firsthand," Tuel said. "I want to make sports medicine more impactful and address more than just physical rehabilitation."
Tuel conducted surveys, collected data and found different ways to convey the message that mental health plays a huge role in sports and injury recovery. He discovered that sports medicine has underrepresented the effects that sports can have on an athlete's mental health.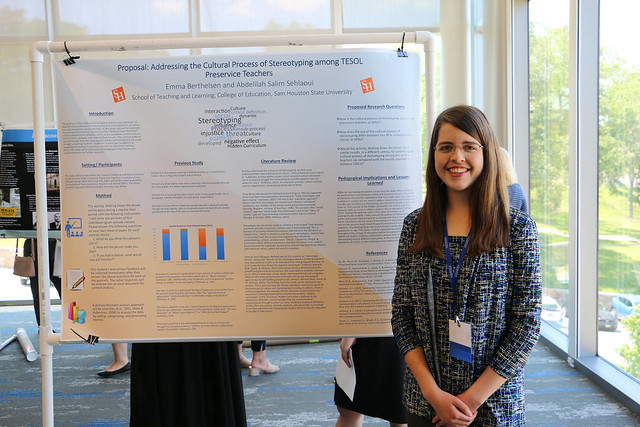 "So far, my survey says that we are doing a great job on physical recovery, but there is a lot to be desired when we look at athletes' resources for mental health," Tuel said.
Beyond graduation, Tuel plans to continue his research throughout his sports medicine career and incorporate the emotional impact into a more complete rehabilitation process.
The symposium took a theatric turn when theater major Alstrael Evans presented on aspects of anxiety by way of musical. Evans began writing the musical nearly three years ago, but decided to take it on officially as his thesis last year.
Living through a lifelong struggle with mental illness, Evans found it important to share the story that is true to him and many others.
"I understand that my presentation is unlike other URS presentations," Evans said. "I jumped at the opportunity to bring my story to URS and bring light to the issue of mental health and recovery."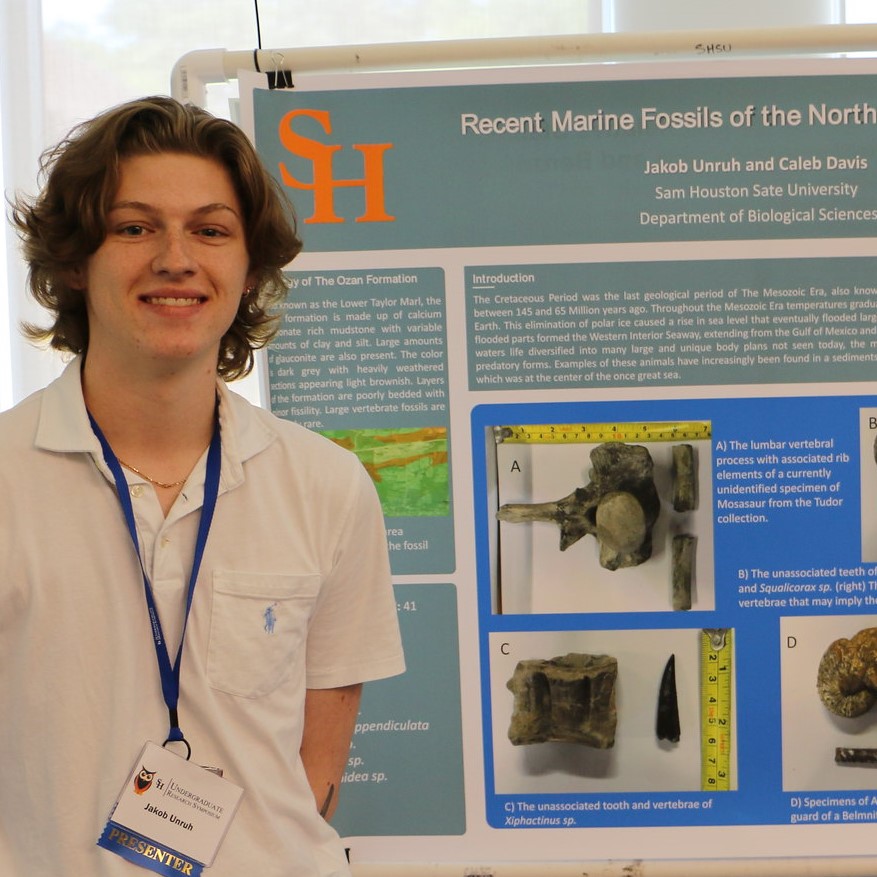 When composing the show, Evans also set out to present an opportunity for trans actors and actors who are differently abled to have their stories told. Evans has express through his writing that mental illness is a daily fight, but stability is not impossible.
"The last line of my show is, 'If we're not okay tomorrow, at least we are today,' and that's really what it's all about," Evans said.
Evans is continuing the development of his show this September while attending graduate school at New York University's Tisch School of the Arts.
"This conference celebrates what is best about Sam Houston State University: our students, our commitment to excellence in active learning, and our dedication to undergraduate research," Assistant Dean Tracy Bilsing said.
For more information about this year's presentations or to find out how to attend next year's symposium, visit the Honor College office located in ABIV or click here.
- END -
This page maintained by SHSU's Communications Office:
Associate Director, Communications: Emily Binetti
Telephone:936.294.4406
Communications Manager: Mikah Boyd
Telephone: 936.294.1837
Communications Writer: Campbell Atkins
Telephone: 936.294.2638
Thomason Building: Suite 102
Please send comments, corrections, news tips to Today@Sam.edu