Homecoming To Halloween, Top 10 October Events
October 7, 2019
SHSU Media Contact: Wes Hamilton
Story By: Jamol Simon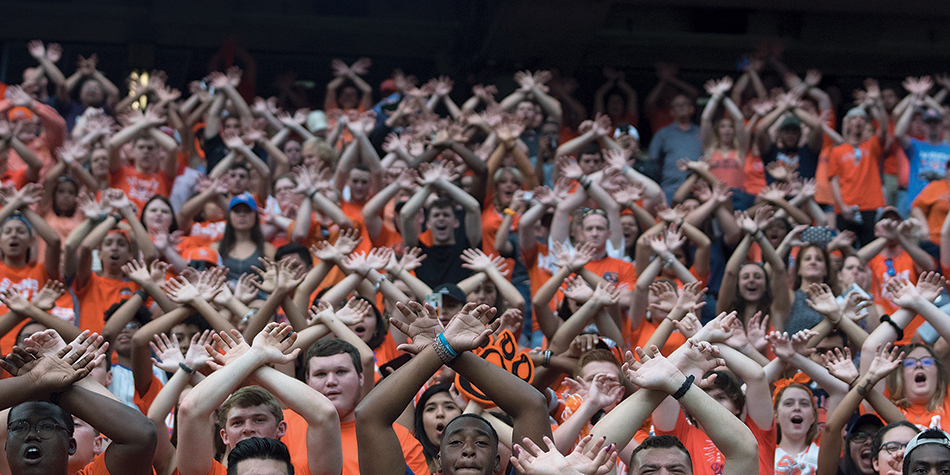 October is here and Sam Houston State University has so many fun events to attend all month long. Between celebrating our Homecoming and anticipating Halloween, there will never be a dull moment. To help you navigate the excitement, here are the top ten events to attend in October. For a complete list of university events visit events.shsu.edu.
---
1. Zen Den (Oct. 9)
The Office of Health Promotion and Newton Gresham Library are helping students relax with puzzles, board games, massagers and coloring books.
Location - Newton Gresham Library Lobby
Date/Time - Wednesday, October 9 @ 1 p.m.
---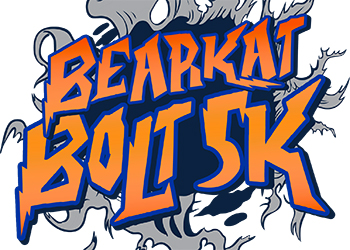 2. Bearkat Bolt 5k (Oct. 13)
The SHSU Greek Life office will host the second annual Bearkat Bolt 5K. The marathon is open to the public, with a current registration of $45. Children are also able to participate in a one-mile fun run. All runners who complete the bolt will receive a finisher medal, t-shirt and football game ticket.
Location: Elliott T. Bowers Stadium
Date/Time: Sunday, October 13 @ 9 a.m.
---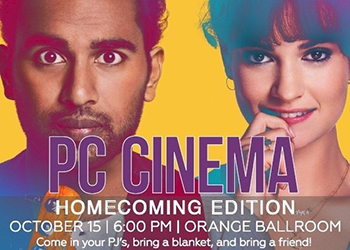 3. PC Cinema: Homecoming Edition, "Yesterday" (Oct. 15)
All SHSU students are invited to attend a screening of "YESTERDAY" in the LSC Orange Ballroom. In honor of homecoming week, students are encouraged to wear pajamas, bring blankets and pillows. Free popcorn will be provided.
Location: LSC Orange Ballroom
Date/Time: Tuesday, October 15 @ 6 p.m.
---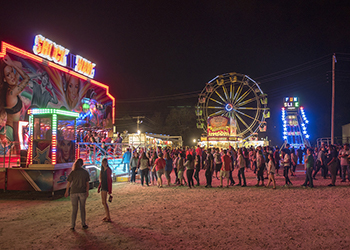 4. Sam Jam Carnival (Oct. 16)
Homecoming week continues with the annual Sam Jam Carnival. Located in the parking lot of Holleman field, the event will have rides, free food, games and chance with get free T-shirts. The official nominees for homecoming court are also announced.
Location: Holleman Field Complex
Date/Time: Wednesday, October 16 @ 7 p.m.
---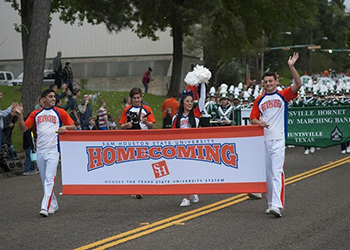 5. Homecoming Parade (Oct. 17)
SHSU and the City of Huntsville come together to celebrate Homecoming and show our school spirit. This year's parade theme is Sammystock. Come in your 70s gear and show your support!
Location: Sam Houston Ave.
Date/Time: Thursday, October 17 @ 7 p.m.
---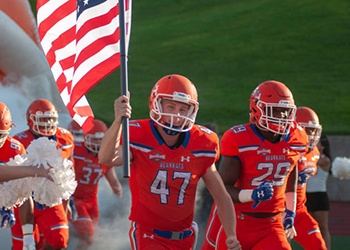 6. Homecoming Football Game (Oct. 19)
The SHSU Bearkat will take on Nicholls University for their Homecoming game. Be sure to arrive two hours prior to kickoff for the Bearkat Alley Tailgate, which takes place outside of Bowers Stadium.
Location: Elliot T. Bowers Stadium
Date/Time: Saturday, October 19 @ 2 p.m.
---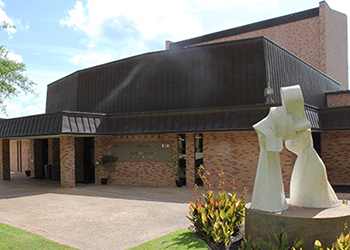 7. "Everybody" directed by Patrick Pearson (Oct. 23-26)
Playwright Branden Jacobs-Jenkins adapts a 500-year old play for contemporary eyes and ears. The play follow "Everybody" as they journey to find the meaning of life. All five ensemble members have memorized the entire script, making each performance one of 120 possible variations. You'll never see the same show twice.
Location: University Theatre Center
Date/Time: October 23-26 @ 7:30 p.m. (Matinee Oct. 26, 2 p.m.)
---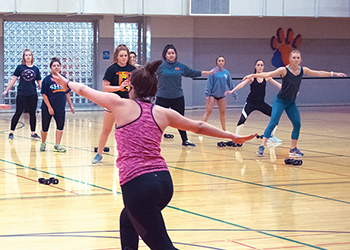 8. Fitness Fright Fest with Rec Sports (Oct. 28-31)
Visit Rec Sports to participated in fitness classes with a twist. To celebrate Halloween, trainers will conduct Halloween themed classes and challenges. Those who attend at least three days of challenges win a free prize.
Location: Rec Sports Center
Date/Time: October 28-31
---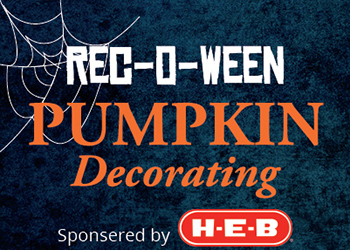 9. Rec-O-Ween Pumpkin Decorating (Oct. 29)
Race to Rec Sports on October 29 to decorate your own pumpkin for free. The event is limited to only the first 50 people and paint will be provided.
Location: Rec Sports Center Lobby
Date/Time: Monday, October 29 @ 5 p.m. to 7 p.m.
---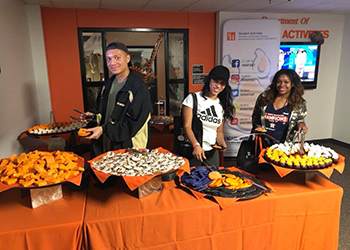 10. LSC Takeover (Oct. 30)
Just in time for Halloween, the Program Council pulls out all the stops for the annual LSC Takeover. The entire building transforms into a spooky, one night only Halloween fun house filled with haunted houses, trivia games, jewelry making, a skating rink and so much more.
Location: Lowman Student Center
Date/Time: Wednesday, October 30 @ 7 p.m. to 10 p.m.
---
- END -
This page maintained by SHSU's Communications Office:
Associate Director, Communications: Emily Binetti
Telephone:936.294.4406
Communications Manager: Mikah Boyd
Telephone: 936.294.1837
Communications Writer: Campbell Atkins
Telephone: 936.294.2638
Thomason Building: Suite 102
Please send comments, corrections, news tips to Today@Sam.edu