Top 10 Ways To De-Stress During Midterms
Sept. 24, 2019
SHSU Media Contact: Wes Hamilton
Story by: Mikah Boyd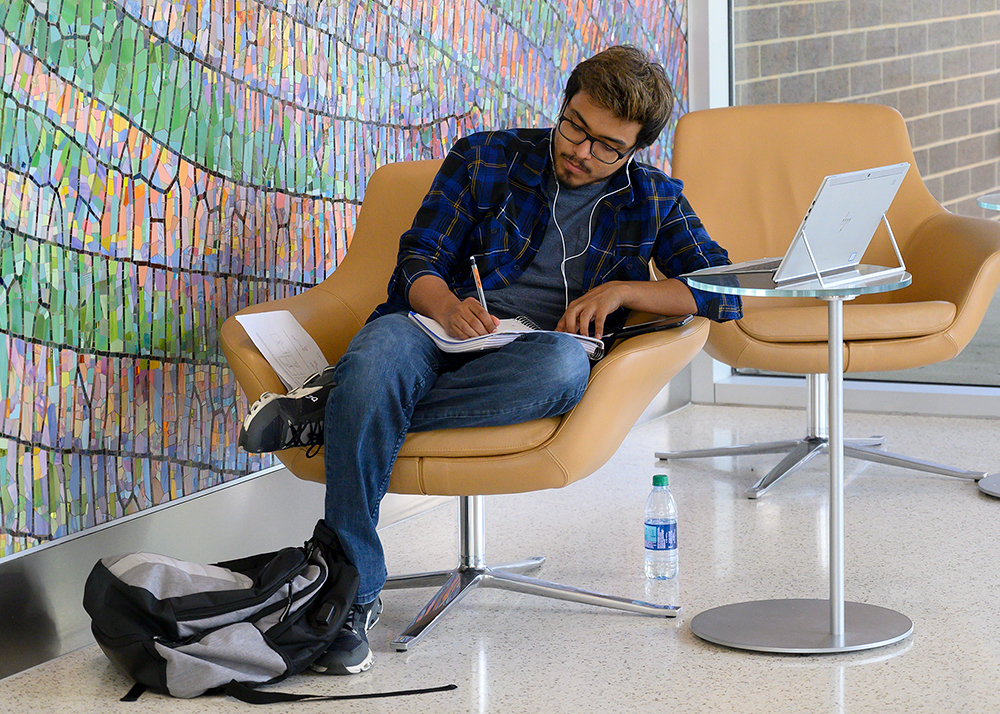 As midterms approach, it is important to find ways to de-stress and take your mind off the test, but where to begin? SHSU has a lot of programs and events coming up to help students with health and wellness, including a little art and culture added in as well.
---
1. Prelude, Sept. 27
The College of Arts & Media is hosting an evening of fun and entertainment to celebrate the college's new name and the accomplishments of the departments within the college. There will be hors d'oeuvres at 6 p.m. to kick-off the entire event, followed by the announcement of the college Legacy Award and the showing of the award-winning short film, "The Drone." Prelude is open to the public, with free admission, in the Gaertner Performing Arts Center.
---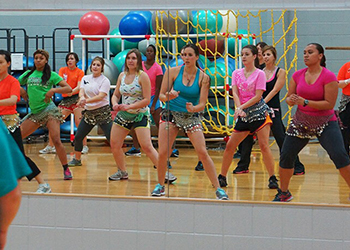 2. Rec Recess, Sept. 30
Recreational Sports invites all students to come learn about all of the many programs they offer. For the event, there will be staff available to give fitness assessments and answer questions about the programs that they offer. Rec Recess is in the Bearkat Plaza from 11 a.m. to 1 p.m.
---
3. On-Campus Employment Fair, Oct. 1
SHSU has many campus jobs that are available to students who are looking to get job experience or work their way through college. Students are encouraged to come to the LSC Ballroom from 10 a.m. to 2 p.m. and find an on-campus job that is right for them.
---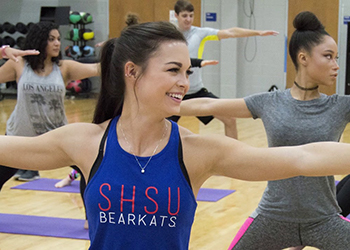 4. Mindful Movement, Oct. 2
College is full of stress that can drain student's energy and leave them feeling exhausted and disconnected from their surroundings. That is why the Counseling Center is hosting Mindful Movement, a workshop designed to help students tune in to their bodies to reduce stress and boost their energy. Everyone is welcome to come to LSC 230A at 12 p.m. and no special attire or equipment is required.
---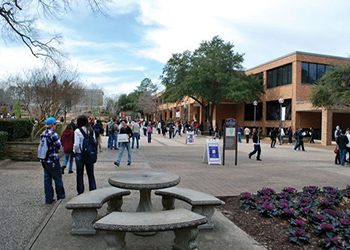 5. Elevate Kickoff, Oct. 3
Taking place in the Bearkat Plaza from 11 a.m. to 1 p.m. is a Healthy Campus Initiative kickoff. Elevate promotes health and wellness of students, faculty and staff with the platform that the healthy choice is the easy choice using the concepts of be well, do well and engage well. Students can stop by their table for free food, fun and prizes. To learn more visit shsu.edu/elevate.
---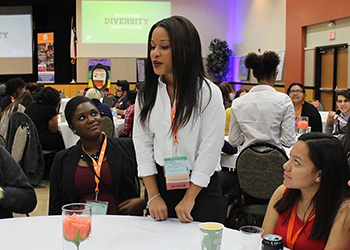 6. The Longest Table, Oct. 4
Celebrate National Diversity Day with the Office of Equity and Inclusion at the "Longest Table" luncheon. The luncheon will be held in the LSC Ballroom from 12 p.m. to 2 p.m. The event is free for all students, faculty and staff to attend with RSVP to the Office of Equality & Inclusion. For more information on the Longest Table, and how to RSVP, follow this link.
---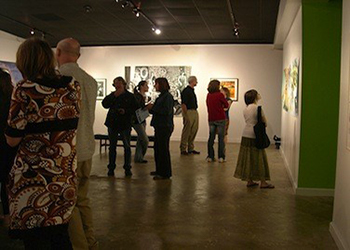 7. New Beginnings, Oct. 6
The College of Arts & Media (CAM) hosts a changing exhibition of works by current and former faculty and alumni from university and private collections. Stop by the University Galleries of the Art Complex to take a break from homework and relax while viewing local art.
---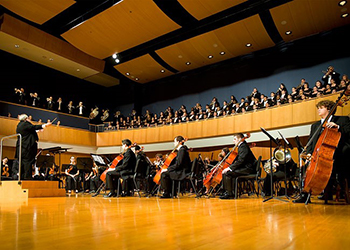 8. Symphony Orchestra Concert, Oct. 4
The SHSU School of Music is having their Symphony Orchestra Concert in the Gaertner Performing Arts Center at 7:30 p.m. The concert costs only $5 for students so put down your stress ball and enjoy classical music from the SHSU Symphony Orchestra. Students can get a free ticket through Student RUSH, which is available the week of the show or they can get their seat ahead of time through the ticket office for $12.
---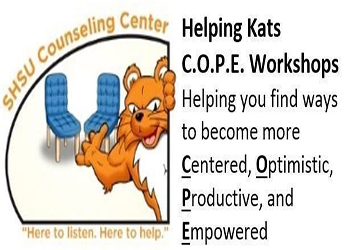 9. Overcoming Test Anxiety, Oct. 7
The Counseling Center is hosting a workshop to teach students about the causes of test anxiety and help them to build skills to reduce it. The event is free and no registration is required, just show up to LSC 230B at 12 p.m. to get some quick tips.
---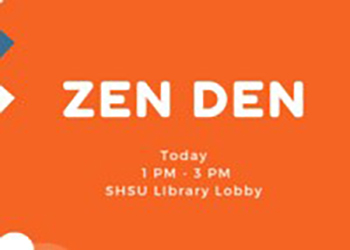 10. Zen Den, Oct. 9
The Office of Health Promotion and Newton Gresham Library are helping students relax with puzzles, board games, massagers and coloring books from 1 p.m. to 3 p.m. in the Newton Gresham Library lobby.
---
- END -
This page maintained by SHSU's Communications Office:
Associate Director, Communications: Emily Binetti
Telephone:936.294.4406
Communications Manager: Vacant
Telephone: 936.294.1837
Communications Writer: Campbell Atkins
Telephone: 936.294.2638
Thomason Building: Suite 102
Please send comments, corrections, news tips to Today@Sam.edu