College of Health Sciences Students To Host Fun Run
April 11, 2019
SHSU Media Contact: Emily Binetti
by Carla Clark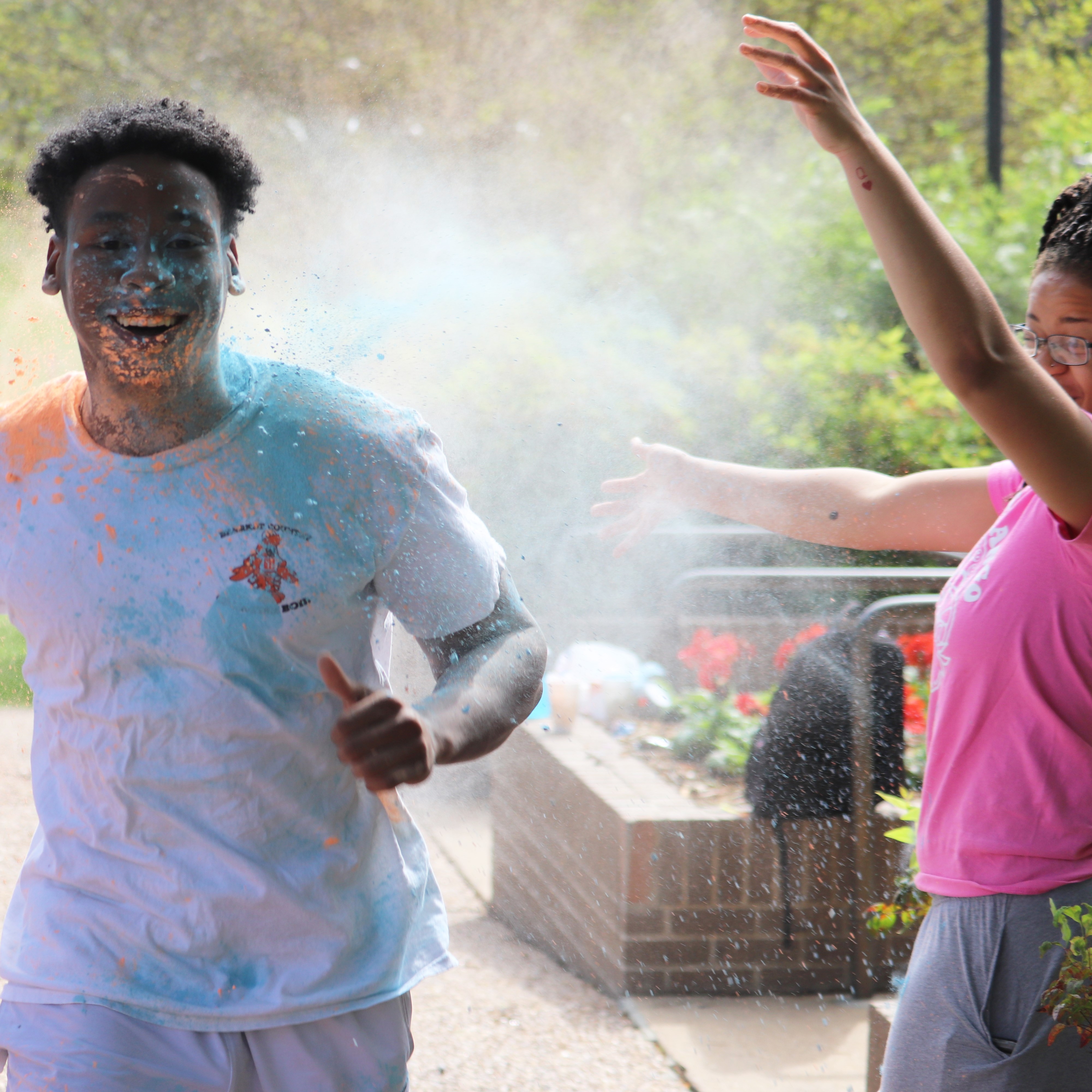 A Kinesiology Sport Management project at Sam Houston State University will become a reality with students hosting the first annual College of Health Sciences Spirit Color Run on April 26. The event is open to the community.
Starting at 5 p.m. at the front of the Johnson Coliseum, participants will have the option to walk or run the approximately 5K course across campus.
Taylor Livingston, a senior Kinesiology student and key organizer for the event is pleased to see a fundraising concept created in the classroom come to life.
"This was supposed to just be a marketing project on paper but our professor, Dr. Estes thought it would be more beneficial to bring it to reality. When he suggested that we actually host an event I was thrilled. The best thing about color runs is that anyone can do it," Livingston said.
For Savannah Moffett, a junior majoring in Kinesiology, the emphasis on giving back is the main purpose.
"This run will show the true spirit of SHSU, emphasizing our motto 'The measure of a Life is its Service' by giving to Texas Children's Hospital. People will be a part of something bigger than themselves," Moffett said.
Hopeful to bring a little cheer to children, the students selected Texas Children's The Woodlands Hospital as the charity to benefit from their fundraiser. With the money raised, they aim to help young patients feel more at home during their stay by purchasing something entertaining for the hospital game room.
"I love that Texas Children's is our recipient because I know what it is like to be a child in a hospital," Livingston said. "It can be boring because you want to be doing what all the other kids are doing. It's an amazing feeling to know that we can make a difference in these kids' lives."
Rodney Runyan, dean of the College of Health Sciences, sees the event as an opportunity for the college to connect further with students and highlight a campus culture of service and giving.
"We are honored that the students allowed us to brand the color run with the name of the college. Through our research, we have found that some students do not associate themselves with a college but only through their major," he said. "With this annual event, we hope participating students will feel a connection with our college and the university's culture of giving to others."
Those interested in taking part in the run can visit https://shsuspiritrun.blogspot.com/ to register. A completed waiver and payment of $15.00 is required. The payment can be made electronically through a secure network on the site. Participants will receive a t-shirt.
As of April 25, there are still spots open for any interested runners.
- END -
This page maintained by SHSU's Communications Office:
Director of Content Communications: Emily Binetti
Communications Manager: Mikah Boyd
Telephone: 936.294.1837
Communications Specialist: Campbell Atkins
Telephone: 936.294.2638
Please send comments, corrections, news tips to Today@Sam.edu