Remembering Dr. Jim Bexley
Oct. 25, 2019
SHSU Media Contact: Emily Binetti
The Bearkat community is mourning the loss of Dr. James "Jim" Bexley.
Passionate about banking and education, Bexley served as the Smith-Hutson Endowed Chair of Banking for 24 years at Sam Houston State University. The community, university and students have greatly benefited from his knowledge, abundant energy and commitment to serving others. He leaves behind a legacy, not only to the university but also to the banking and finance industry.
Bexley significantly impacted the college through his instrumental work in developing curriculum at SHSU for the first four-year accredited BBA degree in banking and financial institutions in the United States. He also pioneered the curriculum for the university's Executive MBA degree in banking and financial institutions.
"Dr. Bexley was an iconic figure in the banking sector and his efforts raised the reputation and image of Sam Houston State University in both the business and academic worlds," said Mitchell Muehsam, dean of the College of Business Administration. "Jim's passion for helping others succeed changed the lives of countless students. Bankers throughout Texas have praised SHSU for the quality of students we have produced. Jim Bexley has created a foundation of success for SHSU's banking program and we can best honor him by building on that legacy."
With more than 40 years in senior management positions, Bexley applied his considerable experience and knowledge in the classroom, educating new generations of service-oriented banking professionals. During his tenure, he helped place more than 1,000 students in either internships or career positions in the industry. He was honored for his dedication to education with a Texas State University System Regents' Professor Award – the highest recognition given to a professor in the university system.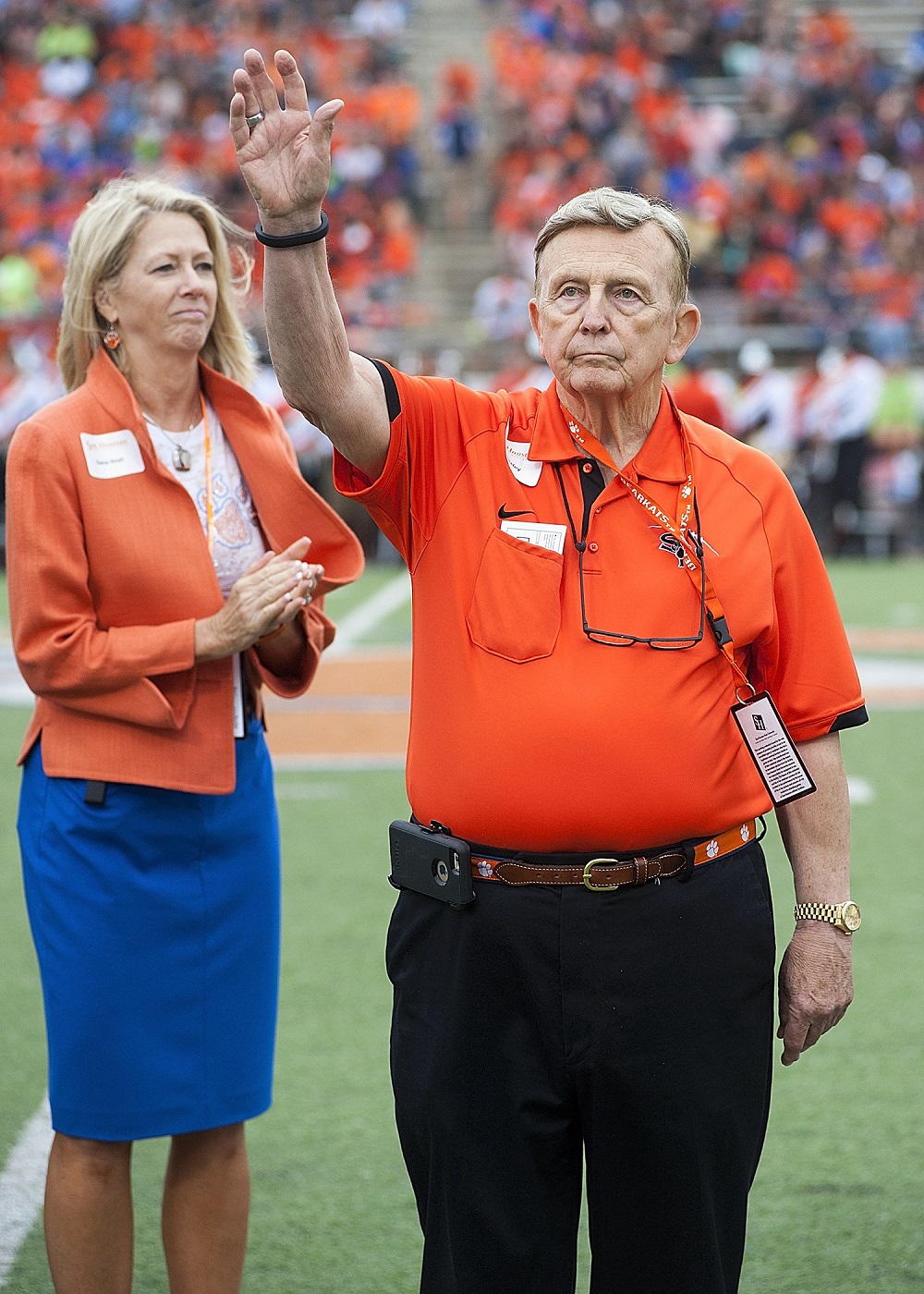 Bexley was also highly involved in SHSU athletics and enjoyed serving and cheering on the Bearkats. As Sam Houston's faculty athletics representative, he worked tirelessly to promote academic integrity and institutional control of intercollegiate athletics to enhance the student-athlete experience.
"I had the privilege to work with Dr. Bexley for more than 20 years as a friend, colleague and faculty athletic representative. His support of our athletic program has been exemplary. I will always remember and appreciate his counsel and more importantly, his friendship," said Bobby Williams, SHSU athletic director.
With over 35 years of experience in the banking industry, Bexley received the Lifetime Achievement Award from The Texas Bankers Association. He also served on the Federal Reserve Bank eleventh district Board of Directors. During his tenure, he served on both the executive and audit committees. He used his knowledge and expertise to consult for banks all over the United States as well as the largest private bank in China and a bank in Malawi, Africa.
From comments shared online since his passing, his significant impact on the campus and on his students is apparent:
Dr. Bexley is the reason why I decided to go into Banking and tomorrow I will be celebrating 20 years at my bank. He was an amazing professor and was always very generous with his time.
He has touched and influenced so many lives in the banking and teaching community and we will continue to honor him and his legacy.
He had such an impact on everyone he met and made those around him always feel welcome and appreciated.
Dr. Bexley was my mentor, colleague, friend and the man I most admired. I've never known anyone who gave so much to so many and never expected anything in return except the joy that it brought him.
- END -
This page maintained by SHSU's Communications Office:
Director of Content Communications: Emily Binetti
Communications Manager: Mikah Boyd
Telephone: 936.294.1837
Communications Specialist: Campbell Atkins
Telephone: 936.294.2638
Please send comments, corrections, news tips to Today@Sam.edu