Ag. Alumni Joins Peace Corps, Paraguay
Dec. 4, 2019
SHSU Media Contact: Hannah Haney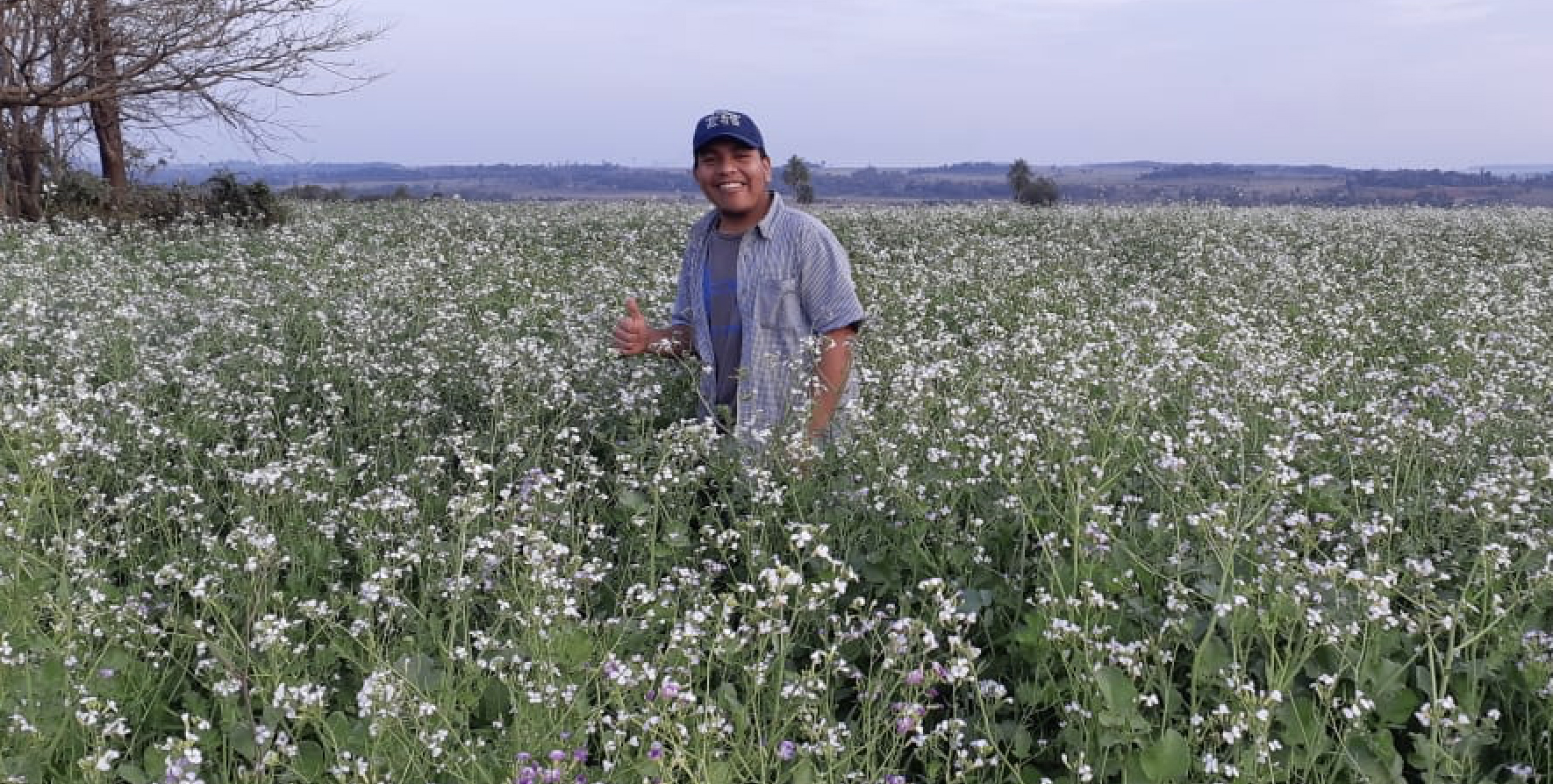 At Sam Houston State University, "The measure of a Life is its Service" is more than a just a motto-it's an ethos. It is an everyday reminder that our faculty, staff and students are devoted to making a difference and creating lasting change in their communities and the world.
Today, six Sam Houston State alumni are currently serving as Peace Corps volunteers, and more than 113 alumni have served since the organization was founded in 1961. Through their Peace Corps experience, volunteers gain a unique cultural understanding and a life-long commitment to service that positions them to succeed in today's global economy.
This same foundation built on service is what often inspires SHSU alumni like Jorge Gonzalez ('16) to apply to the Peace Corps following graduation.
"SHSU provided me with the skills and heart needed to serve as a volunteer in the Peace Corps," Gonzalez said. "I think about the SHSU motto on my best and worst days. Those words ring true to everything I have experienced and learned from my professors in the department of Agricultural Sciences and Engineering Technology. Their passion for education and commitment to service was a major influence on my decision to apply."
Gonzalez works as an agriculture volunteer in Paraguay and teaches at a high school that provides technical education to students. His role is to impart students with the knowledge and skills needed to work on their family's farm. This educational experience also offers them a head start if they plan to seek higher education in the agricultural sector.
"I work with talented counterparts in the school to teach students sustainable agricultural practices within the classroom," Gonzalez said. "Some of my most recent projects at the high school have included green manure demonstration plots, promoting composting, vermiculture, and expanding the area used for no-till farming practices."
Outside of the high school, he works with a local veterinarian on improving cattle genetics through artificial insemination and teaches a weekly English class for students in the community.
"I constantly find myself referring back to the things my SHSU professors taught me about what it means to be an educator," Gonzalez said. "Professors like Dr. Dwayne Pavelock who taught me to be a teacher of life first and a teacher of agriculture second and Dr. Doug Ullrich who always reminded us how important it is to care about the students in our classrooms."
Gonzalez will serve in the Peace Corps for two years and has already completed one. Following his initial commitment, he will likely extend his service an additional year. In the future, he hopes to continue working as an agriculture science teacher and earn his Ph.D. in agriculture education.
---
About volunteers in Paraguay: There are more than 220 volunteers in Paraguay working with their communities on projects in agriculture, community economic development, the environment and health. During their service in Paraguay, volunteers learn to speak local languages, including Guaraní and Spanish. More than 4,260 Peace Corps volunteers have served in Paraguay since the program was established in 1966.
---
About the Peace Corps: The Peace Corps sends Americans with a passion for service abroad on behalf of the United States to work with communities and create lasting change. Volunteers develop sustainable solutions to address challenges in education, health, community economic development, agriculture, the environment and youth development.
For more information, visit peacecorps.gov.
- END -
This page maintained by SHSU's Communications Office:
Associate Director, Communications: Emily Binetti
Telephone:936.294.4406
Communications Manager: Vacant
Telephone: 936.294.1837
Communications Writer: Campbell Atkins
Telephone: 936.294.2638
Thomason Building: Suite 102
Please send comments, corrections, news tips to Today@Sam.edu