National Science Foundation Awards SHSU Faculty
May 1, 2019
SHSU Media Contact: Wes Hamilton
Written By: Brooke Carson
Christopher Hobbs, assistant professor of Chemistry in Sam Houston State University's College of Science and Engineering Technology, has been awarded a National Science Foundation Faculty Early Development Program CAREER Award for his research proposal, "Developing New Polymer Supported Catalysts Using ROMP, ADMET,and ATRP with High School, Undergraduate and Graduate Students."
The CAREER award grants Hobbs $410,000 over five years to support the development of undergraduate and graduate Chemistry students at SHSU. This is accomplished through training students in the research laboratory as well as public outreach and service, such as volunteering as tutors with the Windham School District.
In an effort to help close the demographic gap that prevails in scientific disciplines, Hobbs' research project aims to implement an educational plan that will engage minority students to pursue STEM education opportunities. Hobb's will also pursue eco-conscious ring-opening metathesis polymerization (ROMP) base materials, ADMETable ligands and metal complexes, and atom transfer radical polymerization (ATRP).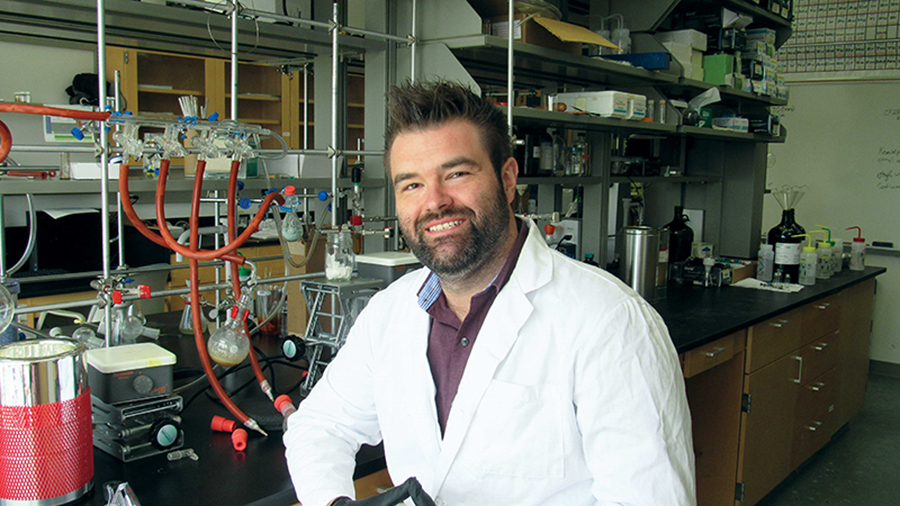 "I am ecstatic to have been chosen to be the first faculty member at SHSU to receive this award by the National Science Foundation," Hobbs said. "It is quite surreal to be awarded this prestigious honor. Not only is this distinguished award great for my career, but the students, department, college and university will all benefit."
If you are interested in submitting a proposal to the National Science Foundation's CAREER program, please contact Clayton Cottle (ctc040@shsu.edu) in the Office of Research and Sponsored Programs at SHSU.
Note: NSF CAREER proposal submission deadlines are July 19-21.
- END -
This page maintained by SHSU's Communications Office:
Associate Director, Communications: Emily Binetti
Telephone:936.294.4406
Communications Manager: Vacant
Telephone: 936.294.1837
Communications Writer: Campbell Atkins
Telephone: 936.294.2638
Thomason Building: Suite 102
Please send comments, corrections, news tips to Today@Sam.edu