NobleMotion Dance Collaborates With Alumni And Artificial Intelligence
Aug. 15, 2019
SHSU Media Contact: Hannah Haney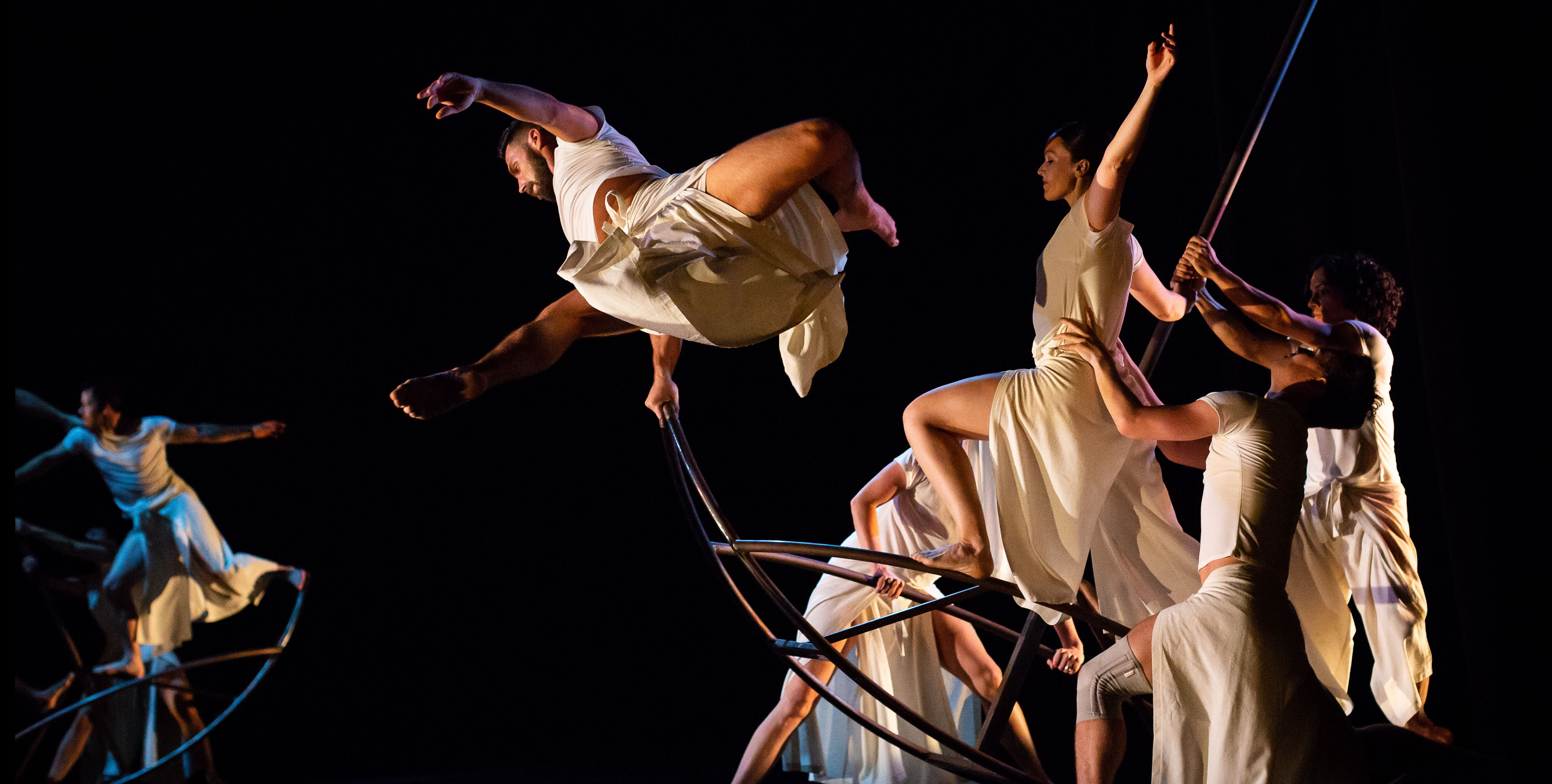 Trailer: NobleMotion Dance's Prometheus from NobleMotion Dance on Vimeo. Photos by : Lynn Lane
Two Sam Houston State University professors and their NobleMotion Dance company are celebrating their 11th season by presenting two cutting-edge evenings of dance at the Hobby Center's Zilkha Hall.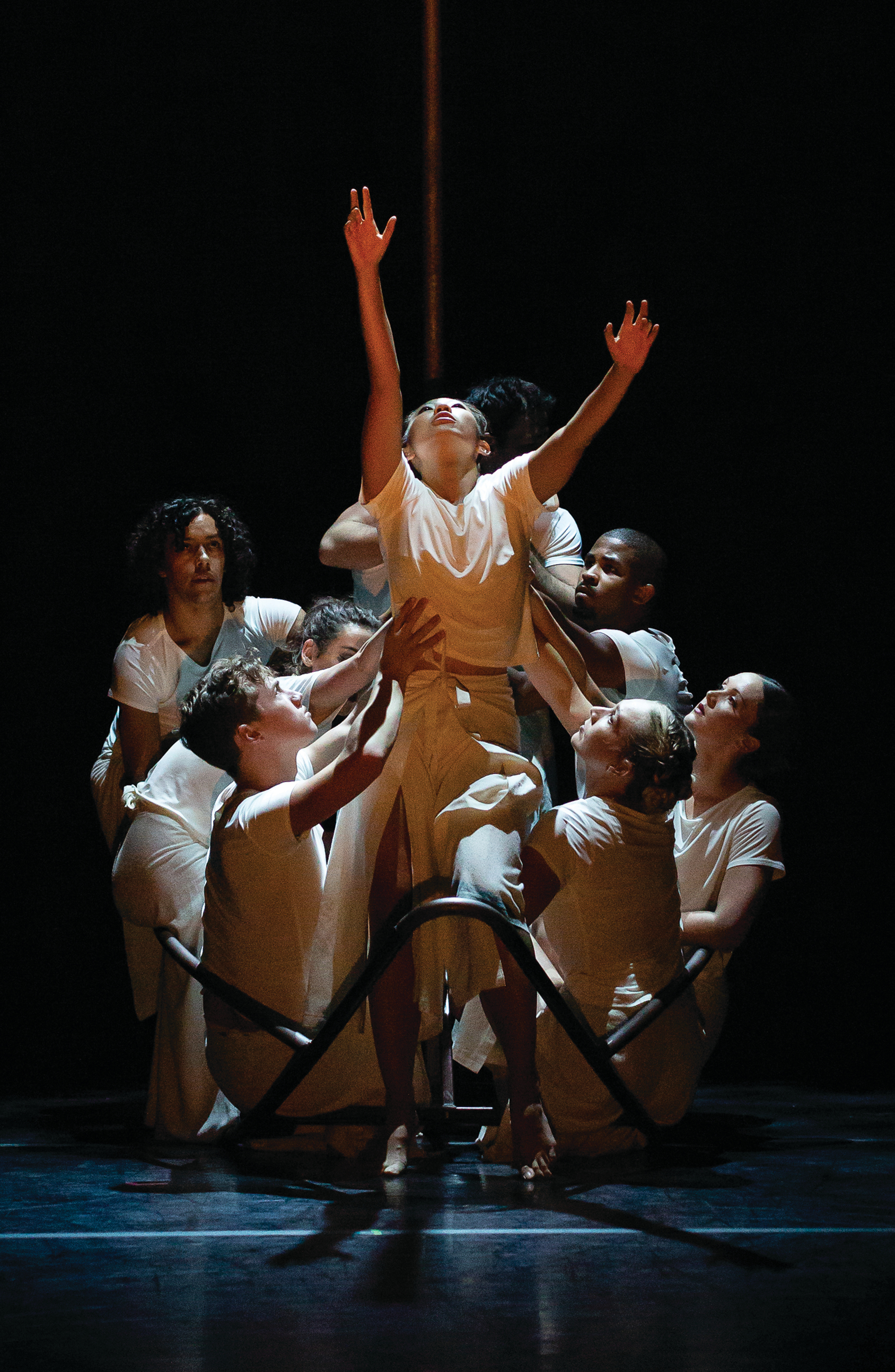 "Man Overboard!" is composed of four distinct works featuring innovative collaborations with artificial intelligence, industrial designers and media artists.
The show will be presented Aug. 23 & 24 at 7:30 p.m. on both evenings. "Man Overboard!" is an examination of unintended consequences, whether it be political polarization, environmental issues, or the inundation of artificial intelligence, "Man Overboard!" asks, "Where do we draw the line?"
NobleMotion Dance is under the artistic direction of SHSU associate professors of dance Andy Noble and Dionne Noble. The team behind the show includes Jeremy Stewart, media artist and A.I. researcher; David Deveau, light designer and technology artist; Jared Doster, industrial design artist; and Bryan Ealey, sound designer.
"It is our biggest collaboration yet," Dionne Noble said, "and will be the first time this A.I. system is used in a live performance."
In one dance piece "Prometheus," NMD enters unknown territory with A.I. in a groundbreaking exploration of man versus machine.
"The process of incorporating A.I. technology in this project is unique because the A.I. brings to the table its own creative input. All of the imagery used in the dance was either produced by the A.I. based on images and video of the dancers in the weeks leading up to the rehearsal process or is created in real time while the dance is being performed," Dionne Noble said. "The software is making choices throughout the dance based on what it has learned from watching the dancers."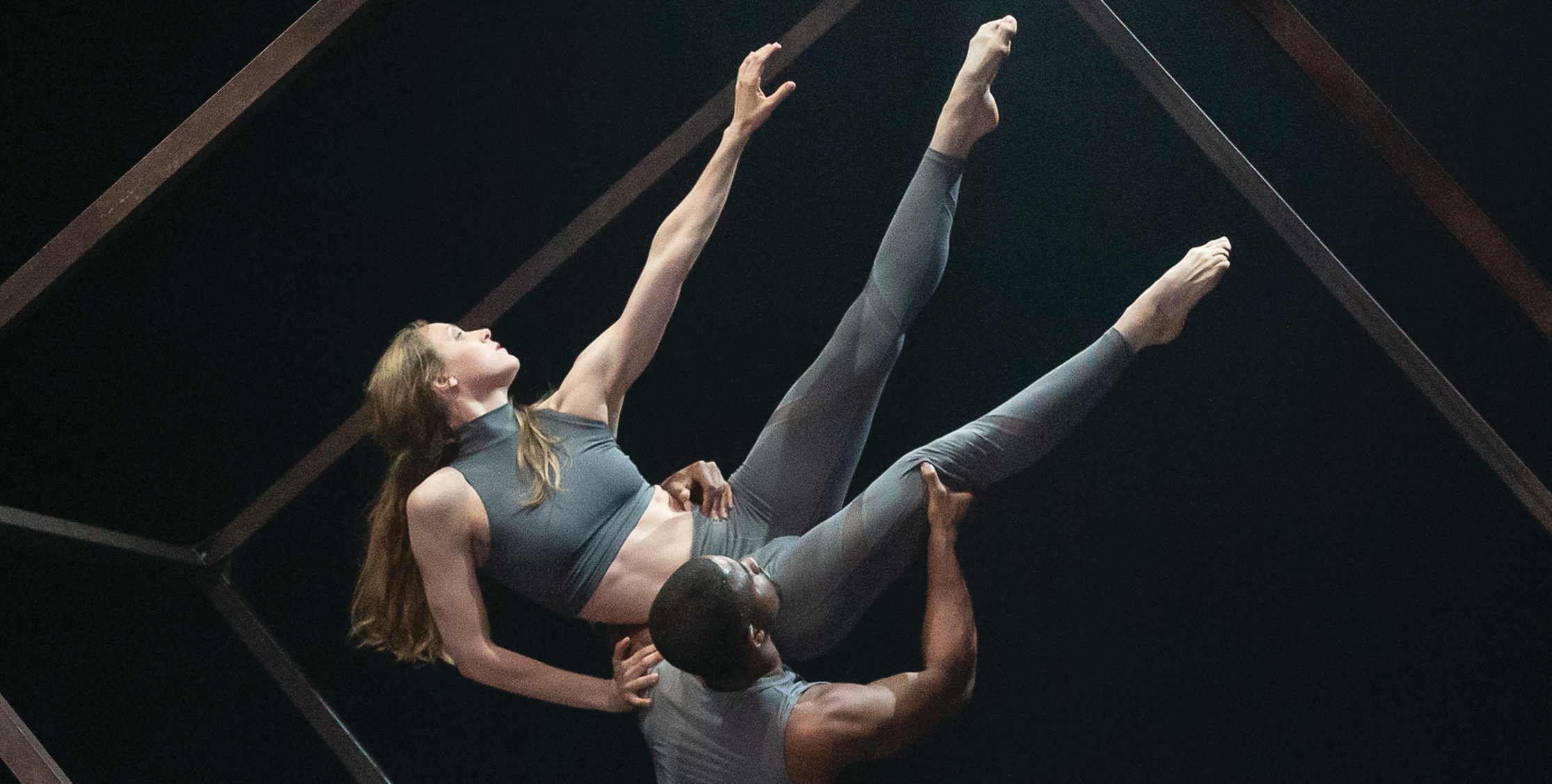 "Tower," choreographed by Andy Noble in collaboration with Laura Harrell, uses raw athleticism to create the anticipation and energy of a storm front. Inspired by current environmental challenges and drawing from images of war, "Tower" features 33 dancers and builds in unrelenting waves until it finally rains on stage.
"It's an exhilarating ride," Andy Noble said. "You don't get to see a big physical dance like this very often and seeing it rain live on stage is mesmerizing. 'Tower' is a cathartic experience."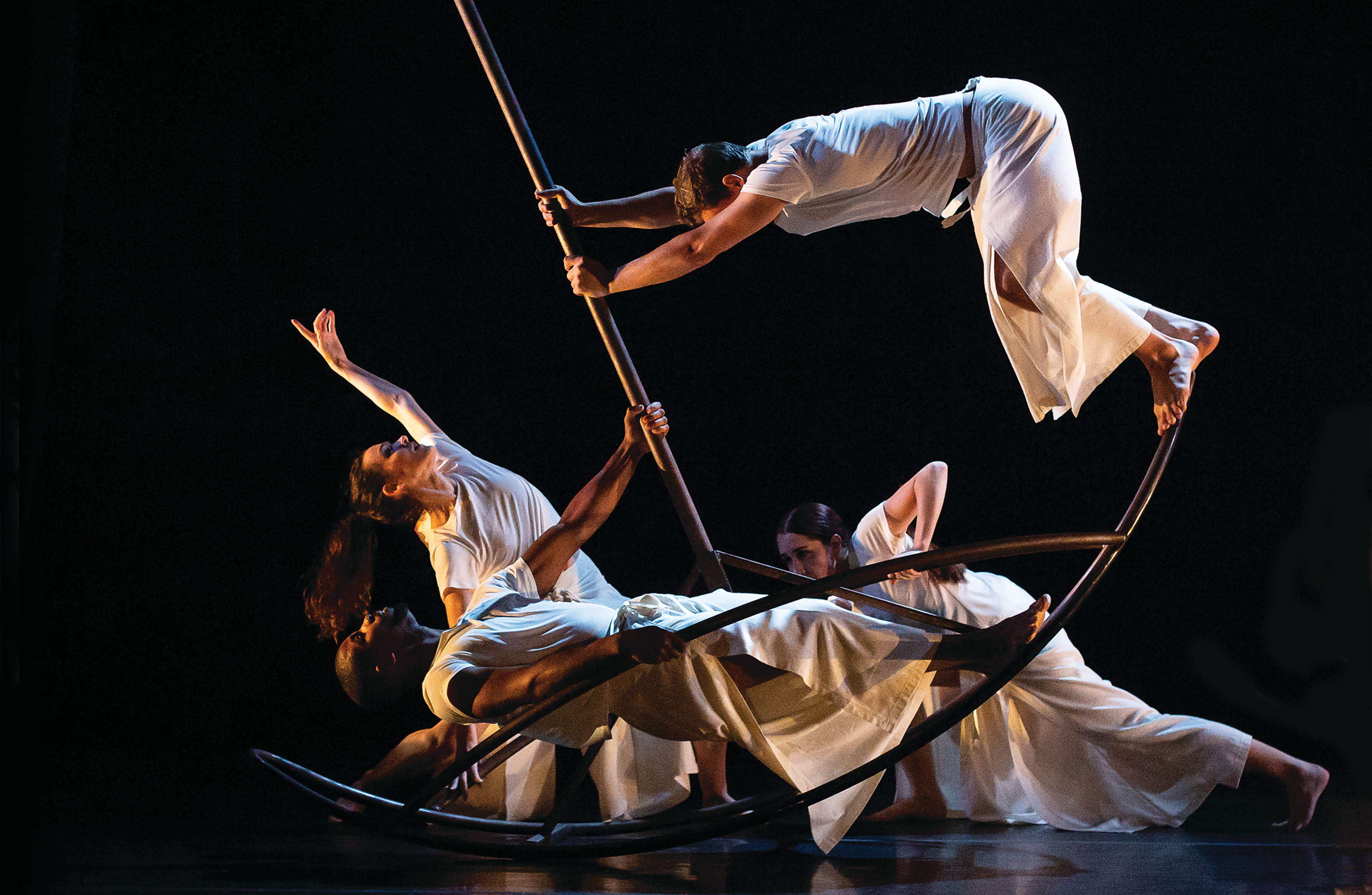 The political satire, "I approve this message," is set in the Renaissance era and offers a witty and subversive look at the indulgence of power.
"Unsinkable" employs three large rocking set pieces that resemble ship masts in a storm. Dancers are propelled, tossed, and sent flying through the air as they work together to right the ship.
"There are so many visual elements to this evening that I think the audience will leave the theater full, energized and excited about the possibilities of live performance," Dionne Noble said.
Tickets range between $20-$38. Student and group discounts are available. Tickets can be purchased online at www.TheHobbyCenter.org or by calling 713.315.2525.
Man Overboard!
The Hobby Center, Zilkha Hall
800 Bagby Street, Houston, TX 77002
August 23-24 @ 7:30pm
- END -
This page maintained by SHSU's Communications Office:
Associate Director, Communications: Emily Binetti
Telephone:936.294.4406
Communications Manager: Mikah Boyd
Telephone: 936.294.1837
Communications Writer: Campbell Atkins
Telephone: 936.294.2638
Thomason Building: Suite 102
Please send comments, corrections, news tips to Today@Sam.edu