Details About The Lowman Student Center Expansion Debut
Jan. 10, 2019
SHSU Media Contact: Wes Hamilton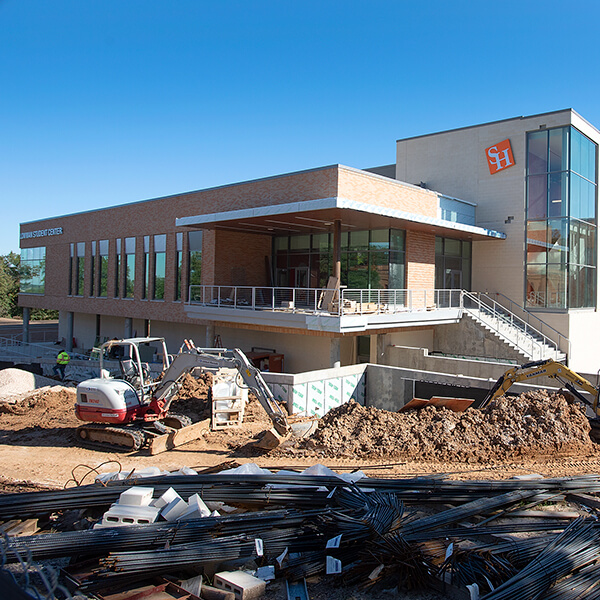 Many on campus have been curious about the Lowman Student Center's phase one expansion. Peering through construction fences, getting sneak peeks on social media and through the LSC website, hearing rumors of what was to be, Tom Petty was right; the waiting is the hardest part. Luckily for Bearkats, the wait is over.
Tuesday, Jan. 15 is the official grand opening event for the 80,000 square foot expansion of the LSC, as Sam Houston State University will be celebrating with free food, tours, activities, performances, and giveaways.
The expansion includes: A new Kat Klub (complete with an eight-lane bowling alley, plenty of couches and TVs, arcade games, tournament sized pool tables and even a pub called the Three Horse Tavern), a new Orange Ballroom, five new meeting rooms (with incredible views of campus and the surrounding area) and a new atrium that will feature new food options (Oath Pizza and Steak 'n Shake) connecting with existing restaurants (Chick-fil-a, Subway and Panda Express).

Tuesday begins with a ceremony and reception from 9:30 a.m. to 11 a.m. Then the doors swing open for business and everything the LSC has to offer will be up and running. But don't worry, if you feel a little lost there are people ready to help you through the day's events.
---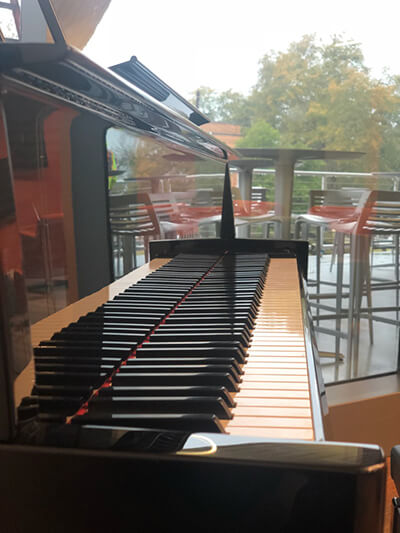 11 a.m. – Facility tours will begin in the grand atrium with LSC staff guiding. Giveaways will also begin at this time in the atrium along with a photobooth.
12 p.m. – "Tunes at noon," a regular feature in the previous Kat Klub, will begin in the new Kat Klub featuring SHSU students on stage.
1 p.m. – Live acoustic music will begin, with more giveaways scheduled at the second floor patio lounge.
2 p.m. – The SHSU Spirit Team will give a performance celebrating the grand opening.
3 p.m. – Glow bowling begins in the new Kat Klub along with more prizes.
6 p.m. – New dining areas Oath Pizza, Steak 'n Shake and the Three Horse Tavern will be highlighted.
7 p.m. – Magician and illusionist Mike Super, finalist on America's Got Talent and winner of NBC's Phenomenon, will perform in the Orange Ballroom. This event is free and open to the public.
---
"For so long it has been ideas, blueprints and renderings. But now it has finally all come together," said Robert Webber, director of the Lowman Student Center. "We have had the pleasure of walking through these halls for months. Like a proud parent on Christmas, we have known what is coming. But I am looking forward to opening up the facility and welcoming the entire campus just to see their reactions. Santa was a little late, but this is the best Christmas present for us."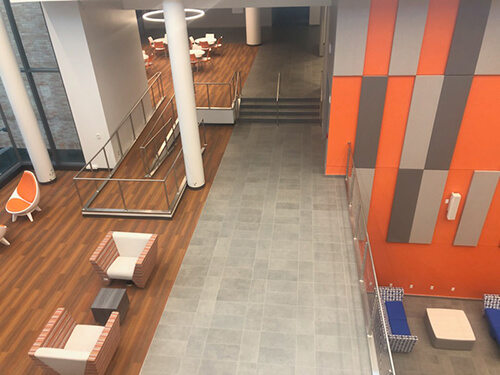 The LSC currently hosts about 8,000 people a day on average. With the community growing, and this expansion, Webber believes that number could easily jump to 11,000 or more. Webber says when you walk through the doors, you can't help but know you are at Sam Houston State University thanks to all of the finishes full of Bearkat spirit.
"We pride ourselves on being the living room of SHSU. Well, what does that mean, right? It means being a place where students can come, be comfortable and just relax. It is their home away from home and we want them to be proud of it," Webber said. "I think this will be a game changer for SHSU in helping us build a community."
Webber and his staff have been working tirelessly for months to get everything just right for the debut. LSC staff have unboxed more than 600 tables and 1,700 chairs, not to mention all the furnished equipment brought in by third party vendors.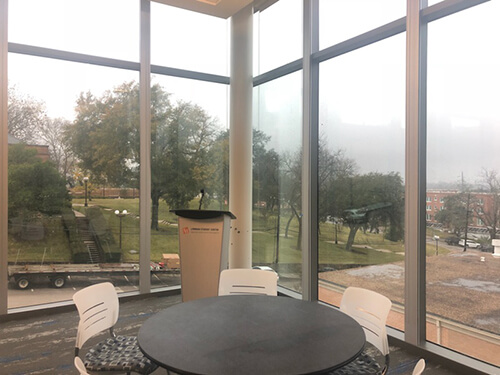 "The staff and student workers have done a huge share of the work on their own building," Webber said. "There is nothing easy about this process, but right now this is part of greater work that we are doing and it is going to pay dividends to the entire campus community for years to come."
There is still more excitement to come to the LSC in the near future. As the second phase of construction is currently underway. It will include a new main entrance from LSC mall area, new lounge and dining spaces, multiple connections into the LSC expansion, a relocated Barns & Noble bookstore and a Starbucks. The projected completion date of the second phase is June of 2020.
- END -
This page maintained by SHSU's Communications Office:
Associate Director, Communications: Emily Binetti
Telephone:936.294.4406
Communications Manager: Mikah Boyd
Telephone: 936.294.1837
Communications Writer: Campbell Atkins
Telephone: 936.294.2638
Thomason Building: Suite 102
Please send comments, corrections, news tips to Today@Sam.edu