Alumni Association Honors Life Members
Feb. 22, 2019
SHSU Media Contact: Hannah Haney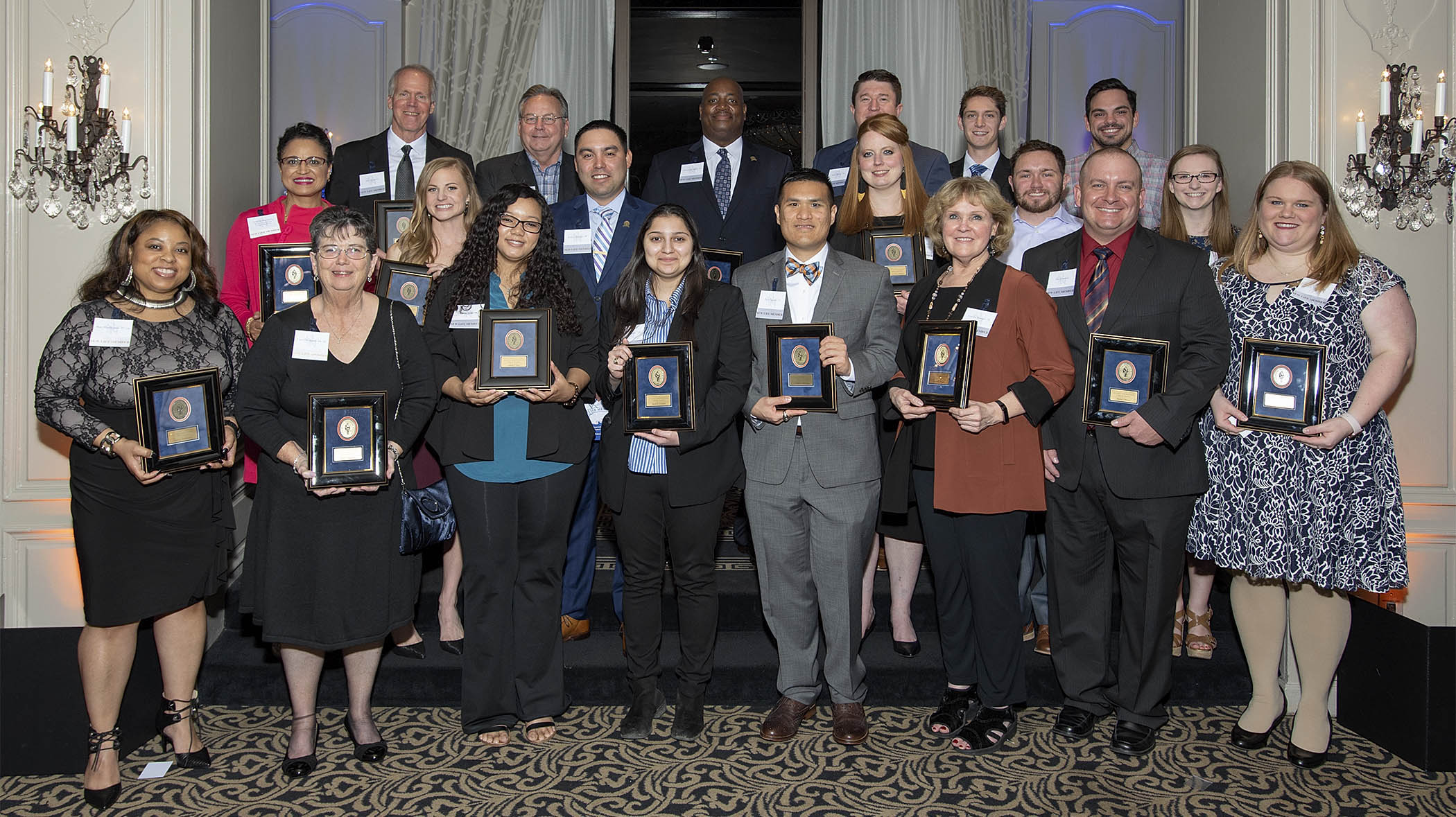 The Sam Houston State University Alumni Association sponsored an evening of music, fine dining and the opportunity to visit with fellow Bearkats across generations during the ninth Annual Life Member Celebration on Feb. 16 at Hotel Zaza in Houston.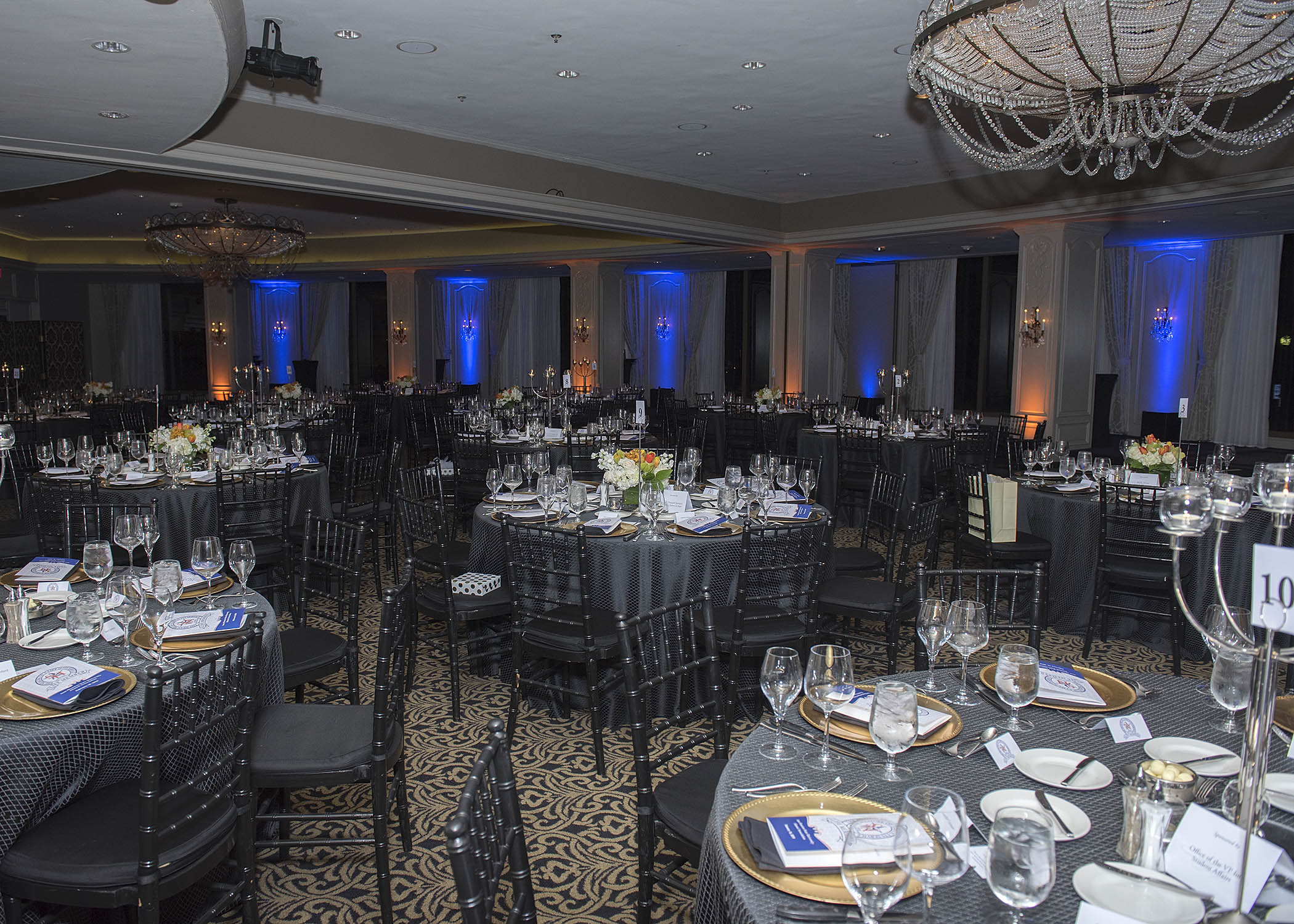 The Life Member program currently serves and supports over 3,168 members. The Life Endowment, which allows for the future growth and development of programs that benefit alumni and the university, is now approaching $4 million thanks to the generosity of its members.
"Your loyalty and commitment, that's what has kept SHSU strong," said Charlie Vienne associate vice president of Alumni Relations in his opening remarks. "We will never lose sight of the important contributions our Life Members have made."
Platinum sponsor, John Gilbert, '78 has been a sponsor every year and has witnessed the program's inception and growth.
"It is encouraging to continue to recruit and recognize Life Members," Gilbert said. "The university has developed and gone through changes, but the traditions stay the same."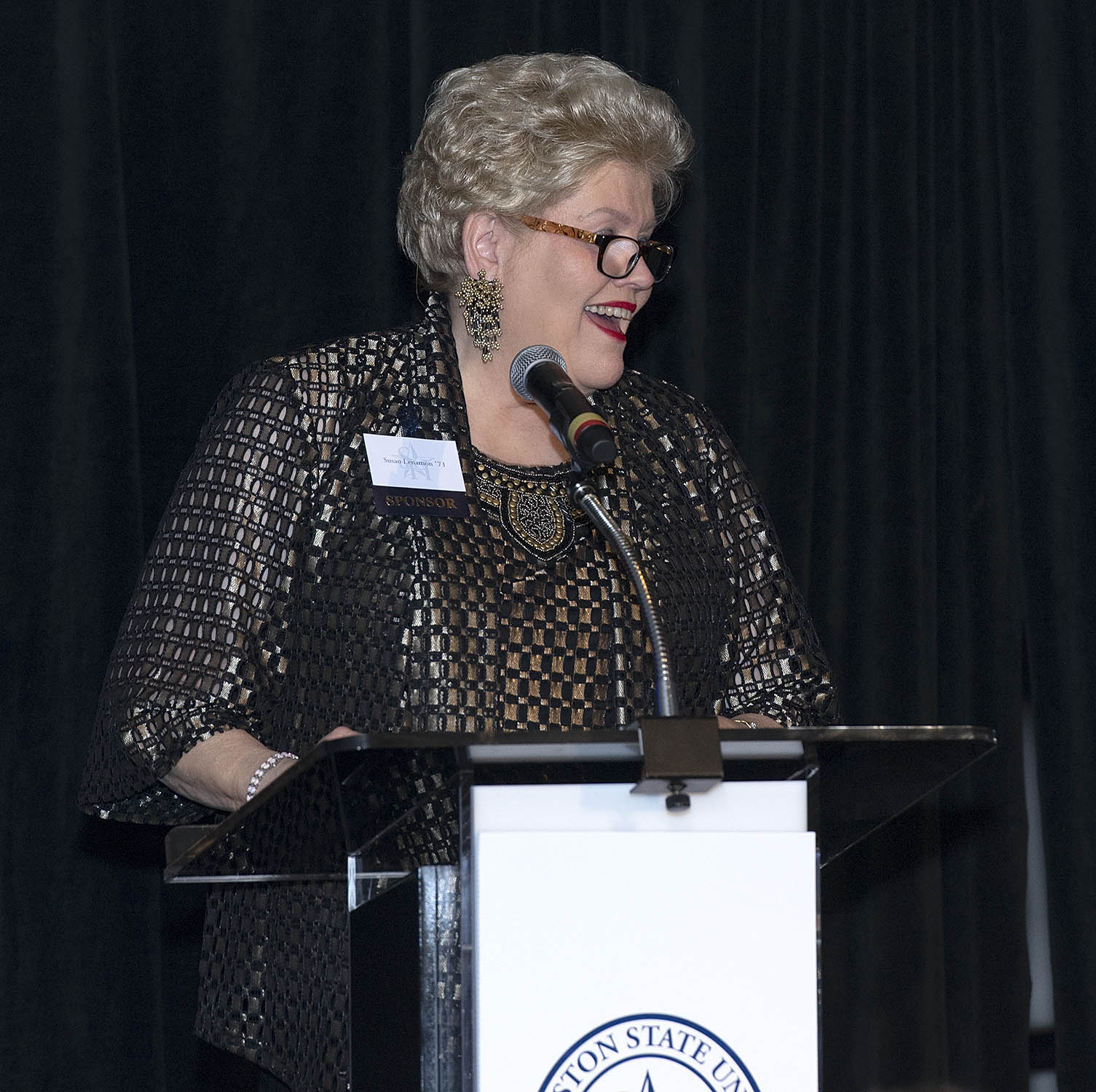 Those in attendance heard President Dana Hoyt's university update and the evening's featured speaker, Susan Lenamon, '73, a Platinum Sponsor and Life Endowed Member.
"I will never turn down an opportunity to tell people about SHSU," Lenamon said. "My blood runs orange and I wouldn't be where I am today without Sam Houston State."
The annual celebration serves as just one of the many advantages associated with a membership. Not only is becoming a life member of the Alumni Association a great way to give back to the university, it also includes a variety of benefits such as networking opportunities, access to alumni events and tailgating, and discounts on auto and home insurance; hotels; car rentals and more.
This year, 30 new Life Members were presented plaques at the ceremony, among those were the Sammys' award recipients from 2018. They were gifted their lifetime memberships as part of their awards last year.
Several of the new Life Members who attended the celebration spoke about the pride they have for SHSU and their desire to network with successful graduates.
"A lot of my friends became Life Members first and I followed their lead," said Lawrence Graves, '17. "I am the first person in my family to go to college, so I am here to build those connections."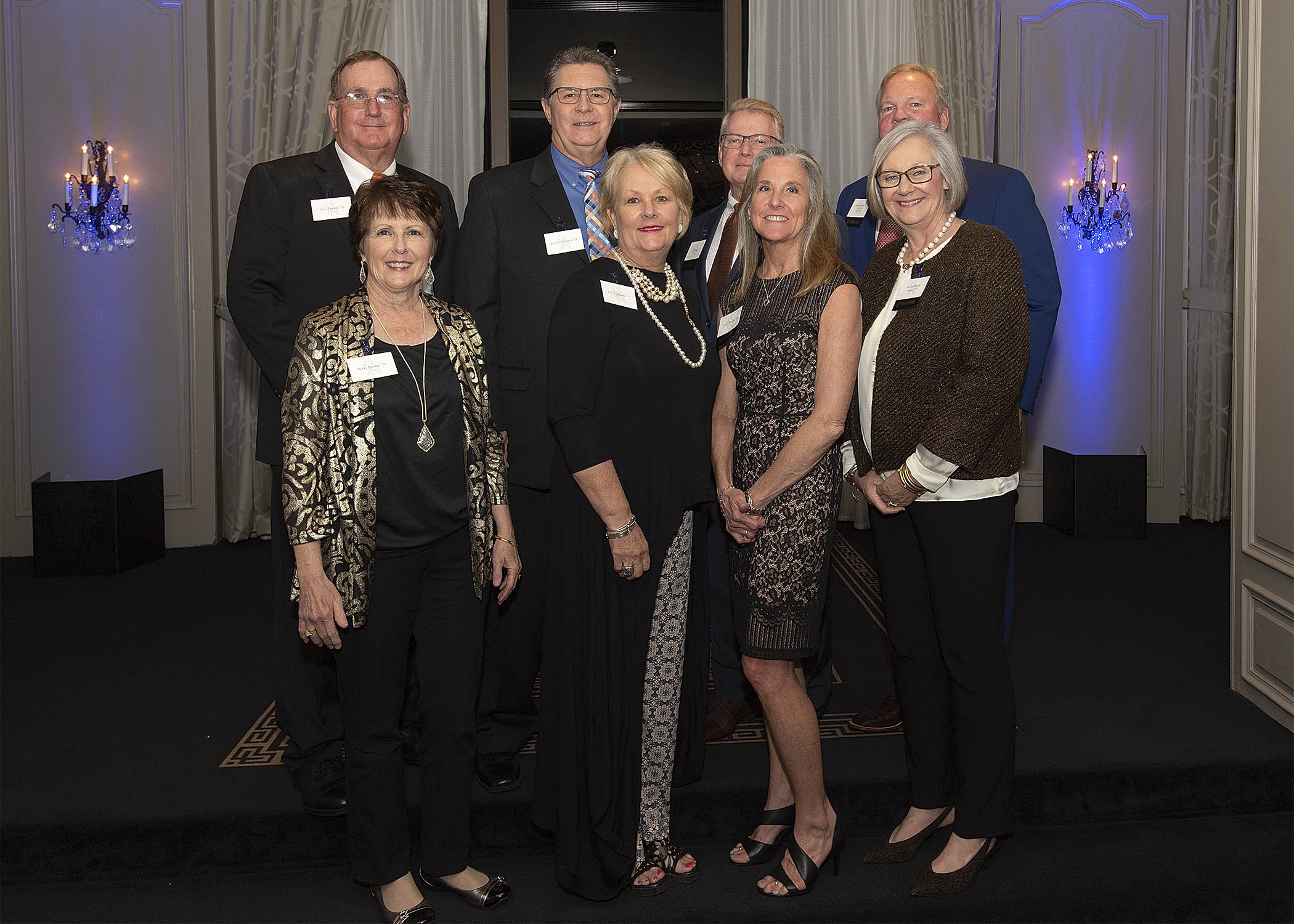 Isabela Gonzalez,'16 believes becoming a member will help her learn from older alumni and discover different ways to stay involved. She is the first in her family to attend SHSU.
"I am building my legacy and I am the first graduate, in what I hope to be, a long line of SHSU alumni," Gonzalez said.
Recent graduates of SHSU are invited to become Life Members of the Alumni Association at a reduced rate of $500. To qualify as a recent graduate, students must purchase their Life Membership following their graduation month/year.
Araevia Jones,'16 is a first-generation Texan and came to SHSU to study Management Information Systems. She took advantage of the reduced rate.
"SHSU was a good fit for me. I came here for the culture that you can't find anywhere else," Jones said. "I appreciate that they made it more possible to give back as a recent graduate."
For more information on becoming a Life Member or Life Endowed Member of the Alumni Association, contact the Alumni Relations Office at 936.294.1841 or visit, https://www.shsu.edu/dept/office-of-alumni-relations/lifembrs.html
- END -
This page maintained by SHSU's Communications Office:
Associate Director, Communications: Emily Binetti
Telephone:936.294.4406
Communications Manager: Vacant
Telephone: 936.294.1837
Communications Writer: Campbell Atkins
Telephone: 936.294.2638
Thomason Building: Suite 102
Please send comments, corrections, news tips to Today@Sam.edu