LEAP To Host Former Ambassador To Qatar
Feb. 15, 2019
SHSU Media Contact: Mike Yawn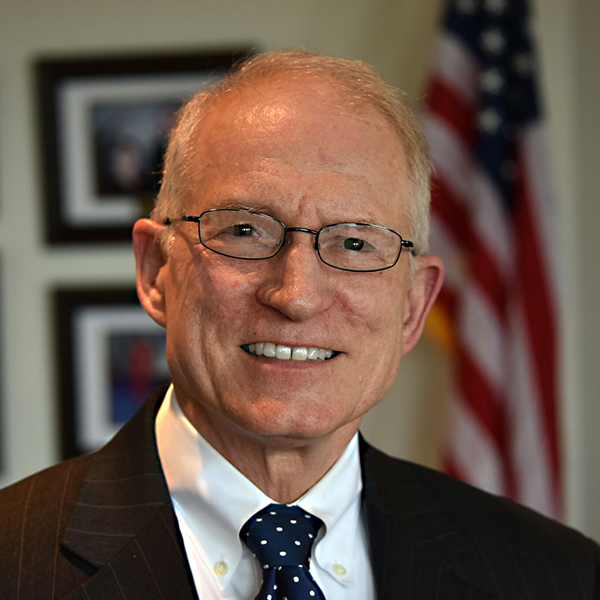 The Center for Law, Engagement, And Politics (LEAP) is hosting a presentation by Ambassador Chase Untermeyer on Feb. 27 at 2:30 p.m. Untermeyer will engage with students on topics such as diplomacy, homeland security, careers in government and professional networking.
"Ambassador Untermeyer has had an impressive career," LEAP Director Mike Yawn said. "This is a great opportunity for students to learn from someone who has served at the highest levels of government and international affairs."
Untermeyer has worked in the media, serving as a political reporter for the Houston Chronicle and as director of Voice of America. He has served as executive assistant for the County Judge of Harris County, state representative from 1976-1980, chairman of the Texas State Board of Education, assistant secretary of the Navy and as director of Presidential Personnel for President George H. W. Bush.
Most recently at the international level, Untermeyer served as Ambassador to Qatar, and he is currently the chairman of the Qatar-America Institute, which promotes relations between the US and Qatar, particularly in the areas of education, energy and security.
"This is a great opportunity for students," LEAP Ambassador President Victoria McClendon-Leggett said. "Ambassador Untermeyer is a wealth of information and students will be able to ask questions and even engage in role-playing. It's a must-do for students interested in careers in journalism, government, politics, diplomacy or international business."
A journalist and an academic, Untermeyer has authored three volumes analyzing the Reagan-Bush administration and era. In addition, he penned the book entitled, "How Important People Act: Behaving Yourself in Public." Targeted to college-aged young adults, this slim volume is packed with nuggets of information to aid university graduates in beginning their professional journey in life.
To reserve your spot for this unique educational event, please register by emailing mike.yawn@shsu.edu. There is no charge to attend this event.
- END -
This page maintained by SHSU's Communications Office:
Associate Director, Communications: Emily Binetti
Telephone:936.294.4406
Communications Manager: Vacant
Telephone: 936.294.1837
Communications Writer: Campbell Atkins
Telephone: 936.294.2638
Thomason Building: Suite 102
Please send comments, corrections, news tips to Today@Sam.edu