Hoyt Honored With Prestigious President's Award
May 7, 2019
SHSU Media Contact: Wes Hamilton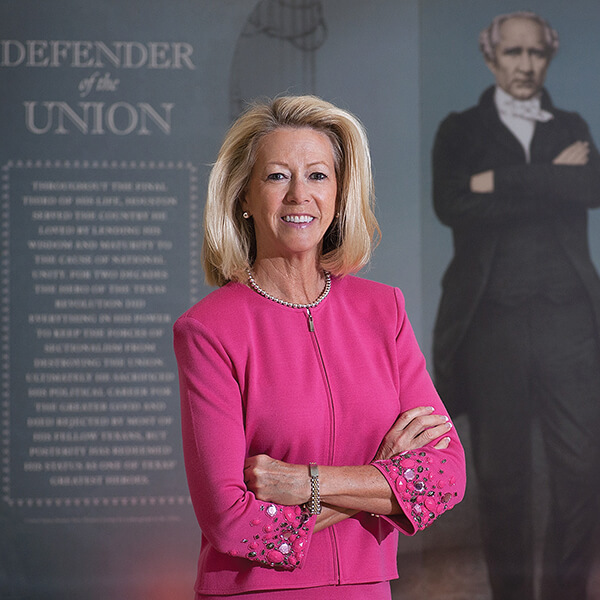 Sam Houston State University President Dana Hoyt has been recognized with the 2019 NASPA President's Award for Region III. The honor distinguishes the most active and engaging university president in the region who advanced the quality of student life on campus by supporting student affairs staff and programs.
In June, NASPA, the largest student affairs organization in the world, will host their symposium in Washington D.C. where Hoyt will be honored.
"I hope this recognition helps to shed light on the importance of student affairs in higher education," Hoyt said. "Through a variety of services and initiatives, SHSU's Division of Student Affairs has seen great success in developing students outside of the classroom as part of a complete collegiate experience."
According to Brian McCall, chancellor of the Texas State University System, Hoyt's always active leadership is what makes her stand out to those at SHSU and beyond.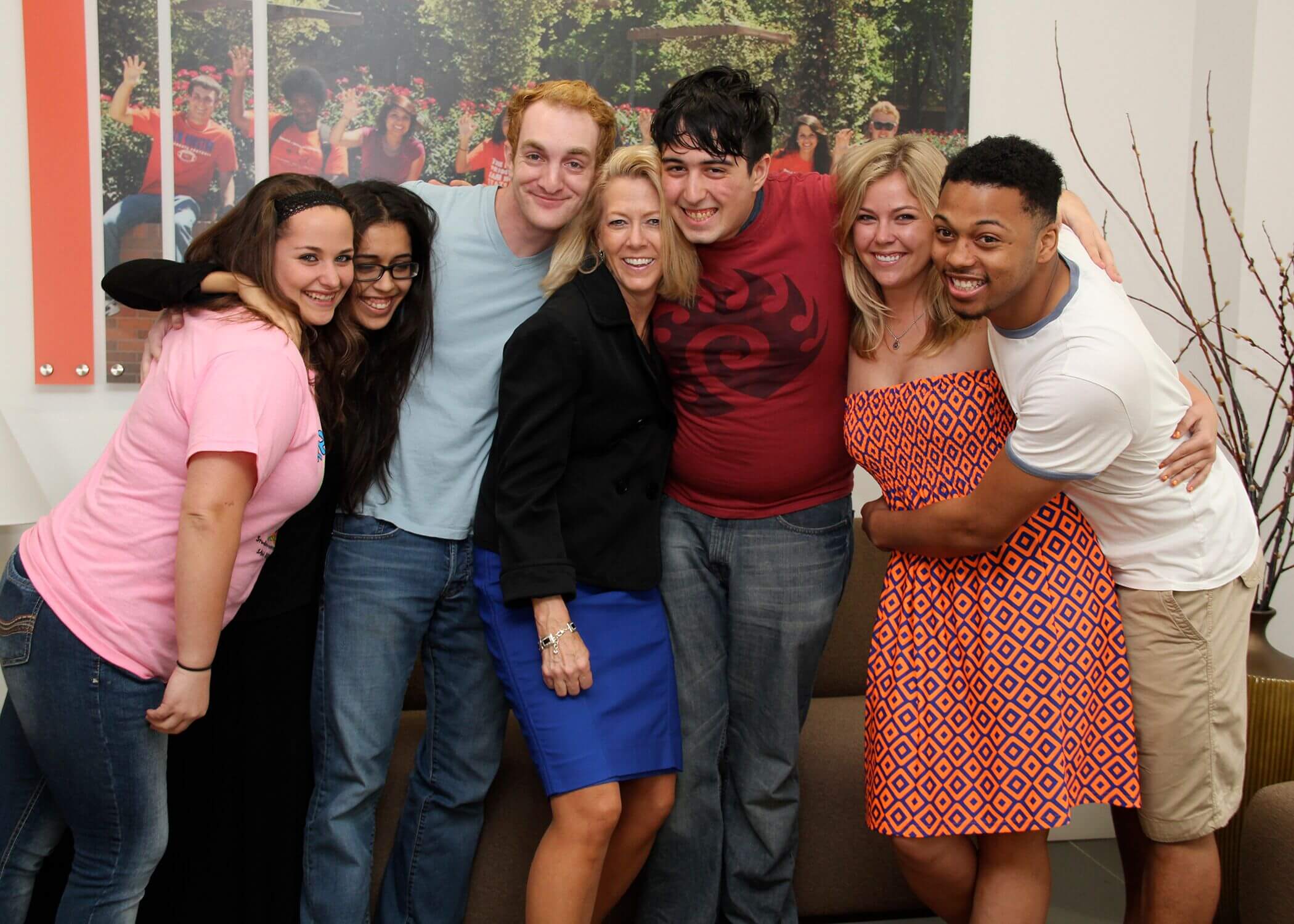 "Whether it's testifying before state appropriations committees, speaking to alumni across the country or her numerous events and tasks on campus, Dr. Hoyt is a constant champion for the more than 22,000 students enrolled at Sam Houston State," McCall said.
In recent years under Hoyt's leadership, SHSU has seen tremendous growth in student support facilities. The university opened a new health and counseling facility, a 700-bed residential based learning community, a new dining facility, and a new 80,000 square foot addition to the student center as well as $17 million worth of renovations to the existing facility. SHSU is currently in the planning phases of a 650-bed residence hall as well. All of this construction represents a $247 million commitment to students.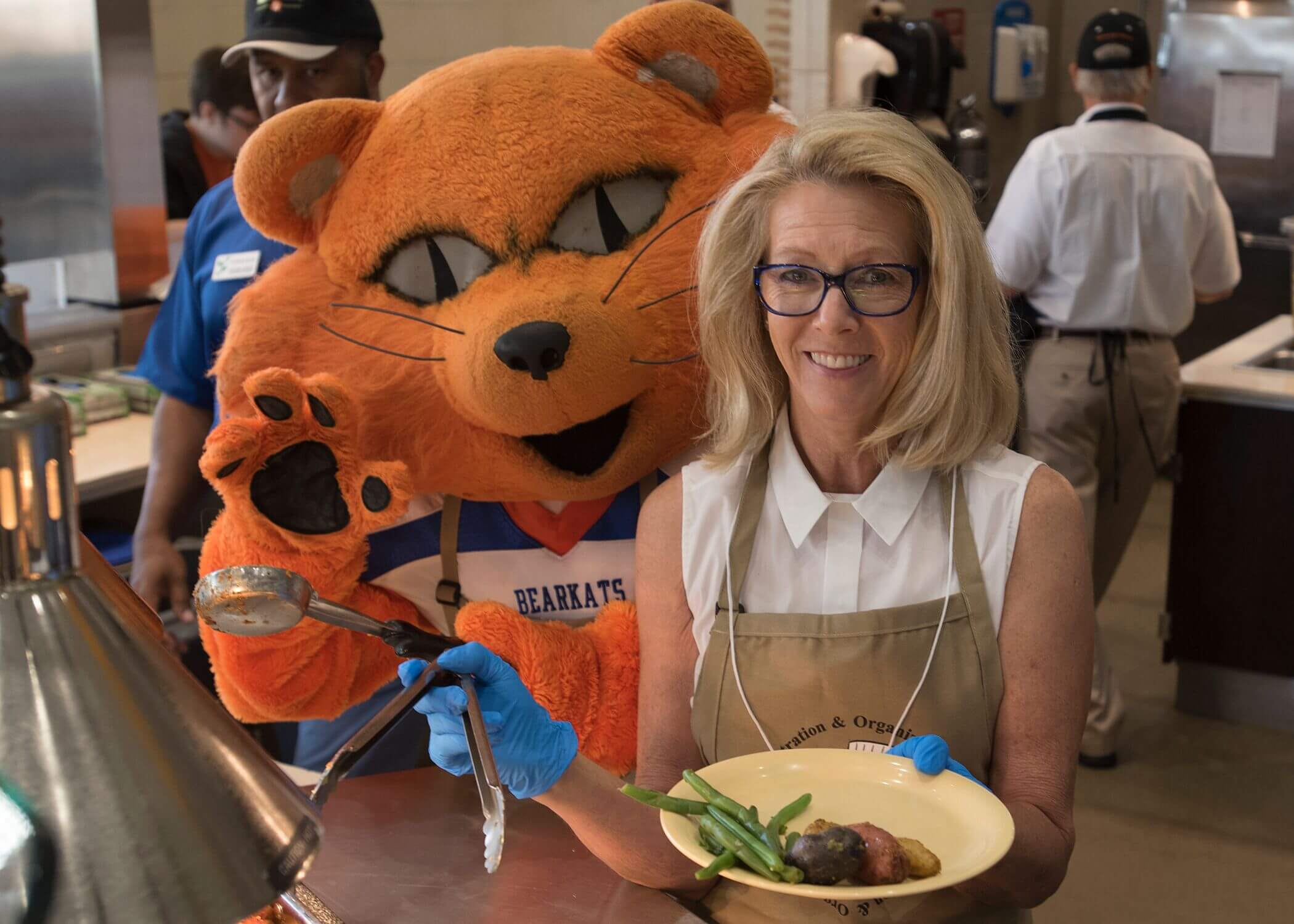 "She is a service-oriented leader who has always demonstrated a sincere desire to advance the quality of her students' lives and education," U.S. Representative Kevin Brady said. "Her commitment to bettering SHSU and the Huntsville community is unparalleled."
With 15,000 members, NASPA is a nationwide organization for student affairs administrators in higher education. Winning the award regionally qualifies Hoyt for the national president's award at the national conference in Austin in March of 2020.
"Student Affairs is such an important piece of the quilt that is higher education," said Brandon Cooper, director of Student Activities. "While academics is fundamental to obtaining a degree, it is also the experience we provide students outside of the classroom, which prepares them for their future careers. We are both honored and grateful to have a steward of this philosophy and of our core university community values and principles as our president."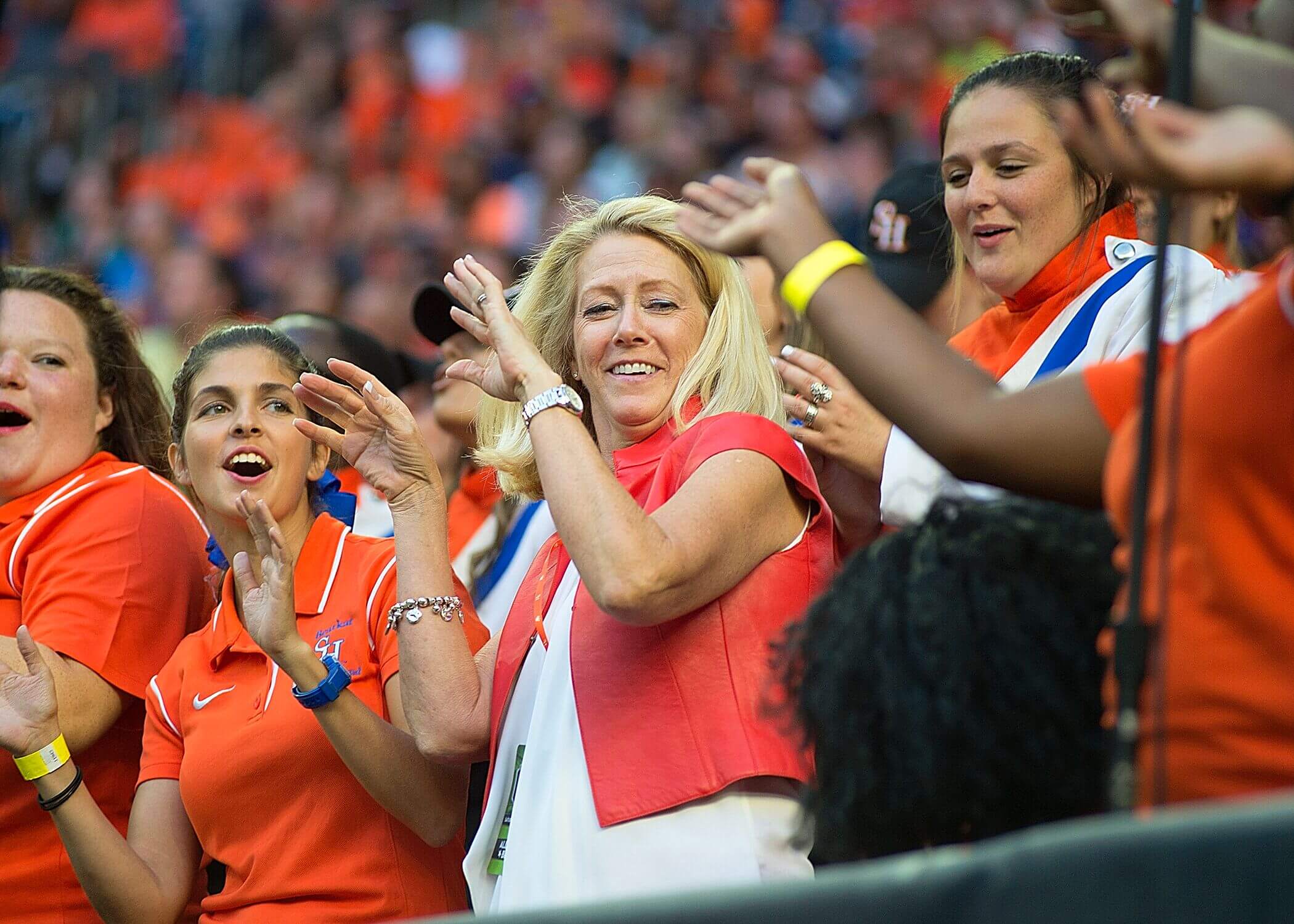 On any given day across campus, you will find Hoyt participating in any number of activities like, painting a wall as part of an organization's service project, participating in a 5K run, working out with the dance team, or switching places for the day with a student during the always-popular "Sam Switch" tradition.
"She is without a doubt the most active and engaged president I have ever met," said Frank Parker, vice president for Student Affairs. "She is always on the frontline with us and it gives us a feeling of support and pride in what we are doing."
- END -
This page maintained by SHSU's Communications Office:
Associate Director, Communications: Emily Binetti
Telephone:936.294.4406
Communications Manager: Vacant
Telephone: 936.294.1837
Communications Writer: Campbell Atkins
Telephone: 936.294.2638
Thomason Building: Suite 102
Please send comments, corrections, news tips to Today@Sam.edu