Building Future Community Leaders
May 8, 2019
SHSU Media Contact: Emily Binetti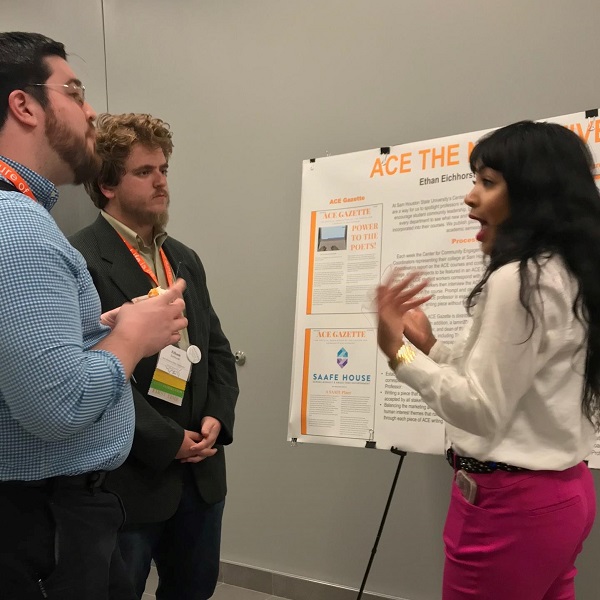 Participants from 13 states and over 50 colleges and universities gathered at Sam Houston State University to engage on the topic of building future community leaders at the 2019 Gulf-South Summit conference. The spring event, hosted by SHSU's Center for Community Engagement, brought more than 300 educators, administrators and staff from around the nation and marked the first time the annual event was hosted in Texas.
The mission of Gulf-South Summit is to bring together students, leaders in education, faculty, and community partners to share best practices and research that focuses on community engagement in higher education, according to Joyce McCauley, executive director of the center.
"Leaders in higher education believe that colleges and universities should not only provide quality educational programs, but should teach students to be engaged citizens. Today this is more important than ever," McCauley said.
To kick-start the event, selected guest speakers from diverse cultural backgrounds took to the ballroom stage to share their experiences and calls to action with students and higher education professionals.
"Our keynote speakers included four inspiring young community leaders," said Lee Miller, director of the center and conference chair. "Each of these speakers presented a 'think globally, act locally' spirit each of them connected their inspiring stories to research and practice in the field of service-learning and civic engagement."
As participants convened over three days, they focused on sharing information about campus-community partnerships, engagement projects, service-learning courses and applied learning experiences.
Workshops covering an array of topics were offered in breakout sessions with members of SHSU's campus community involved in leading several of the presentations.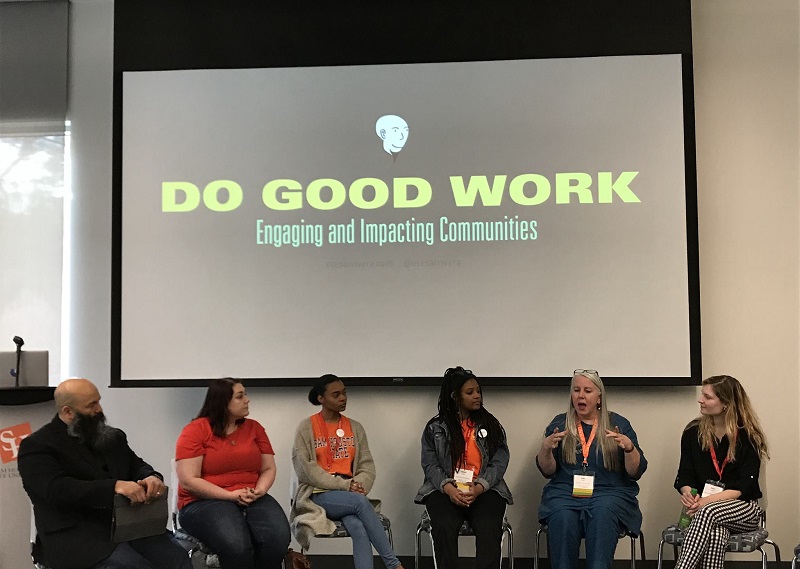 Cesar Rivera and Edie Wells in the Department of Art along with some of their students hosted a panel conversation on designer collaborations with nonprofit organizations.
From the Department of English, Ching-In Chen's workshop explored the use of improvisation to help students collectively re-imagine today's challenges as engaged leaders.
Community engagement as active learning was the focus of Zachary Doleshal's presentation from the Department of History, offering an overview of the most recent literature on the topic and considerations for transforming community engagement through active learning techniques.
The conference concluded with a compelling keynote address from Phillip Lyons, dean of the College of Criminal Justice. He described the many ways the community policing approach to law enforcement strengthens communities.
Demonstrating one of the ways SHSU's Center for Community Engagement collaborates with the community, SHSU students worked together with Huntsville High School students to prepare for the conference. Through an ongoing partnership with Huntsville I.S.D., SHSU agricultural students led over 15 high school students through a floral design seminar to build centerpieces for the conference. The high school students also toured the campus and learned about college life from SHSU's Agricultural Ambassadors.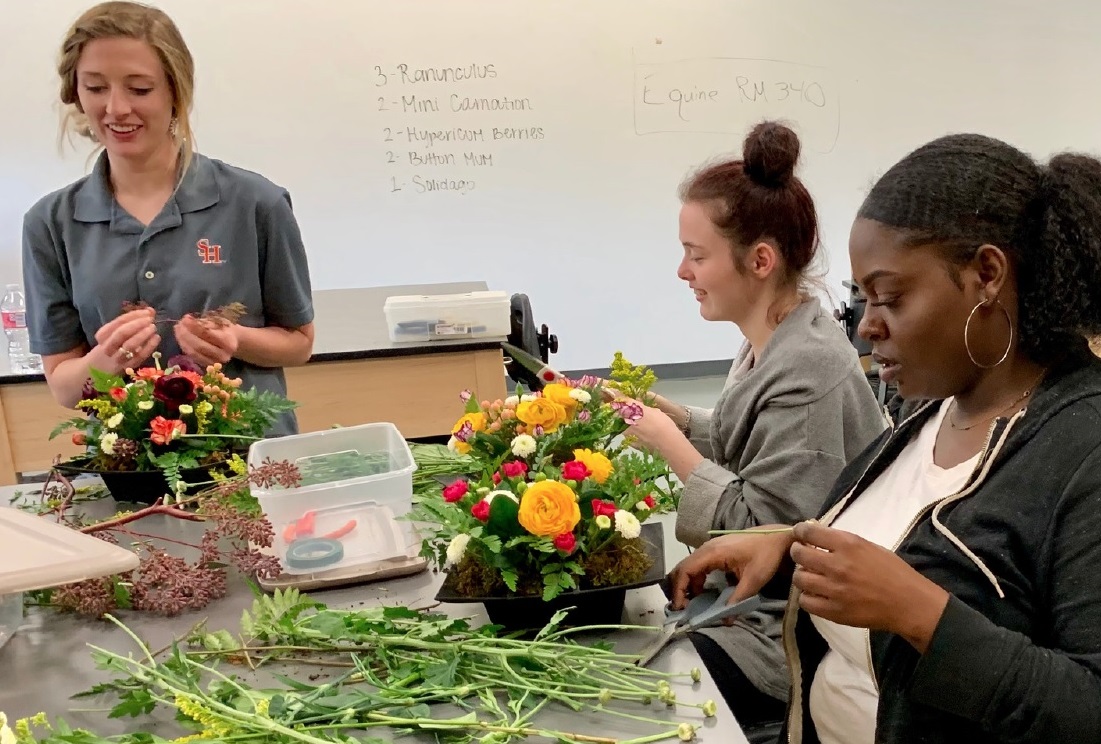 "This project is just one example of how we are creating mutually-beneficial partnerships that exchange knowledge and resources," Miller said. "At SHSU, shaping the next generation of community leaders is what we do and who we are."
- END -
This page maintained by SHSU's Communications Office:
Director of Content Communications: Emily Binetti
Communications Manager: Mikah Boyd
Telephone: 936.294.1837
Communications Specialist: Campbell Atkins
Telephone: 936.294.2638
Please send comments, corrections, news tips to Today@Sam.edu