Investing In Education
Nov. 11, 2019
SHSU Media Contact: Hannah Haney
Melissa Alvarez Downing, MD '00 from Sam Houston State University on Vimeo.
Students that make the decision to earn an education are making an investment in their future selves. Dr. Melissa Alvarez-Downing chose to invest in science and sports during her time at Sam Houston State University, bringing her 'A-game' in both.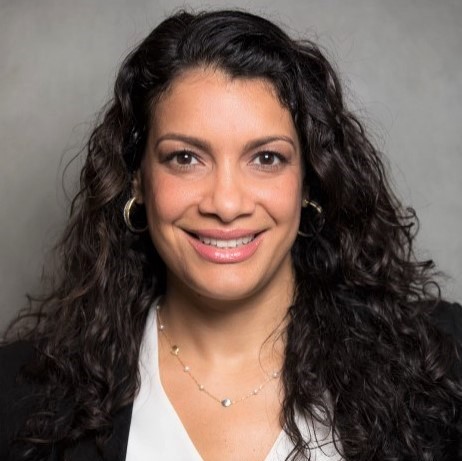 Dr. Alvarez-Downing took classes through the Elliott T. Bowers Honors College, was an Orange Key, ran cross country and track for all four years and graduated Magna Cum Laude with honors in 2000. As a result of her dedication, she was rewarded with both academic and athletic scholarships. Each gift contributed to transforming her into the well-rounded professional she is today.
"I think when you do well in school and then you get something like an academic scholarship, it helps propel you and encourages you to continue because you have the opportunity to get more funding," Dr. Alvarez-Downing said.
She did not originally get a full scholarship, but received multiple smaller scholarships which ultimately covered her total tuition.
"It was great for affirmation and motivation that I could be both people and do things academically and athletically, while still being supported by the school," Dr. Alvarez-Downing said. "That support had a big impact on my career trajectory."
After graduating from SHSU with honors, Dr. Alvarez-Downing attended the prestigious Mount Sinai School of Medicine in New York City, and received Board Certification from the American Board of Surgery in 2011 and the American Board of Colon and Rectal Surgery in 2015.
Today, the mother of three is an Assistant Professor of Surgery at Rutgers New Jersey Medical School in Newark, New Jersey, specializing in colon and rectal surgery. One of the youngest surgeons in her field, she is truly a rising star according to her colleagues and credits Sam Houston State University professors for steering her trajectory.
She stays connected to her alma mater as a Life Member of the Alumni Association and provides support to the Department of Chemistry and the Elliot T. Bowers Honors College. In 2018, she was named by her alma mater as an Outstanding Young Alumni.
"I found that throughout all steps of my training, were it medical school, residency and even fellowship, that having someone you identify with, who encourages you, and reaches out and supports you is just so important. So, that's been an important part of my professional life - to give back that way."
- END -
This page maintained by SHSU's Communications Office:
Associate Director, Communications: Emily Binetti
Telephone: 936.294.1836; Fax: 936.294.1834
Communications Manager: Wes Hamilton
Telephone: 936.294.1837; FAX: 936.294.1834
Communications Writer: Hannah Haney
Telephone: 936.294.2638; FAX: 936.294.1834
Thomason Building: Suite 102
Please send comments, corrections, news tips to Today@Sam.edu
---