Bearkat Earns American Idol's Golden Ticket To Hollywood
March 13, 2019
SHSU Media Contact: Hannah Haney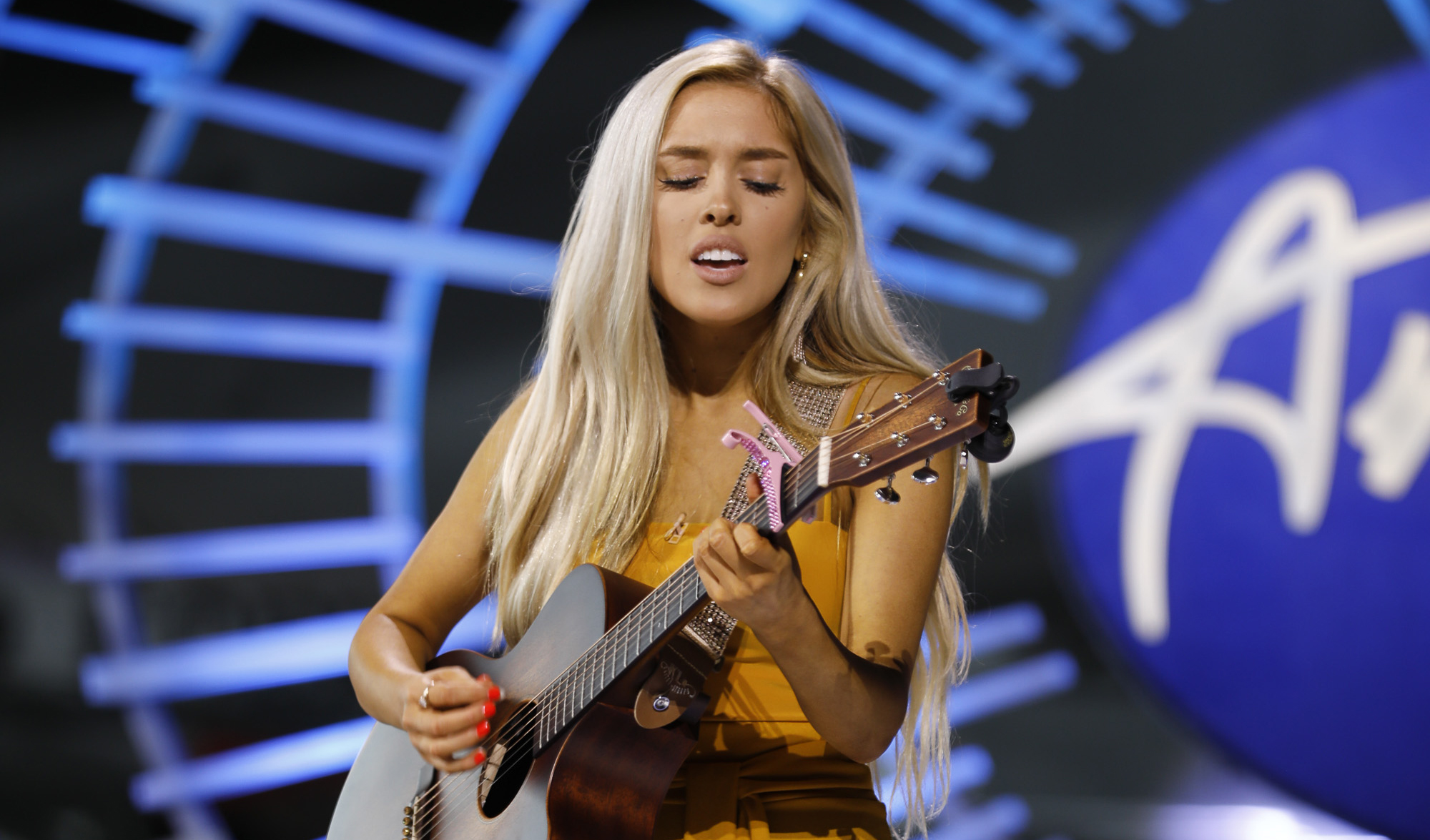 Sam Houston State University junior, Laci Kaye Booth, is on her way to Hollywood after her stunning performance of Merle Haggard's, "Mama Tried," impressed American Idol judges during the series' premier, Sunday, March 3.
Booth, a 23-year-old kinesiology and applied exercise science major from Livingston, TX, advanced to the next round of American Idol when she received a golden ticket from the judging panel of superstars, Luke Bryan, Lionel Richie and Katy Perry. Perry described Booth's audition as, "A diamond in the rough," while Bryan added, "You just slayed it."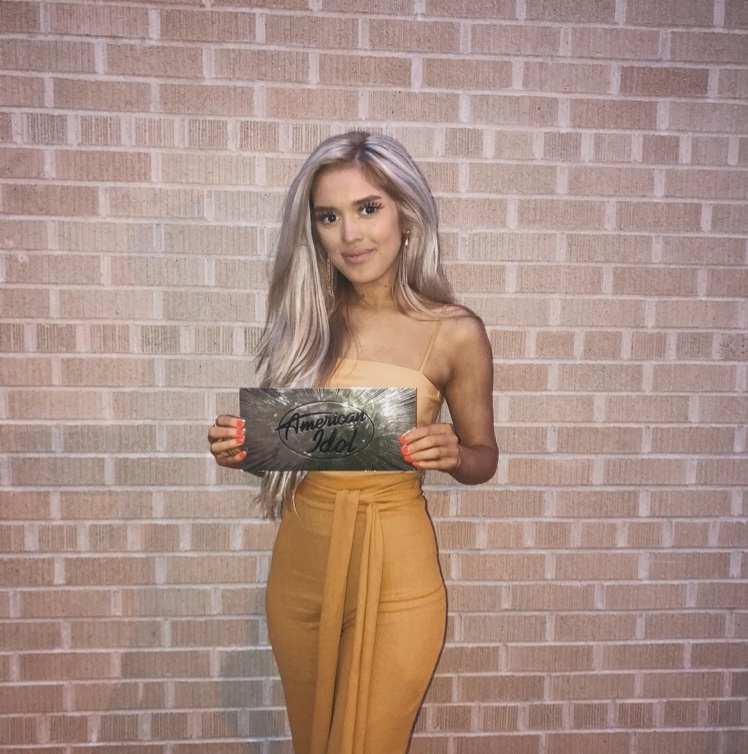 Booth's sound is inspired by country legends like Merle Haggard and Patsy Cline, to artists like Chris Stapleton, Nora Jones and her favorite, Stevie Nicks.
"Finding out I was going through to Hollywood was such a rush," Booth said. "It was a great feeling seeing my parents so proud of me, and I was so proud of myself for reaching this dream that I've had since I was a little girl."
Making music has been Booth's mission since she was seven years old.
"I've been singing ever since I could talk and since the age of seven I knew I wanted to be a successful musician," Booth said. "I knew in my heart that singing was what I was meant to do and American Idol was always a dream of mine."
Though singing on American Idol has been a life-long goal, the fear of rejection kept her from auditioning until last August, when a producer sent her a front-of-the-line wrist band to open call auditions.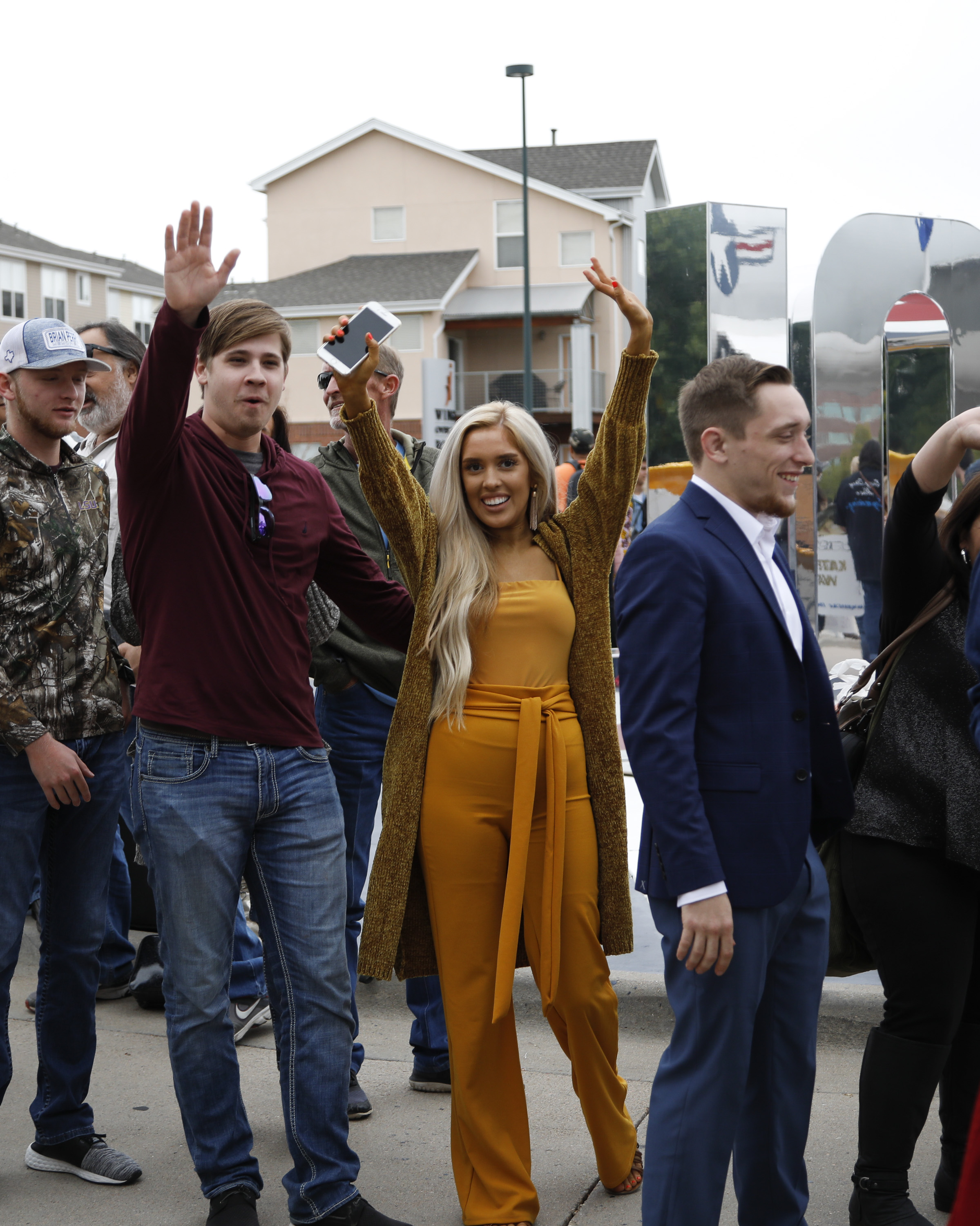 "I'm not going to lie, I questioned it," Booth said. "But the support of everyone around me helped me believe in myself."
Along with family support, Booth credits SHSU for helping her mentally prepare for her ultimate success.
"With every class passed, I learned self-discipline, time management, among many other things, but most importantly, I learned that if I put my mind to it, I could do it," Booth said. "I feel so blessed to have the support that I do."
These days, Booth has been traveling for American Idol, promoting her music, and is still getting used to being out of small-town, Texas.
"Whataburger is a whole lot better than In-N-Out," Booth said. "I'm definitely a homebody, but I'm enjoying it. Going out of my comfort zone is one thing that I've always struggled with, but I've been so thankful for this journey and for all of the great friendships that I've made."
Booth's hope is to spread love and kindness through her music, share her stories and blessings with the world, make an impact in the industry and overall, to be happy.
Her advice to other Bearkats pursuing their dreams - "Go with your heart, be kind, put in the work, believe in yourself and dream big."
Tune in to American Idol at 8/7c on Sunday and Monday evenings to cheer on Booth and to download her first single, "Don't Call Me" visit here.
(ABC/Josh Vertucci)

LACI KAYE BOOTH

© 2019 American Broadcasting Companies, Inc. All rights reserved.
- END -
This page maintained by SHSU's Communications Office:
Associate Director, Communications: Emily Binetti
Telephone:936.294.4406
Communications Manager: Vacant
Telephone: 936.294.1837
Communications Writer: Campbell Atkins
Telephone: 936.294.2638
Thomason Building: Suite 102
Please send comments, corrections, news tips to Today@Sam.edu