Texas Bankers Hall Of Fame Honors Five
March 12, 2018
SHSU Media Contact: Emily Binetti
The selection committee of the Texas Bankers Hall of Fame announced the selection of David S. Barnard, H. Gary Blankenship, David R. Brooks, the late Walter G. Hall, and Jill Sharp Vaughan as the 2018 Honorees. These prestigious Texas bankers will be inducted on April 26 at the Sixth Annual Texas Bankers Hall of Fame Gala held in the Lowman Student Center Ballroom of Sam Houston State University.
The Texas Bankers Hall of Fame, established by the Smith-Hutson Endowed Chair of Banking at SHSU, recognizes outstanding bankers who have made valuable contributions to the banking profession and pioneered the Texas banking industry. The Honorees have truly made their industry, communities and state better places.

David S. Barnard

David S. Barnard was raised on a farm outside Gatesville, Texas. He graduated from Gatesville High School and then attended Texas Tech University, where he received a BS in Agricultural Economics and an MBA in Finance. David is also a graduate of the Southwestern Graduate School of Banking at Southern Methodist University. He began his banking career in 1968 with First National Bank in Dallas in its executive training program.
In January 1971, David returned to his hometown to become Assistant Cashier for The National Bank of Gatesville. He rose quickly through the ranks and eventually became President of the Bank in 1982 and Chief Executive Officer in 1985. He retired from day-to-day duties in 2013 but continues to serve as Chairman.
Under David's leadership, the Bank grew from one location to one of the largest independent banks in Central Texas with six branches across four counties and 157 employees. Assets have grown from $48 million in 1982 to $619 million today.
During his career, David has served as a two-term Director for the Federal Reserve Bank of Dallas. He has also served as Director of the Texas Bankers Association, Director of the American Bankers Association Community Bankers Council, and Director of Kalyn Manufacturing Incorporated.
David has extended his efforts to his community, serving numerous civic organizations over the years in various capacities. These organizations include the Coryell County Chapter of the American Red Cross, the Gatesville Lions Club, the Gatesville Industrial Development Committee, the Gatesville Chamber of Commerce, the Fort Hood Chapter of the Association of the United States Army, the Heart of Texas Defense Alliance, and the Central Texas College Foundation. He is a deacon of White Mount Baptist Church.
In the 1970s, David was a leader of Our Land Our Lives, an organization formed in response to a proposed Fort Hood expansion of sixty thousand acres of private land in Coryell County. His passion for creating jobs in Central Texas drove his efforts to recruit businesses, and maintain a substantial Texas Department of Criminal Justice presence in Gatesville and revive and grow North Fort Hood training area near Gatesville.
David is the father of two daughters: Blayn, who lives in Dallas with her husband Ron Smith, and Blayr Barnard, who lives in Crawford with her husband Doug Landrum.
David is the proud grandfather of Mitchell, Hannah, Zach, Conor, Axton, Zander, Abigail, Paige and Claudia.
Gary Blankenship

Gary Blankenship has been Chairman and CEO of Greater Southwest Bancshares, Inc. and Bank of the West since chartering the bank in 1986 with his wife, Cynthia. He was previously employed as President and CEO of two other local banks and served several years in the corporate structure of other large Texas banking organizations as an officer and Director. Prior to his public banking career, he served for eight years with the Comptroller of the Currency as a National Bank Examiner based out of Denver, Colorado. He has served on the Texas Department of Banking Commissioner's Council, as a Trustee on the Independent Bankers Association of Texas Insurance Bond Trust, and as a Director of The Federal Home Loan Bank in Dallas, Texas. He also served on the board of several local organizations, including the Dallas Summer Musicals Executive Committee and as Chairman of Irving Intervention Center. At the present time, Mr. Blankenship serves as Chairman of the Board and as a Director of The Independent Bankers Bank (TIB), a two and a half billion asset bank that serves as a national community correspondent bankers bank. He also serves as Vice Chairman and Director of Adfitech, Inc., an Oklahoma based company that provides mortgage services for FNMA, Freddie Mac, and many banks in the United States.
Mr. Blankenship was the recipient of the prestigious "Chairman's Award" from the Independent Bankers Association of Texas, in recognition of his contributions to the association and the industry. In 2013, Mr. and Mrs. Blankenship were named recipients of the prestigious "D. E. Box Citizens of the Year Award" for Grapevine, Texas. Mr. Blankenship has been named in the top 500 "Most Powerful Business Leaders in Dallas-Fort Worth for 2016 and 2017.
Mr. Blankenship has made his mark in the banking industry in the Dallas-Fort Worth metroplex area by chartering Bank of the West in the midst of turmoil in 1986, which has been recognized as a top performing bank and a leading SBA lender. Mr. Blankenship continues to be active in the bank, particularly in strategic planning and M & A activities.
Gary and Cynthia have built a successful family owned and operated bank. Two of their daughters work in the bank and mortgage company. They have three daughters-Lisa, Bailey and Samantha and one granddaughter, Luna.
David R. Brooks

David R. Brooks is Chairman of the Board, President and CEO of Independent Bank Group. Mr. Brooks began his banking career with a large regional bank and has been active in community banking since he led the investor group that acquired a bank that later became Independent Bank in 1988. He believes community banks have a unique role in building healthy communities.
Independent Bank has grown tremendously over the course of his 30-year stewardship. Mr. Brooks has a strong understanding of the banking space, is a captivating communicator, and a caring and compassionate person. He has the leadership and ability to produce results while making an impact on the communities served through high-performance, purpose-driven banking.
Perhaps more importantly, Mr. Brooks understands that by leading with a courageous heart we can inspire others. He has fostered a corporate culture where employees are encouraged to follow their passions; to volunteer as part of the fabric of their communities.
Through the Community Grants Program, Independent Bank awards funding to local nonprofits serving low-to-moderate income individuals and families across their market areas. These grants are directed towards projects and programs that support Community Development, Education, and Health & Human Services in the communities where we all live and work. Since its inception in 2015, the Community Grants Program has awarded over $750,000 to more than 45 different organizations.
Mr. Brooks' ongoing efforts to assist in opening a Federally Qualified Health Clinic in McKinney finally took form in 2017. The Family Health Center at Virginia Parkway is now open and treating residents at its temporary location while plans to construct a permanent facility are underway. This is an example of Independent Bank's philosophy of helping bring resources together to help solve problems and build heathy communities.
His greatest passions, besides family and business, include service and education. He currently serves as Chairman of the Board of Directors of Capital Southwest Corporation. Mr. Brooks previously served
as Chairman of the Board of Trustees of Houston Baptist University,
the Chief Financial Officer at Baylor University,
the Chairman of the Board of Managers of Noel-Levitz, LLC (a national higher education consulting company),
President of the Board of Trustees of the McKinney Independent School District,
the McKinney City Council,
the McKinney Economic Development Corporation Board and
the McKinney Chamber of Commerce Board.
Mr. Brooks and his wife, Carolyn, have two children, Ryan and Reece. He is a 1980 graduate of Baylor University's Hankamer School of Business, and also holds a Master's of Business Administration degree from the university.
Walter G. Hall

Walter G Hall was born May 30, 1907 in the Heights area in Houston, Texas. The family moved to League City in 1911, moved back to Houston in 1915, and then returned to League City in 1919.
Walter attended Central High School in Houston, which is now Sam Houston High School, and graduated in 1924. He entered Rice University in 1924 riding the Interurban back and forth from League City daily.
On July 4, 1927, he married his childhood sweetheart, Helen Lewis.
Walter finished his BBA from Rice in 1928, and went to work for The Texas Company (which later became Texaco) and they moved to Westpoint, Texas.
On January 1, 1931, Walter and Helen moved back to League City, and Walter began to work at Citizens State Bank in League City. At that time, the bank had $60,000 in assets and $38,200 in deposits. Walter also started Hall's Insurance Agency in 1931.
In December of 1934, Citizens State Bank moved to Dickinson, Texas. It opened January 2, 1935.
In 1943, Walter purchased Citizens State Bank from the Sealy Hutchins family. He also purchased Alvin State Bank in 1953. Walter opened League City State Bank on March 15, 1956. He opened Webster State Bank on November 8, 1963. Walter bought control of Bay City Bank & Trust in 1966.
Walter continued to work until he passed away in 2000.
Jill Sharp Vaughan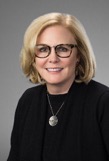 Jill Sharp Vaughan currently serves as Executive Vice President and Southwest Regional Credit Executive for Zions Bancorporation. In this role, she is responsible for Credit Risk Management and Special Assets Management of $18BN in regional loans that support CRE, Energy, C&I, and Specialty Lending Lines of Business. She is also the Senior Loan Approver for a three-state region: Texas, Arizona, and Nevada.
Upon receiving her Bachelor of Business Administration in Finance at Sam Houston State University (SHSU), Vaughan began her banking career in 1983 at InterFirst Bank where she participated in the Operations and Lending Management Training Program prior to becoming an Executive and Professional Lender.
From 1986 to 1996, she served as the Senior Lending Officer and later President of ProBank in The Woodlands while overseeing credit risk management and business development as the bank expanded its footprint within Montgomery County. When the bank sold to BBVA in 1996, Vaughan joined Klein Bank and Trust as a Relationship Manager with oversight of the Montgomery County Commercial lending market. In 2004, the bank merged with Amegy Bank of Texas where Vaughan served as Executive Vice President and Group Executive Director for Regional Commercial Lending prior to accepting her existing role in 2016.
Vaughan has been actively involved in various civic causes and community activities. She currently serves on the Smith-Hutson Endowed Chair of Banking Advisory Board and as Chair of the Advisory Board of the College of Business Administration for Sam Houston State University. She has previously served as President of The Montgomery County Community Foundation, Treasurer and Board Member of the North Houston Association, Chair of Conroe-Lake Conroe Chamber of Commerce, Chair of Montgomery County United Way, and Board Vice Chair of Lone Star College Foundation. Vaughan was a charter member and second President of the Rotary Club of Lake Conroe and is a Paul Harris Fellow.
Vaughan was an elected Trustee of the Montgomery Independent School District where she served for 14 years. She also served as Trustee of the Region 6 Education Service Center.
Vaughan was honored as an inaugural member of the SHSU College of Business Administration Hall of Honor in 2006. In 2017, Vaughan was selected as an Honoree as an Outstanding Women in Banking and Finance and was honored to receive the 2016 North Houston Association Compass Award for significant contribution to the North Houston Association's projects and programs.
Vaughan is a native Texan born in Madisonville and is proud to be a third generation Texas banker. Her father R. Datus Sharp, grandfather Datus Sharp and grandmother, Vera Sharp were active in the independent Texas Banking industry in Madisonville throughout their careers. She and her husband David are long-time residents of Montgomery and have a son Luke Datus Vaughan who graduated as an Aggie in 2017 and is currently attending Graduate School at Texas A&M University specializing in Commercial Banking.
- END -
This page maintained by SHSU's Communications Office:
Director of Content Communications: Emily Binetti
Communications Manager: Mikah Boyd
Telephone: 936.294.1837
Communications Specialist: Campbell Atkins
Telephone: 936.294.2638
Please send comments, corrections, news tips to Today@Sam.edu