Alumna Receives Texas Superintendent Of The Year Award and National Nomination
April 23, 2018
SHSU Media Contact: Emily Binetti
In its nearly 150 years of service to the world, education has played a center role in the existence of our university for its long history of preparing teachers to accomplish their aspirations and inspire future generations.
Sam Houston State University alumna and Lufkin ISD superintendent LaTonya Goffney is a prime example of how education can change lives.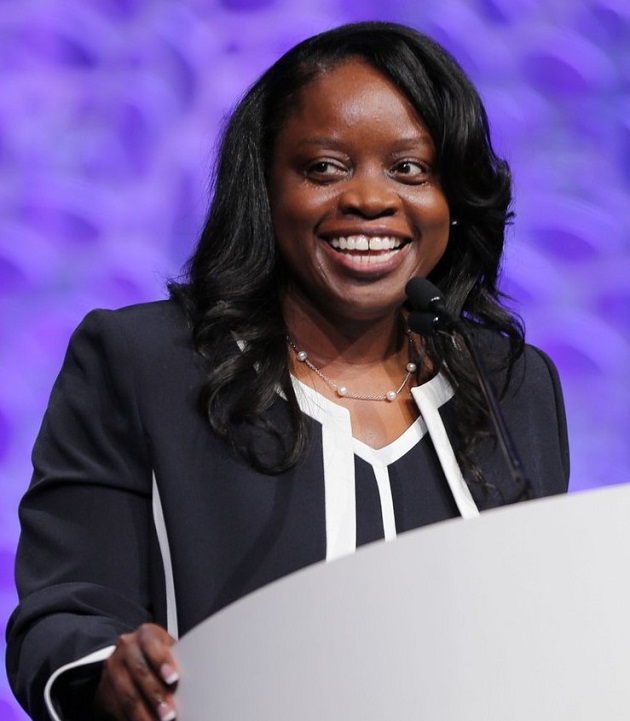 As the 2018 Texas nominee for National Superintendent of the Year and the Texas Association of School Boards' selected Superintendent of the Year, Goffney is known for putting into full force the motto, "Those who believe can achieve."
Holding her bachelor's, master's and doctoral degrees from Sam Houston State University College of Education, Goffney has served for six years as superintendent of Lufkin ISD, a school district of 8,200 students in east Texas.
Forming programs to recognize dedicated teachers in her district and creating an educators' professional academy to provide new teachers with a support system are just a few ways Goffney stands by her creed.
Her personal journey is also testament to the motto.
"My mother was 15 when she had me. I never knew my father and grew up in poverty with my grandmother," Goffney said. "The one thing to change my future was education. When you look at my past this shouldn't be my present, but because of education it is."
Earning her doctorate in educational leadership from SHSU in 2011, the College of Education recognized Goffney as the Distinguished Administrator of the Year in 2013. During the awards ceremony, Stacey L. Edmonson, dean of SHSU College of Education remarked on Goffney's extraordinary accomplishments despite the challenges she faced growing up.
"As a high-risk student, who was raised by her grandmother, LaTonya didn't have any sort of background of privilege. She worked her way up all on her own," Edmonson said. "It's unique and inspiring to see someone who came from that kind of difficult beginning and worked hard for every single thing she's received and has become so successful."
In October of 2017, the Texas Association of School Boards named Goffney the Texas Superintendent of the Year. Selected among five finalists, she was the first African-American woman to win the award in its 33 years of existence.
The impressive state recognition was followed by The Texas Association of School Administrators selecting Goffney as Texas' nominee for the 2018 American Association of School Administrators National Superintendent of the Year award.
Goffney has been active in the TASA's school transformation initiative and was a member of the association's Future-Ready Superintendents Leadership Institute — a group of 39 superintendents and senior-level district administrators in the early stages of their careers who came together in 2012 to understand, design and initiate innovative systemic changes in Texas public schools.
In addition to her membership in TASA, Goffney holds leadership positions in the Texas Association of Suburban/Midsize Schools, Texas Leadership Center and Texas Council of Women School Executives. She also represents Texas as a member of the AASA Governing Board.
A native of Coldspring, Texas, she began her career as a language arts teacher in Coldspring-Oakhurst ISD. Goffney served as an assistant principal, principal and superintendent in that district before her move to Lufkin.
During her tenure as superintendent, Goffney maintains a vital role in her school district's initiatives to engage the community, create a collaborative culture, improve literacy skills and commit to ensuring that all students make progress. Her goal is to continue to inspire other teachers to be able to make a difference in the lives of each student.
"I always tell our teachers and leaders that we are not responsible for how our students come to us, but we are responsible for how they leave us," she said. "I will never forget I told a friend once that I was going to be a teacher because it was teachers who had inspired me and exposed me to the real world. I've always wanted to be that difference maker for other kids."
- END -
This page maintained by SHSU's Communications Office:
Director of Content Communications: Emily Binetti
Communications Manager: Mikah Boyd
Telephone: 936.294.1837
Communications Specialist: Campbell Atkins
Telephone: 936.294.2638
Please send comments, corrections, news tips to Today@Sam.edu