Bearkat Service Break Offers Students A Chance To Serve Others
Nov. 6, 2018
SHSU Media Contact: Wes Hamilton
By Amanda Horn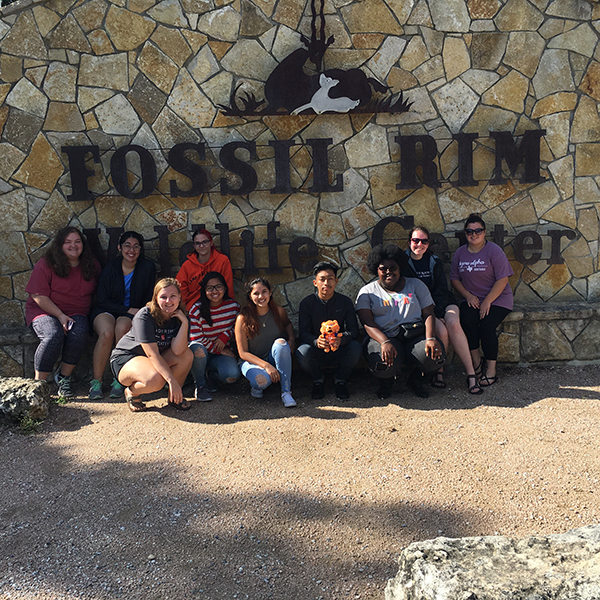 In life we may find ourselves seeking to do more. For those with a desire to be involved in the community and serve others, it may sometimes be hard to find a way to do just that.
Fortunately, for students at Sam Houston State University, there is an avenue to serve and be more interactive within the community thanks to a program in the Department of Leadership Initiatives, Bearkat Service Break.
"The goal is to place teams of students in communities to engage in service and experiential learning during weekends throughout the fall and spring semester, as well as during spring break," said Emily Snider, program specialist with Leadership Initiatives.
The program is open to all students with a current SHSU ID. Students not only receive community service hours for attending trips, but they also meet others around campus and the nation who have the same goals in mind.
"It is an easy way to give back and to make new friends," Snider said.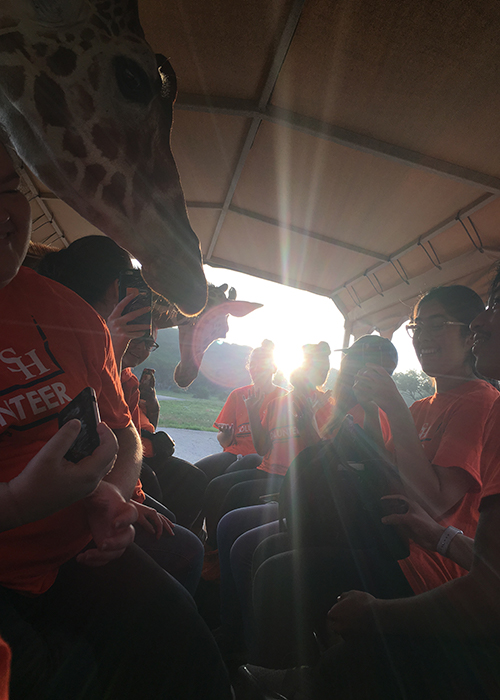 There are various trips that the BSB students partake in throughout the year. For example, at the beginning of the 2018 fall semester participants traveled to Fossil Rim Wildlife Center in Glen Rose, TX to learn more about environmental issues. Students who attended the trip were able to take a tour of the facility and spend the rest of the weekend volunteering at the center. While on this trip, Bearkats learned about the importance of wildlife conservation and how they can take that knowledge and incorporate it in their community back home.
Each trip deals with different social issues, depending on the organization and where it is located. Upcoming plans for BSB include a trip on Nov. 9-11, 2018 where the team will go to the Botanical Research Institute in Fort Worth, to focus on the social issue of the environment. Next, on Feb. 15-17, 2019 is a trip to the Houston Food Bank in Houston, followed by March 9-16, 2019 at the Habitat for Humanity in Fairfield, Alabama where the team will hone in on the social issue of housing and homelessness. A final trip is scheduled for April 5-7, 2019 and will focus on food and hunger, with a location yet to be determined.
"We are looking forward to these upcoming trips and what the future has in store for the BSB students," Snider said. "By being involved in the program, students are able to learn all about social issues happening in various places, while also giving back to their community in the process. It is a win-win situation and we are striving to help as many students as we can live out the University's motto, 'The measure of a Life is its Service.'"
The teams are exposed to complex social and cultural issues that aim to heighten social awareness, encourage life-long active citizenship and promote the advocacy of social change within communities.
The vision of BSB is for students to discover themselves while serving others," Snider said. "We want to take students from being only a member or a volunteer to being a conscientious and active citizen in their community."
- END -
This page maintained by SHSU's Communications Office:
Director of Content Communications: Emily Binetti
Communications Manager: Mikah Boyd
Telephone: 936.294.1837
Communications Specialist: Campbell Atkins
Telephone: 936.294.2638
Please send comments, corrections, news tips to Today@Sam.edu