Spring Welcome Week Beckons Bearkats Back
Jan. 12, 2018
SHSU Media Contact: Hannah Haney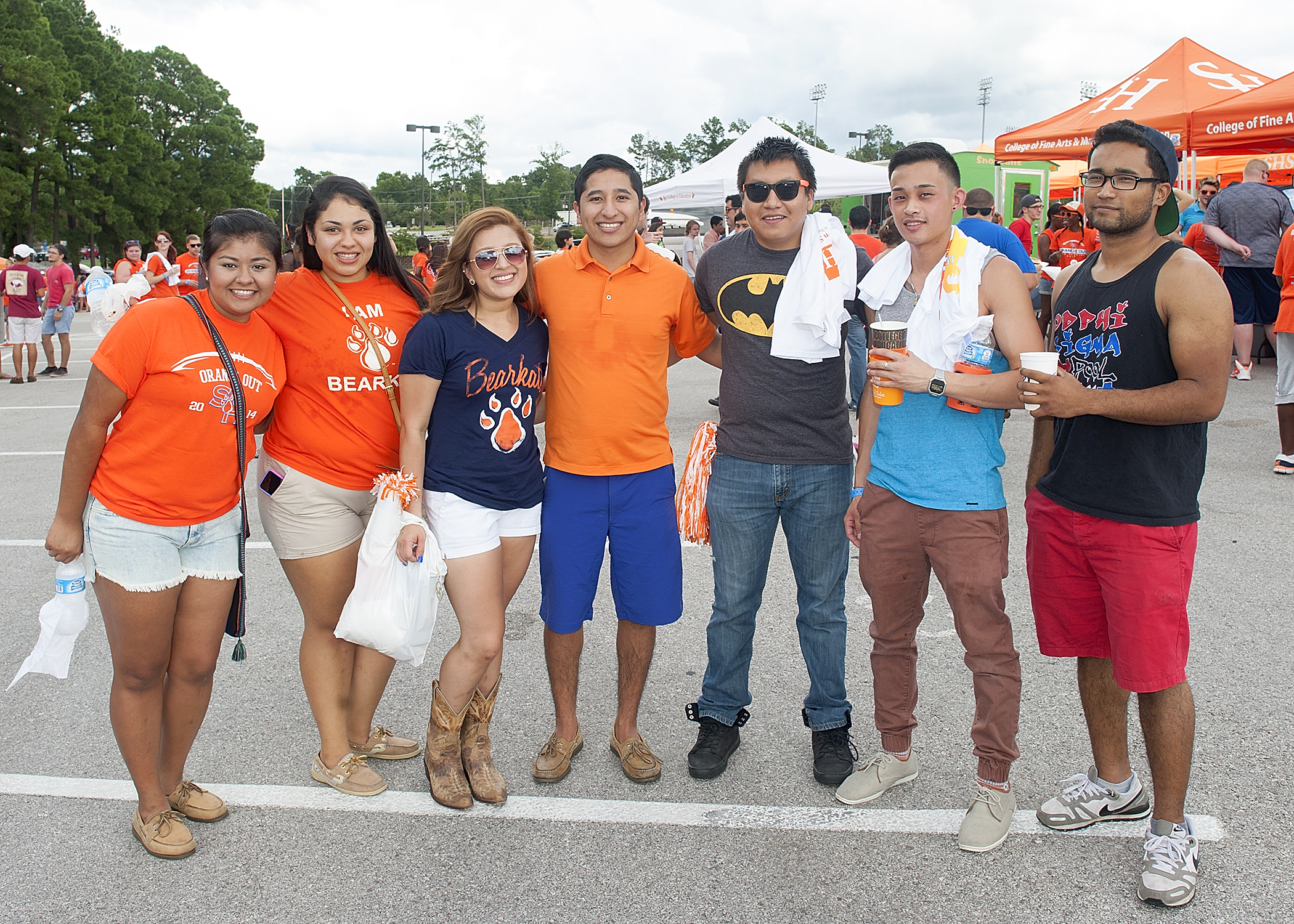 The Department of Student Activities will jump start the new year by welcoming students back to campus during Welcome Week: Spring Edition, Jan. 15–19.
While the Fall Welcome Week is an established Bearkat tradition, Spring Welcome Week was introduced in the spring of 2017 as a way for departments to introduce, or re-introduce, students to the activities or resources available to them throughout the semester. The vast array of performances, workshops and lectures provide a platform for students to mingle with peers and integrate themselves into the diverse culture and rich history of Sam Houston State University.
"The ultimate goal of welcome week has always been to build a sense of inclusion and belonging amongst all of our students to the university. We want everyone to engage with programs, events and organizations on campus, connect with their peers and foster Bearkat spirit," Steven Begnaud, Student Activities assistant director said.
Unlike years past, the first event of Welcome Week: Spring Edition, is a service project that will take place on Martin Luther King Jr. Day, Jan. 15. The MLK Day of Service is a nationwide event held by organizations across the country. At SHSU it is hosted by the campus organization Leadership Initiatives. It has been an annual service project since 2011 for the department and all students are welcome to participate. Over the years this event has increased in popularity because the early date allows many people the chance to meet and connect with other students before the start of the semester and it provides an opportunity to earn credit for community service hours before class schedules become too hectic. This year, the event will take place at the Huntsville SAAFE House from 8:30 a.m. to 1:30 p.m.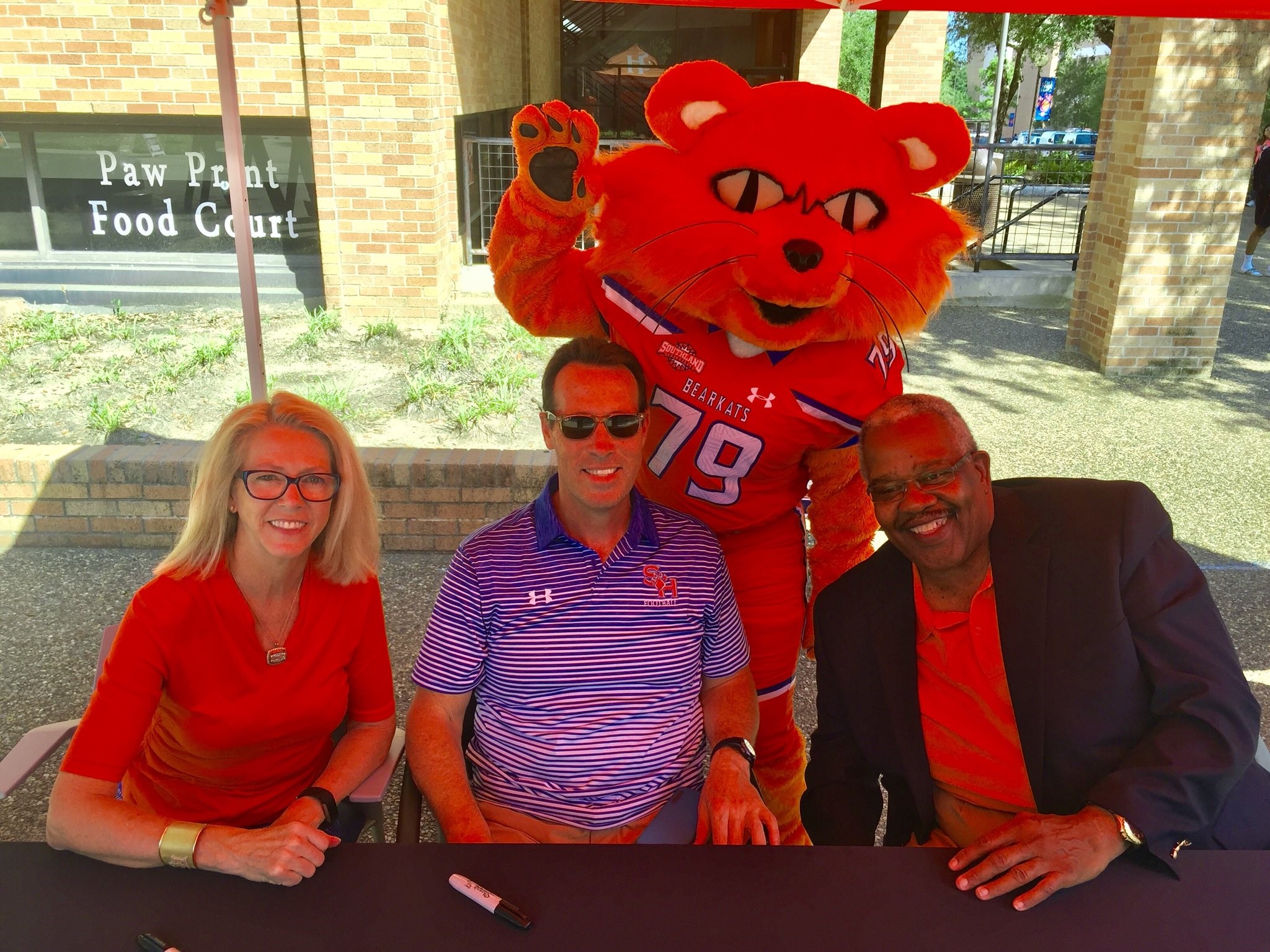 "The goal of this event is to complete a service project that directly benefits the Huntsville community while acting on Dr. Martin Luther King Jr.'s statement, 'Life's most persistent and urgent question is: 'What are you doing for others?' This is our way of recognizing the importance of Dr. Martin Luther King Jr. and making sure that his legacy lives on," Program Specialist Emily Snider said.
Tues. Jan.16, representatives from Student Legal and Mediation Services will provide a taco bar at noon for those interested in learning about the department or for individuals seeking advice or legal counsel from Attorney and Director of SLMS, Gene Roberts. To give the SLMS representatives a chance to connect with students on an individual basis, seating is limited to 20, and an RSVP is required. Students can RSVP by calling, emailing, messaging through social media, or visiting their office in the LSC, room 330.
Starting Jan. 17, at 8:30 a.m. on the first official day of classes, students are invited to have breakfast courtesy of the Program Council. They will provide cinnamon rolls, assorted donuts, seasonal fruits and coffee in the LSC Mall area.
Later that day, the LSC Mall area will host freestyle rapping comedians, Free Daps at 11:30 a.m. The performance group will use hip-hop to create a one-of-a-kind musical comedy show unique to their audience which encourages candid student interaction.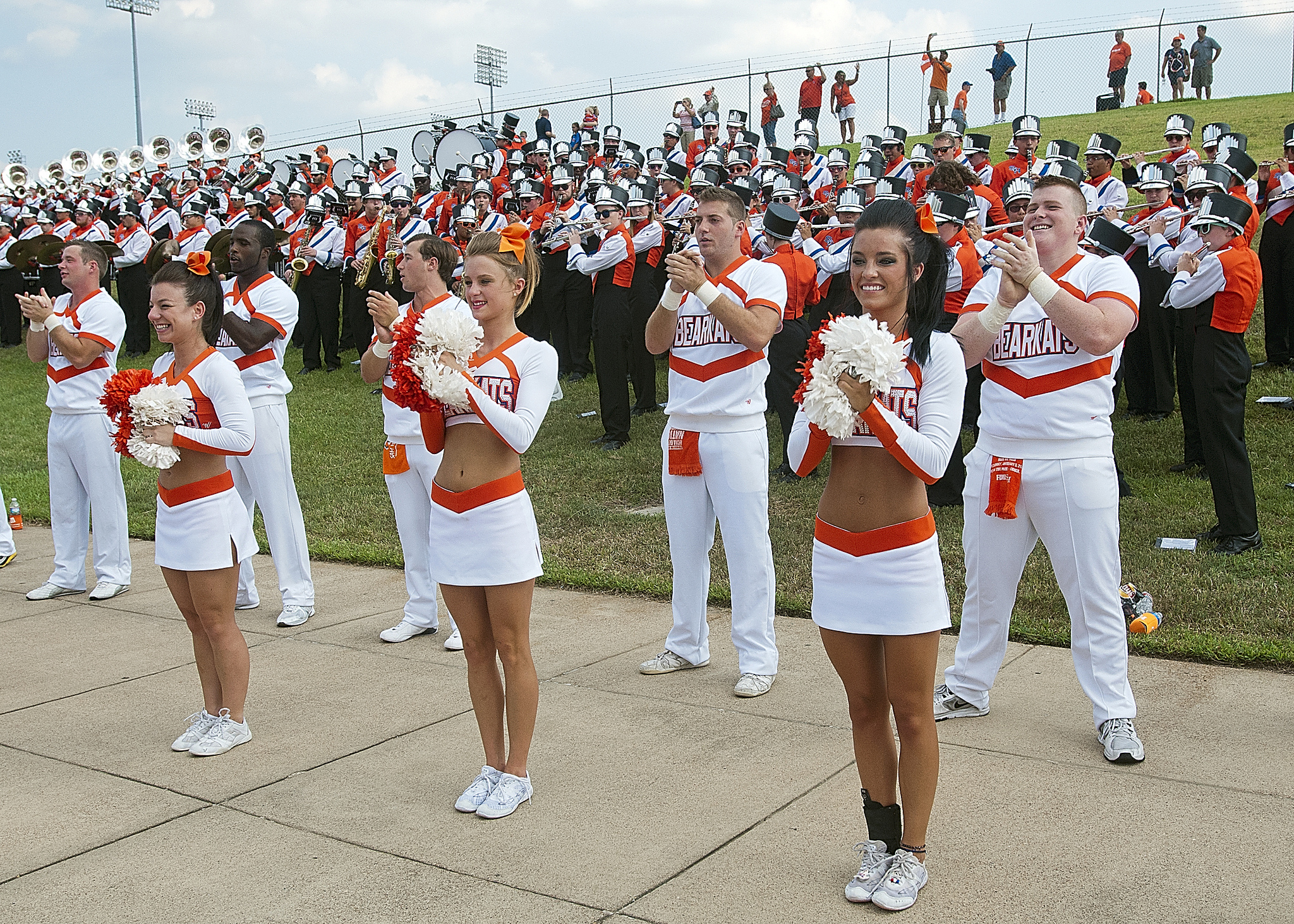 Also in the week, students will have two opportunities to attend intramural interest meetings, taking place Wed. and Thurs. at 5 p.m. in the Health and Kinesiology Center, room 104. These meetings are targeted at students who would like to be considered for hire. Outstanding candidates will be chosen from attendees to officiate intramural sports for pay.
Included with the many opportunities to learn about the school, students are also encouraged to expand their way of thinking by attending various lectures throughout the week. There will be a workshop on relationships and money Jan. 17 at 6 p.m. in the Student Affairs Annex. The workshop will explore different takes on Valentine's Day. Then, on Jan. 18 at 6 p.m. in the LSC room 304, participants will analyze the iconic "I Have a Dream" speech and apply it to their journey and experience at SHSU in engaging with campus diversity.
Jan. 19, after a week of festivities students will be able to show off their newly acquired or restored school pride on Bearkat Spirit Friday.
A favorite SHSU tradition, the Bearkat Chili Cook-Off, will take place on Wed. Jan. 24, at 5 p.m. this year. Students can enjoy free samples of chili with a valid Bearkat OneCard and help determine the top three places. First place will walk away with $500, second place, $250 and third place, $100. Registration for the event is open until 5 p.m. Tues. Jan. 23.
For more information on any of the Welcome Week 2018 events, visit shsu.edu/studentactivities
- END -
This page maintained by SHSU's Communications Office:
Director of Content Communications: Emily Binetti
Communications Manager: Mikah Boyd
Telephone: 936.294.1837
Communications Specialist: Campbell Atkins
Telephone: 936.294.2638
Please send comments, corrections, news tips to Today@Sam.edu