Internship Offers A Rather Big Opportunity
Sept. 21, 2018
SHSU Media Contact: Wes Hamilton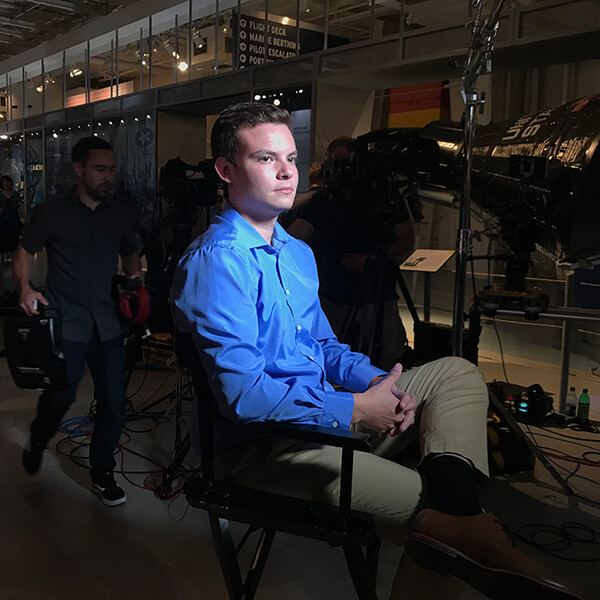 Each year, Sam Houston State University sends one deserving student to New York City for a coveted summer internship with alumnus Dan Rather. To be considered for the highly sought-after position, mass communication students must be classified as a junior or senior, maintain a certain GPA and write an essay to the selection committee.
After essays were collected and extensive interviews conducted by the selection committee, senior Ryan Reynolds was chosen as this year's representative to head to the big apple. As the former editor-in-chief of the Houstonian, Reynolds has plenty of credentials to fill up his resume. When he received the news he was accepted it was hard to hold back his excitement.
"I'm not going to lie, I had tears in my eyes when I found out I got the internship," Reynolds said.
Reynolds arrived in New York on June 4, and spent the next nine weeks working for News and Guts Media.
According to the latest census data, New York City has about 8.5 million more people in its city limits than the city of Huntsville. Reynolds says it was quite a culture shock when he first arrived, but seeing high profile journalists in their work environment was worth the trip.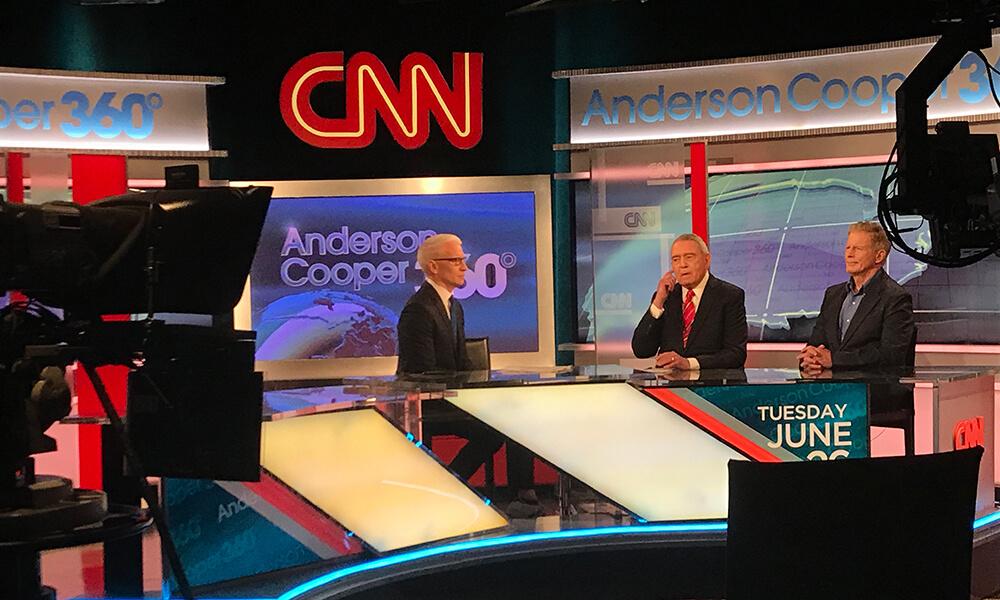 "It was definitely an honor representing Sam Houston State University over 1600 miles away in a city that is much different than Huntsville," Reynolds said. "The big moment of feeling like I have made it somewhere important was when Mr. Rather asked me to go with him to one of his TV appearances. That afternoon it was with CNN and Anderson Cooper as well as Don Lemon. Being able to see the sets, the crew and working journalists in action was surreal for me. It was amazing."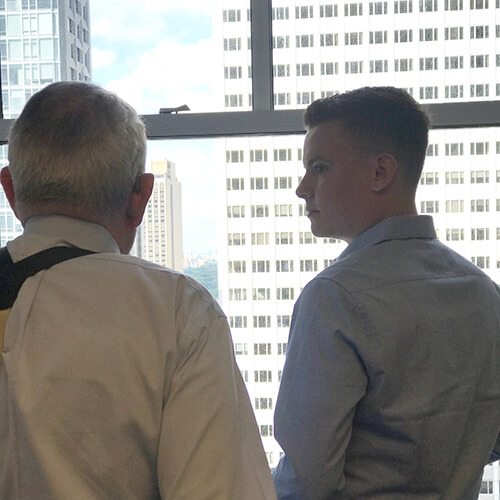 Rather has provided the internship to SHSU students since 1998, and previous summer interns have gone on to pursue careers across the communications spectrum and beyond. One former intern didn't have to look far when applying for jobs after graduation. Angela Theis, the Dan Rather Internship representative in 2016, now works full time for News and Guts Media. Theis enjoys seeing Bearkats visit their New York offices each year.
"I take great responsibility in helping to guide the SHSU interns," Theis said. "They are a reflection and representation of my alma mater and myself, so I find it imperative that they receive the tools to succeed here and beyond. Ryan amazed me with his reliability and research skills."
Theis explained that Rather wants students from SHSU to know that they can make it in his industry if they come prepared to work.
"In this office, work ethic, adaptability and ability to take initiative are crucial to your success," Theis said. "This internship is Mr. Rather's baby, and he takes immense pride in mentoring young journalists."
Reynolds, now back on campus for his senior year, is refreshed and ready for new opportunities including a podcast he hosts for Gobearkats.com called Chasing the Cup.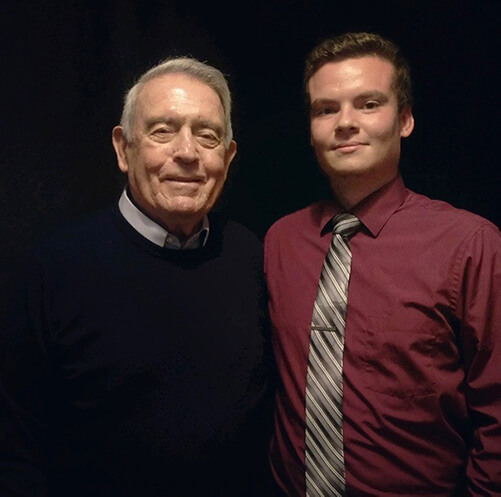 Although being in the middle of the action in America's largest city was not exactly how he saw his relaxing last summer of college playing out, he's proud of the work he accomplished.
"We had a summer vacation planned to Vegas for a wedding, but those travel plans changed pretty quickly and I would do it again in a heartbeat," Reynolds said. "I got to meet plenty of important people and make connections. I was able to do a ton of different things in the multi-platform world we now live in."
This year, students who missed out on being selected as an intern for Rather will have another opportunity to meet the distinguished journalist. Rather's book was recently chosen from a campus committee as the Common Reader, and he will serve as the keynote guest speaker for the Common Reader Program finale event on Oct. 11.
- END -
This page maintained by SHSU's Communications Office:
Director of Content Communications: Emily Binetti
Communications Manager: Mikah Boyd
Telephone: 936.294.1837
Communications Specialist: Campbell Atkins
Telephone: 936.294.2638
Please send comments, corrections, news tips to Today@Sam.edu