Workshop Nurtures New Generation Of Dance Writers
June 21, 2018
SHSU Media Contact: Hannah Haney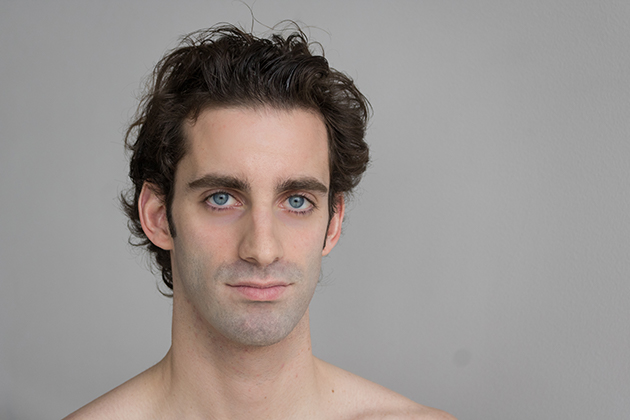 Story by Bri Smith
Dance student at Sam Houston State University, Luke Smith, has been selected as one of eight individuals to participate in the American College Dance Association's first writer's workshop for the Institute of Dance Journalism and Advocacy. This workshop will be used to bring in a new generation of expert dance writers who can build excitement, motivate people into theaters and evaluate the art.
"Participants of the institute will not only learn critical thinking and writing, they will also gain an understanding of a variety of communication modes, positioning them to be ideal writers and advocates for dance in the future," said Diane DeFries, executive director of ACDA.
"It was an honor to represent Sam Houston State University at the 2018 Institute for Dance Journalism and Advocacy at the National College Dance Festival in Washington, D.C." Smith said. "Learning how to refine my skills as a writer and to broaden my knowledge of the collegiate dance world was highly fruitful, and I am so grateful for the opportunity to be in the presence of other students, faculty and professionals who see the value in dance and who are passionate about sharing it with others through performance, choreography and text."
Smith's essay that was submitted for the workshop, "Peeping [at] Thom" covers the dancing of Thom Yorke, the singer and songwriter of the band Radiohead. The video, "Lotus Flower" choreographed by Wayne McGregor was the focus of his writing.
"Watching Thom Yorke dance is akin to reading his diary," Smith said. "While his modus operandi of choice is expression through lyrics, he nevertheless has remarkable facility and moves in a way that is both highly individualistic and immediately relatable."
IDJA is modeled after the successful Institute for Theater Journalism and Advocacy, run by Mark Charney at the Kennedy Center American College Theater Festival. The pilot project of the institute took place in the beginning of June during the National College Dance Festival at the Kennedy Center in Washington, DC.
This new proposal by the ACDA is a great opportunity for students such as Smith with hopes to nurture a new generation of writers to help recognize and boost achievement in crucial areas of dance education that is often overlooked.
- END -
This page maintained by SHSU's Communications Office:
Associate Director, Communications: Emily Binetti
Telephone:936.294.4406
Communications Manager: Mikah Boyd
Telephone: 936.294.1837
Communications Writer: Campbell Atkins
Telephone: 936.294.2638
Thomason Building: Suite 102
Please send comments, corrections, news tips to Today@Sam.edu