LEAP Hosts Ice Cream Social
Jan. 18, 2018
SHSU Media Contact: Emily Binetti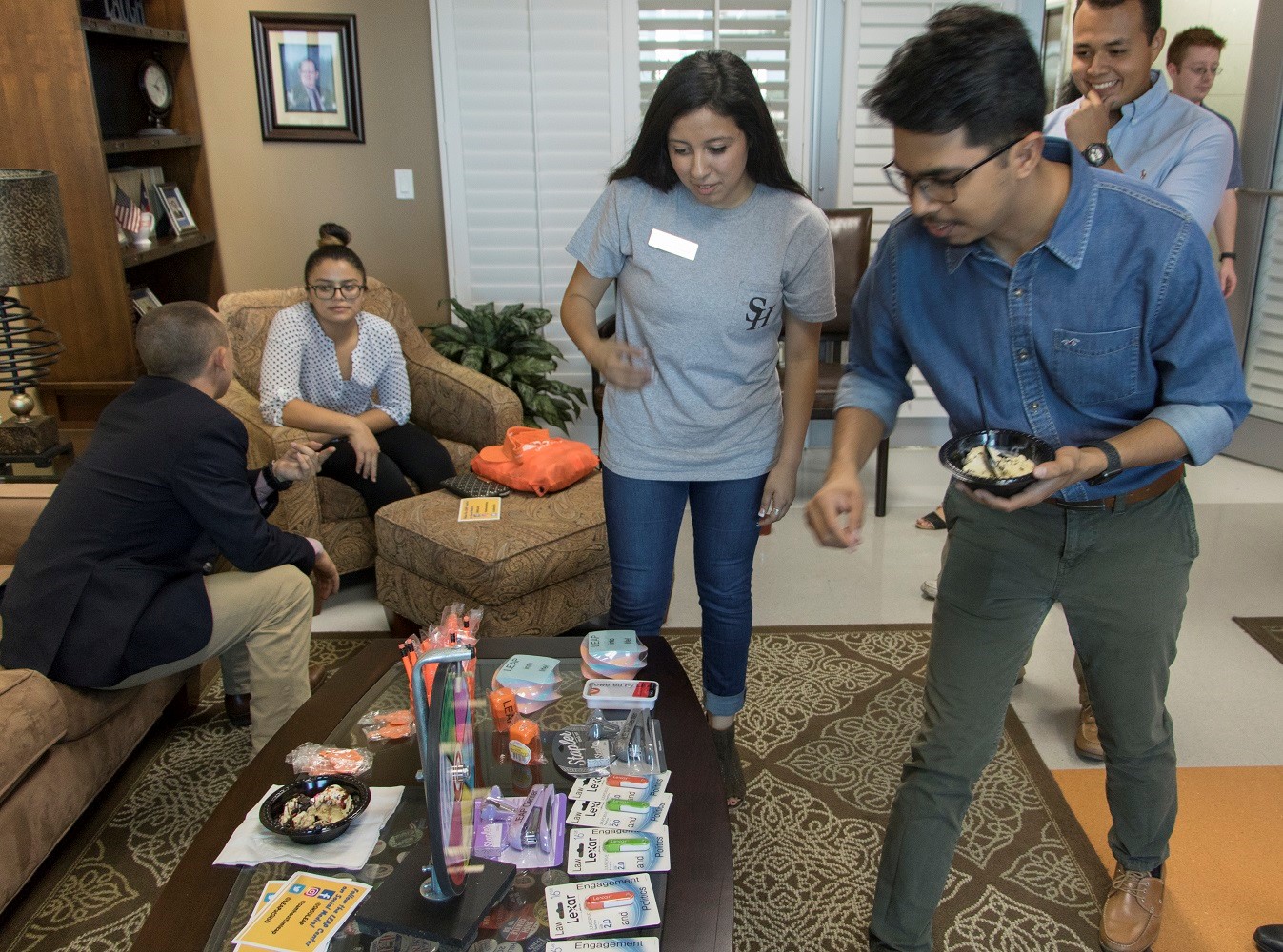 Students can get the scoop on spring events hosted by the Center for Law, Engagement and Politics (LEAP) by attending an ice cream social on Wed. Jan. 24, from 4:00-5:30 p.m. in the Holcombe room of the College of Humanities and Social Sciences. This come-and-go event provides multiple opportunities to meet and mingle with civic-minded students with a variety of majors, students in pre-law activities, LEAP center ambassadors and advisors who can help students plan for the future.
"The ice cream mixer is a great opportunity for students to find out about LEAP's unique programs and events in areas such as pre-law, politics, civic engagement, volunteerism and inter-disciplinary field trips," Kaitlyn Tyra, president of the LEAP ambassadors said.
Along with the opportunity for students to create their own ice cream masterpiece with sauces and toppings galore and the chance to win prizes, they will also be the first to learn about LEAP's spring activities such as:
Small-group meetings with "democracy coach" Nancy Bocskor, who mentors women in under-developed nations, is a nationally-recognized campaign manager; and has raised more than 100 million dollars for campaigns and non-profits internationally;
Pre-law activities such as the LEAP center's Pre-Law Society, spring mock LSAT, spring mock law class (taught by a law professor from South Texas College of Law-Houston) and law-related field trips;
Presentations by author Stephen Harrigan (The Gates of the Alamo) and former United States Attorney General Alberto Gonzalez;
Live hearings held by the Tenth Court of Appeals on campus;
Political science and banking internships for the summer and fall;
A citizenship preparatory class that the LEAP center will be offering to local immigrants;
For more information on the ice cream social or other LEAP programs, call the LEAP center at (936) 294-4845 or visit the LEAP center website at: https://www.shsu.edu/centers/leap/.
- END -
This page maintained by SHSU's Communications Office:
Director of Content Communications: Emily Binetti
Communications Manager: Mikah Boyd
Telephone: 936.294.1837
Communications Specialist: Campbell Atkins
Telephone: 936.294.2638
Please send comments, corrections, news tips to Today@Sam.edu