Students Explore International Business in Dubai
March 28, 2018
SHSU Media Contact: Hannah Haney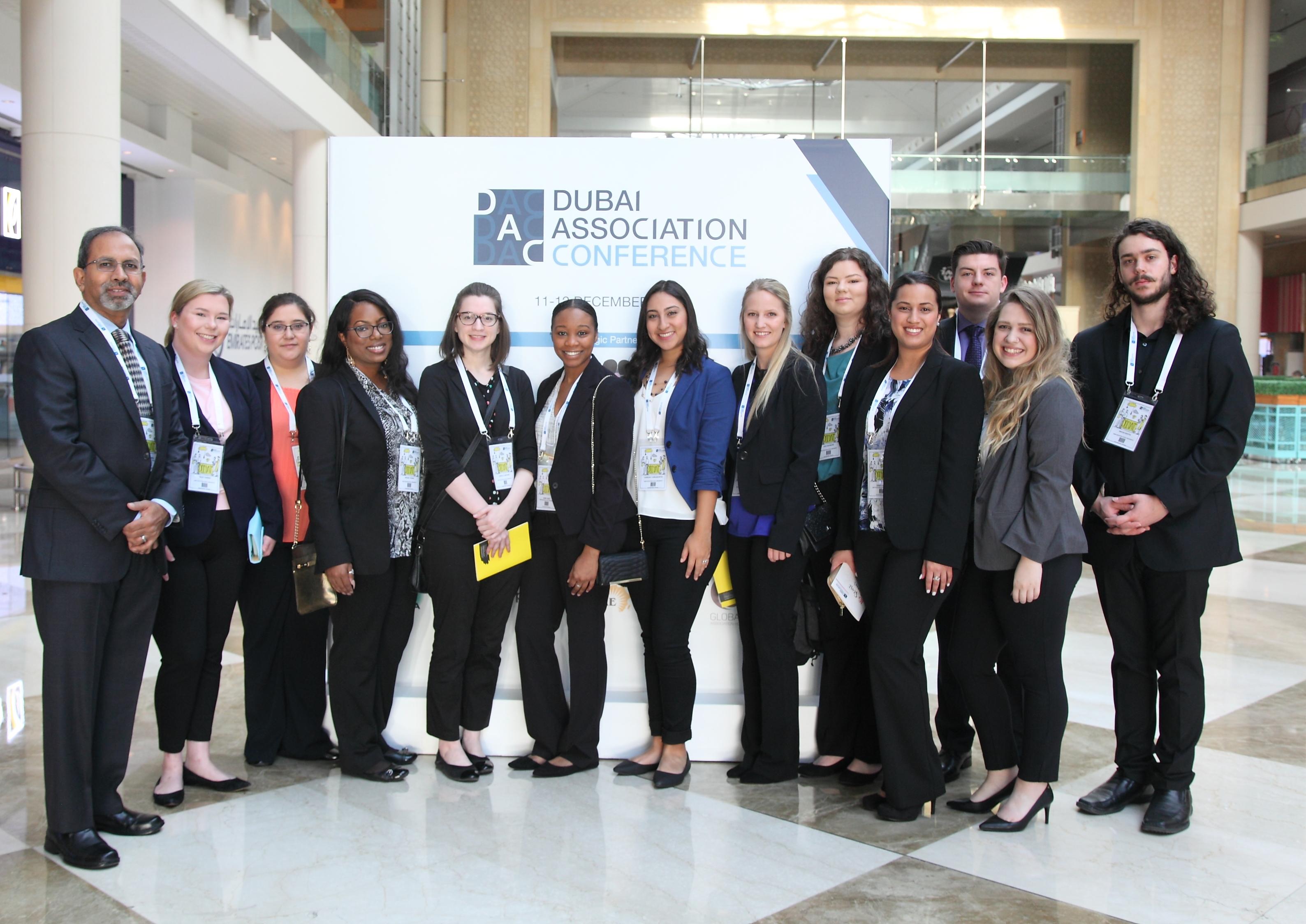 Story by Amanda Horn
Studying abroad provides students with a universal understanding that can never be learned in a traditional classroom. In Dec. of 2017, 12 marketing students learned first-hand the importance of international experience in the global workplace.
For Vanessa Turrubiartes, a mass communication major with a minor in marketing at Sam Houston State University, participating in the Dubai study abroad trip during the winter mini-mester was a way of being exposed to a different culture and business world.
"I was able to gain a hands-on experience with the whole idea of marketing and networking with successful professionals in Dubai," Turrubiartes said.
Along with Turrubiartes, eleven other students also participated in the Dubai study abroad trip from Dec. 9-20. This opportunity was given to them by taking the MKTG 4085 Special Topics: Business in the Middle East course offered by the College of Business Administration at SHSU.
"You can only learn so much in class and this program offered an opportunity to get out there and actually experience what it is like in the global marketing field," Turrubiartes said.
The students had the opportunity to attend the Dubai Association Conference as guests of the Dubai Chamber of Commerce and Industry. This conference featured speakers from the Middle-East and across the world. Students had an opportunity to hear from inspiring speakers, and to network with and receive career advice from professionals in various fields.
Students also visited the Fall Trade Fair as guests of the Al Fajer Trade Shows Company. The Fair, held at the Dubai World Trade Center, provided students with the opportunity to learn about the dynamics of global trade shows, and to observe marketing and pricing practices in international trade.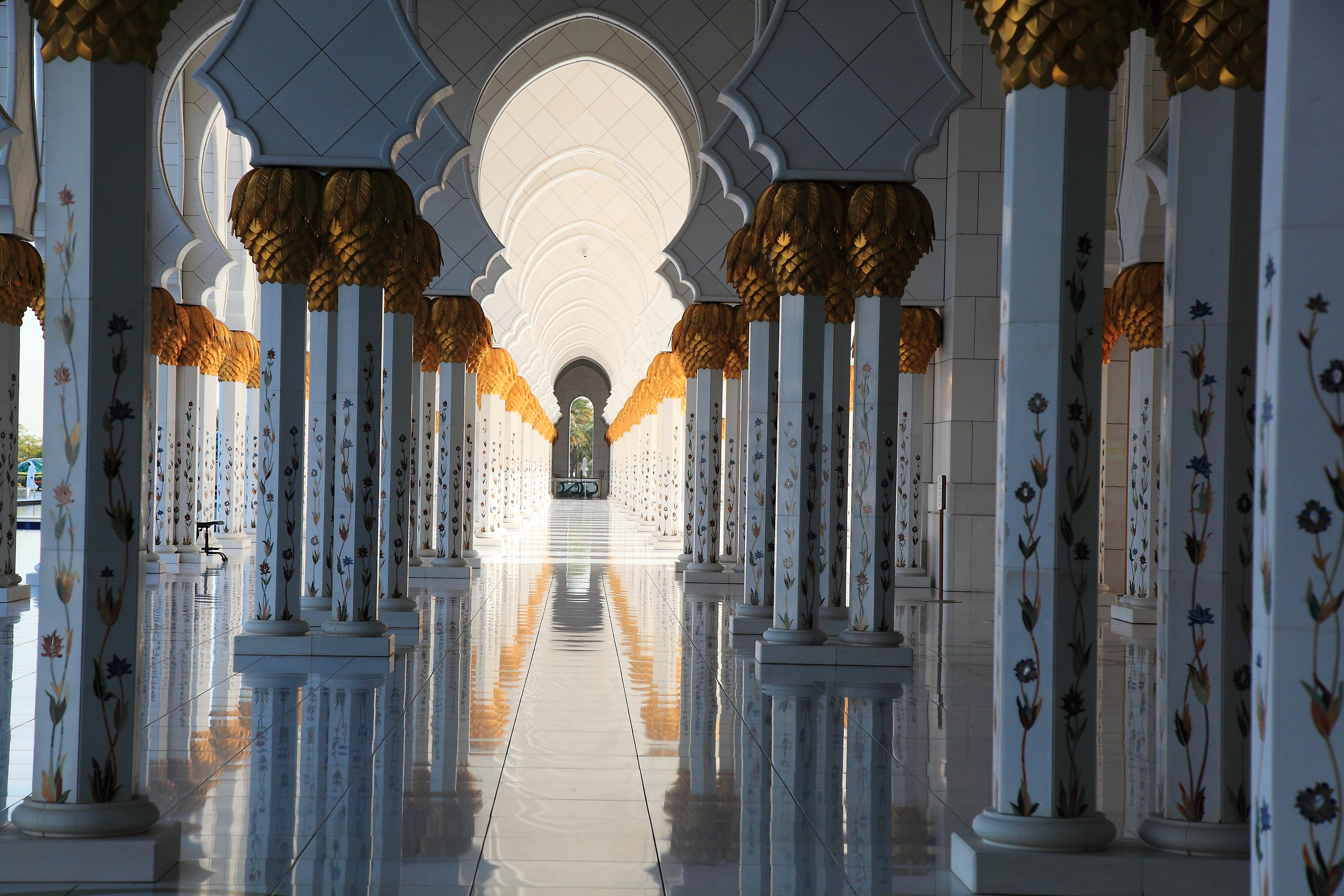 "Through the conferences and trade shows I gained the understanding that with a team of individuals with different backgrounds, great things can be accomplished and a variety of ideas can be brought to the table," Turrubiartes said.
The program will be offered again in Fall, 2018. Students will receive exposure to this important region of the global economy through lectures, visits to both traditional and modern business sites and exposure to the complex culture of the Middle-East. Based in Dubai, the course will also cover the neighboring Emirates.
"The course will introduce students to the cultural, legal, political and financial environment of the United Arab Emirates, which is the commercial hub of the Arab middle-east and home to the middle-east operations of several U.S. multinational corporations in the oil, finance and consumer goods sector," said Irfan Ahmed, associate professor of marketing.
Information and application forms can be found at https://www.shsu.edu/dept/international-programs/study-abroad/faculty-led-programs/united-arab-emirates/uae_business_2.html
For more information on the 2018 program, please contact Ahmed at irfanahmed@shsu.edu.
- END -
This page maintained by SHSU's Communications Office:
Director of Content Communications: Emily Binetti
Communications Manager: Mikah Boyd
Telephone: 936.294.1837
Communications Specialist: Campbell Atkins
Telephone: 936.294.2638
Please send comments, corrections, news tips to Today@Sam.edu