SHSU Financial Literacy Program Earns Top Rank
March 1, 2018
SHSU Media Contact: Emily Binetti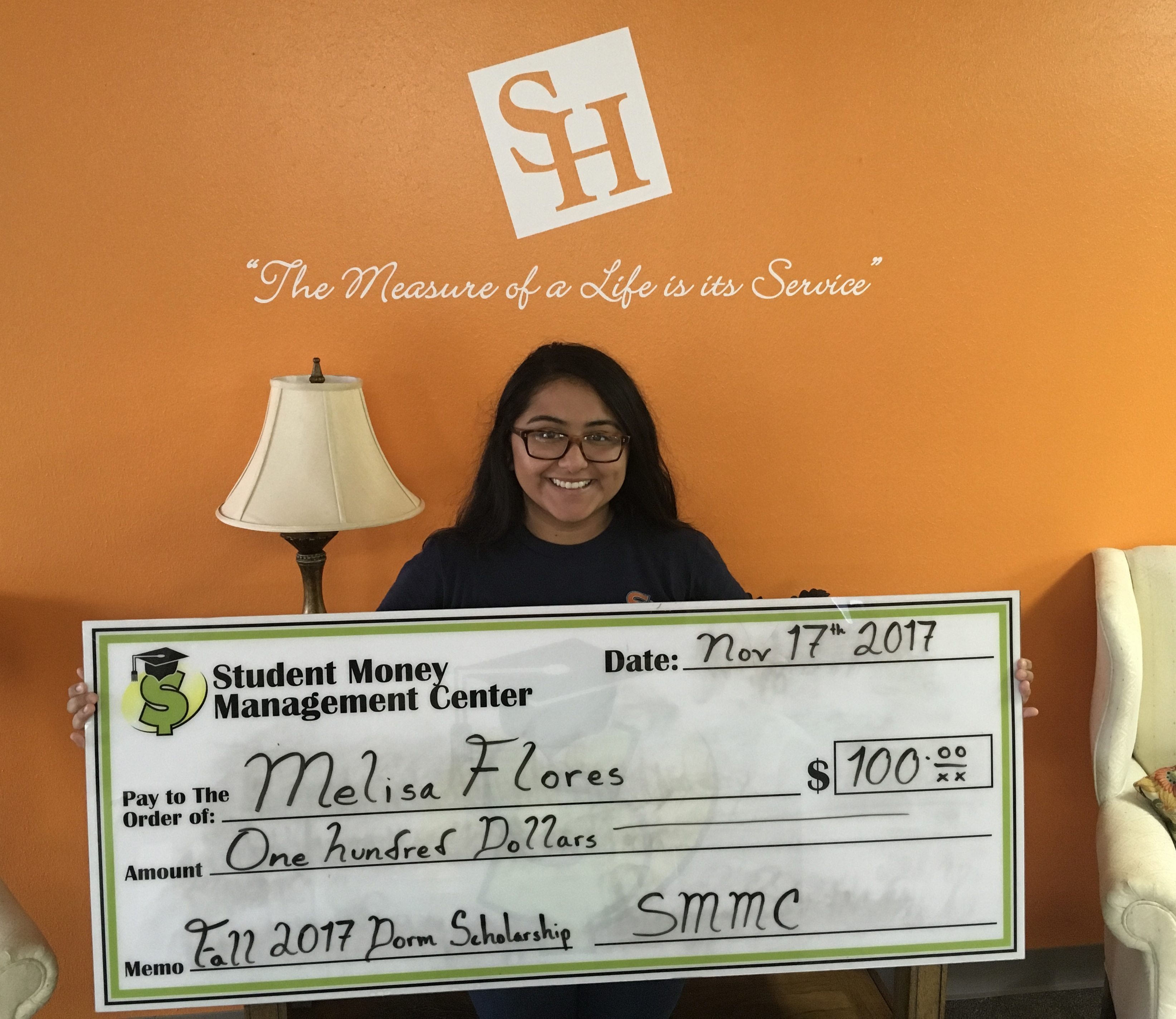 Story by Hannah Haney
Schools across the country are using financial literacy programs as a tool to encourage students to become more informed about their financial futures.
Ranked No. 5 out of the Top 50 Financial Literacy Programs of 2018 by LendEDU, was the Student Money Management Center at Sam Houston State University.
The study looked at hundreds of colleges and universities that are known to have a financial literacy program. The rankings were based on the parameters: number of workshops and resources available; access to one-on-one financial consultation and incentivizing programs available.
The report by LendEDU credits SHSU with, "not just offering education, but it is creatively enticing its students to learn necessary life skills."
The SHSU SMMC is a financial outreach and educational program administered by the Division of Student Affairs and their mission is to encourage students to think about their personal finances and ultimately empower them to achieve financial independence.
"The SMMC has been in existence 10 years. It was one of the first collegiate financial literacy programs in the nation. Along with Texas Tech and the University of North Texas, Sam Houston State University has help set the standard for financial literacy programs in Texas and the United States," Patsy Collins, director of the SMMC said.
One of the ways SMMC fosters academic enrichment is by hosting an annual Financial Literacy Week. Last academic year, the SMMC gave out over $8,000 to students who participated. They presented in 112 workshops and in classrooms to over 3,000 students. In addition, the SMMC conducted almost 800 personal coaching sessions and participated in 87 outreach events with almost 5,000 participants.
- END -
This page maintained by SHSU's Communications Office:
Director of Content Communications: Emily Binetti
Communications Manager: Mikah Boyd
Telephone: 936.294.1837
Communications Specialist: Campbell Atkins
Telephone: 936.294.2638
Please send comments, corrections, news tips to Today@Sam.edu