Fraternity President Wins National Award, Sets The Standard For Greek Life
June 18, 2018
SHSU Media Contact: Hannah Haney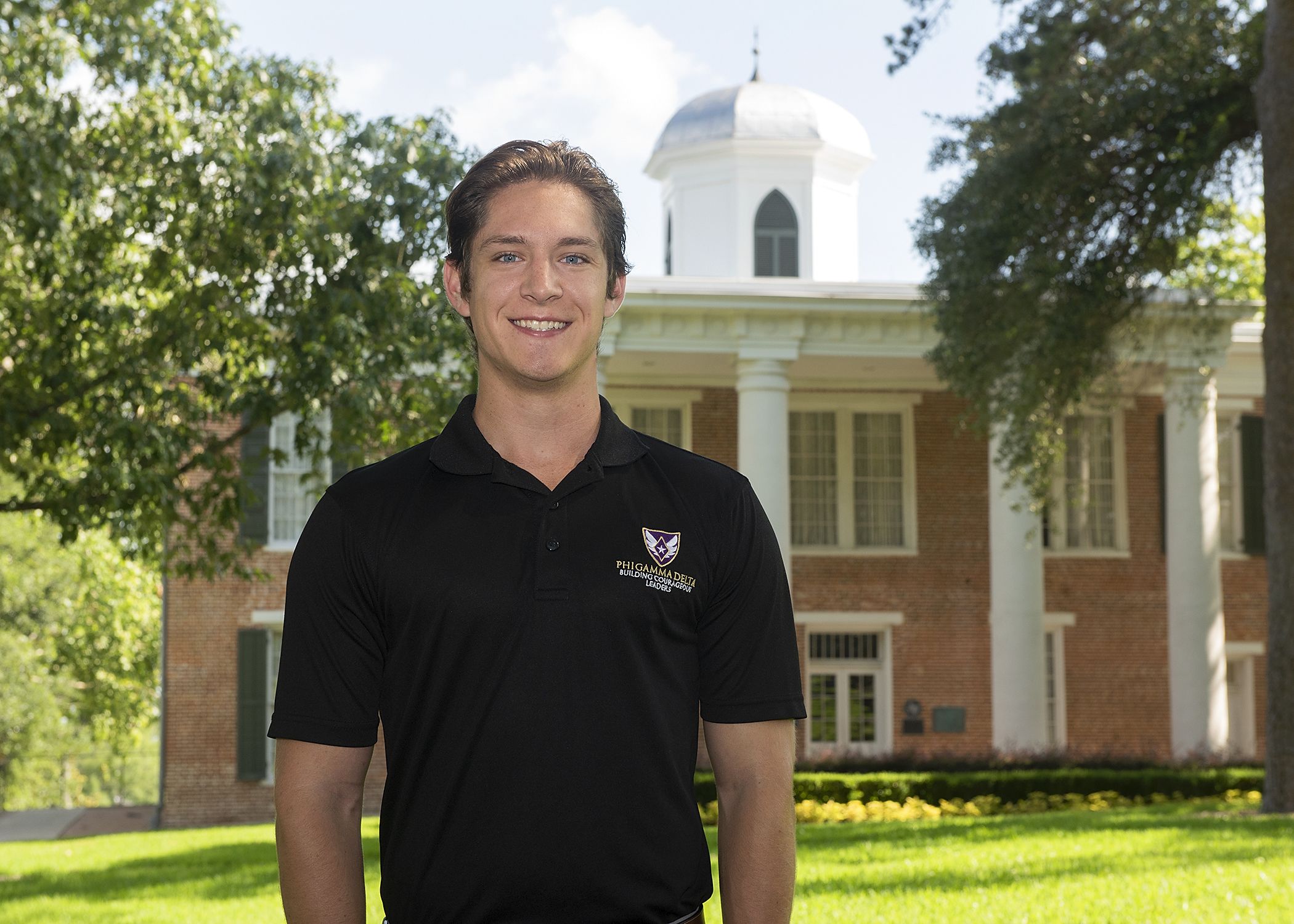 Established at Sam Houston State University in 2013, Phi Gamma Delta, also known as FIJI, is a relatively new fraternity on campus, though the organization continues to grow in size and in impact.
2018 was a big year for the FIJI's and their achievements were recently recognized at the 24th Annual Sammys. They were awarded Outstanding Social Fraternity, their advisor, Jeffery Butterworth won Outstanding Advisor of a Student Organization, and one of their members, Blake Brown, walked away with the overall Sammy award.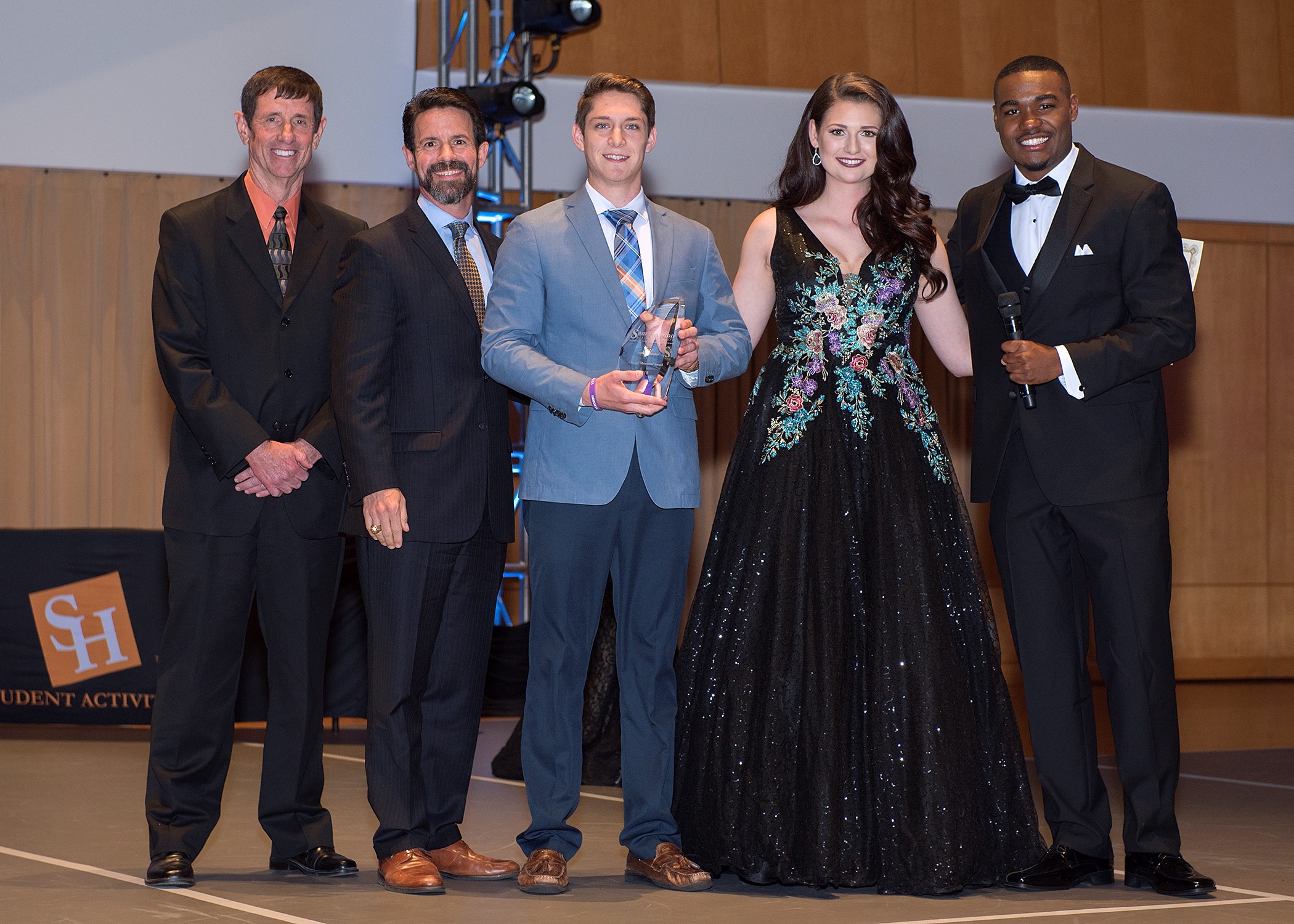 Serving at the helm of Phi Gamma Delta, is senior and fraternity president, Justin Whitaker. Whitaker was honored with The Creager Memorial Award which is presented to one male senior who has made the greatest contributions to overall student life at SHSU. This year alone, Whitaker also received the Most Outstanding Chapter President Award as well as the Lifetime Achievement Award, which is awarded to top seniors within Greek Life for their constant service, dedication and impact within the University's community.
Just last month, Whitaker won the North-American Interfraternity Conference's Undergraduate Award of Distinction. He is the first student from SHSU to ever receive this national award, which recognizes fraternity men who have found an outlet for development as both a leader and a better man.
"Justin is deserving of this award because of his hard work and dedication to not only his fraternity Phi Gamma Delta, but also to Greek Life at SHSU as a whole," Fraternity and Sorority Life Coordinator, Abby Hurt said. "Justin represents everything that a fraternity man should embody, and the Greek Life Office staff knows that Justin is trustworthy and responsible as he is able to handle any task we might ask of him."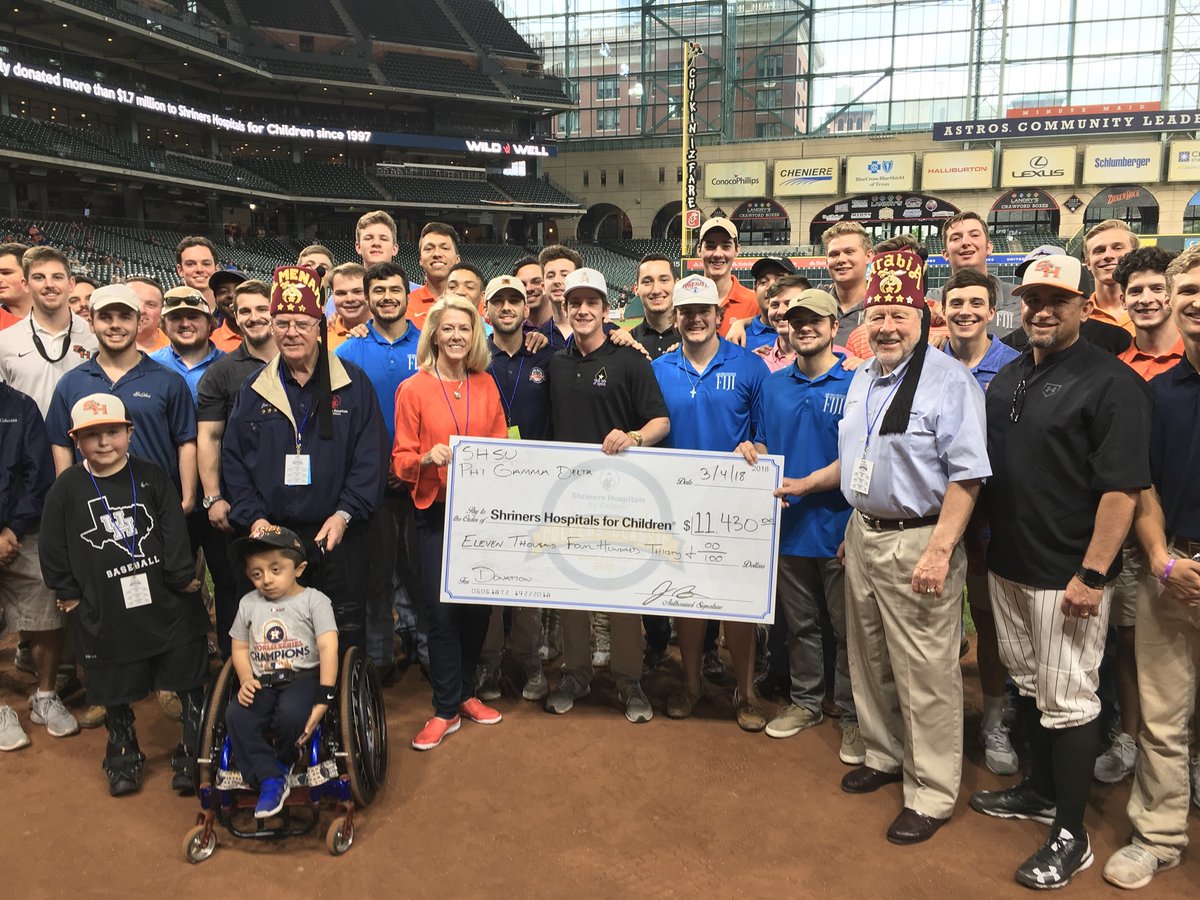 Under Whitaker's leadership, his FIJI chapter not only grew and raised its GPA, but also put on its most successful philanthropic event ever for the Shriners Hospital for Children. FIJI collaborated with the SHSU baseball team and was able to raise over $11,000 as an organization and donated a check at the Shriner's College Classic Baseball Tournament. Additionally, Justin served as the President of the Greek Life Honor Society, Order of Omega, where the chapter co-hosted and collaborated with the Project Sunshine organization for the first-ever Sammy Gives Sunshine event. It brought in more than 500 students to help make handwritten cards, stuffed bears, and toys, as well as put together hundreds of care packages for children in hospitals all around the country.
"As a FIJI, I always say that we strive to be the higher standard in Greek Life nationally and on our campus. The brothers take a lot of pride in our vast campus involvement and all that we do for the community," Whitaker said. "They make me proud to say I am Greek at SHSU."
The goal of SHSU's Greek Life program is to continually produce a distinguished Greek community that exalts academic excellence, leadership, and service which embodies the core values of Sam Houston State University.
"I would not have been nearly as involved had it not been for FIJI and having older brothers to look up to," Whitaker said. "They instilled the drive in me to be successful."
- END -
This page maintained by SHSU's Communications Office:
Director of Content Communications: Emily Binetti
Communications Manager: Mikah Boyd
Telephone: 936.294.1837
Communications Specialist: Campbell Atkins
Telephone: 936.294.2638
Please send comments, corrections, news tips to Today@Sam.edu