Senior Selected For Prestigious Year-Long German Fellowship
May 3, 2018
SHSU Media Contact: Hannah Haney
Sam Houston State University senior Evan Hannon has always evaluated his life choices through a long-term lens. He took a special interest in German culture after his first language course in high school and made a commitment to himself to one day visit the country. Five years later, he is one of 75 American students chosen to participate in the 2018-19 Congress-Bundestag Youth Exchange for Young Professionals, a year-long U.S. Department of State-funded fellowship for study and work in Germany.
For Hannon, being selected for the program was a goal he had been pursuing for years. His double-major in International Business and Economics and his German minor at SHSU were all carefully considered in order to make his application stand out above the rest.
"This is something that I have always had my eye on, but it was also something that was not guaranteed. I am thankful and grateful because so many graduating seniors do not know what they are going to do after college," Hannon said. "I am eager to make the most of this once-in-a-lifetime opportunity."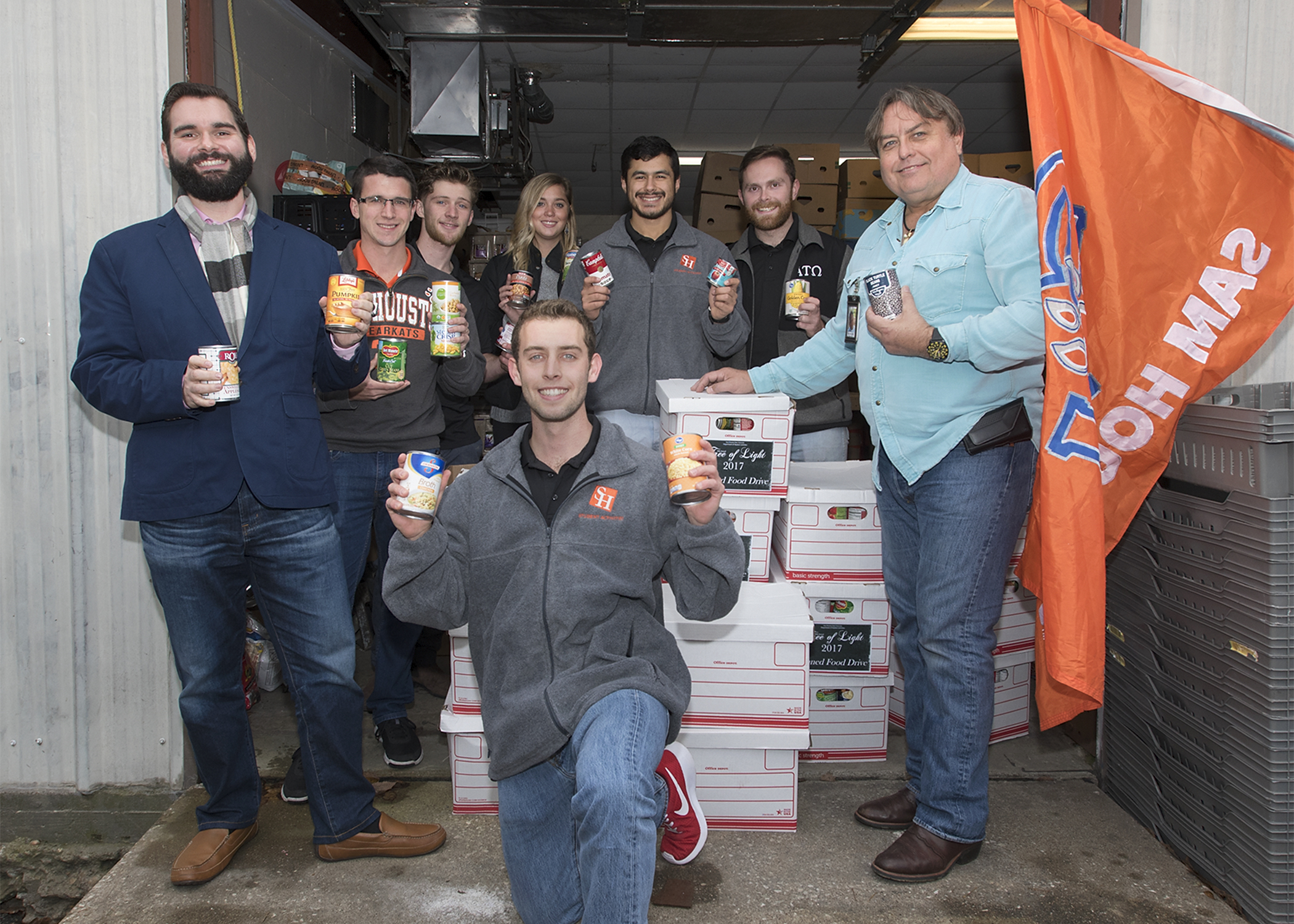 Initiated in 1983, the Congress-Bundestag Youth Exchange for Young Professionals was created to strengthen ties between Germany and the United States through citizen diplomacy. It is jointly funded by the U.S. Congress and the German Bundestag.
The fellowship includes a roundtrip transatlantic flight, university tuition, language training, living stipend, program-related travel costs in Germany, two months intensive language training, four months of study at a German university, and a five-month internship in a German-speaking work environment. The fellowship also provides accommodation in a German home and in-country support during the program.
Hannon is the first student from SHSU to be selected.
"When you compete for a national fellowship such as the CBYX, you have to distinguish yourself from some of the most competitive candidates in the nation. Part of Evan's success stems from his dedication to international relations. When I met him two years ago in my course, he knew already then that he wanted to pursue an international career with a special interest in Germany. That semester we started preliminary work on the CBYX application," Ervin Malakaj, assistant professor of German said. "I think that in the two years that I have known Evan, he has grown tremendously as an intellectual and as professional and this growth was in no small part a reason why he was selected for the CBYX. He will prove to be an excellent representative for SHSU as he pursues this opportunity."
Hannon's own vision for his year abroad is to utilize his education and this experience to advance his career in international business. He is also passionate about renewable energy and hopes to be placed in a job where he can combine his interests.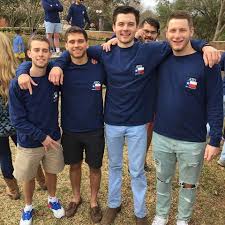 "My long-term career vision is to develop professional relationships with influential individuals who are dedicated to seeing positive change in global energy consumption. We must shift away from rapid pollution and contribute to sustainable energy production in developed countries like Germany where there is a strategic distribution of resources and technology in local and global markets," Hannon said. "Progress can be made towards providing accessible and affordable renewable energy technologies to all countries."
Though he does not know where he will ultimately be placed, he geared his application to working in Bavaria, Germany's economic powerhouse and a culturally rich area.
"I know there is definitely going to be culture shock from the transportation, to the infrastructure and the communications, but I am optimistic. I am trusting that as long as I act as a person with high character, everything will fall into place."
Bavaria is also the location of his favorite soccer team, Bayern Munich. Hannon looks forward to joining a local club team, visiting museums and exploring all that the country has to offer.
"I think SHSU has prepared me very well. I try to make the most out of every day. I have held multiple positions for different organizations and I have met a lot of people," Hannon said. "I want to serve my country through this program but also open up some future careers opportunities to make my family proud."
The orientation seminar in Washington D.C. is scheduled for Monday, July 30. Then on Aug. 1, the final day of the seminar, Hannon will fly from Washington D.C. to Germany where he will begin his year abroad adventure.
For more information about CBYX, visit here
- END -
This page maintained by SHSU's Communications Office:
Director of Content Communications: Emily Binetti
Communications Manager: Mikah Boyd
Telephone: 936.294.1837
Communications Specialist: Campbell Atkins
Telephone: 936.294.2638
Please send comments, corrections, news tips to Today@Sam.edu