SHSU Historians Host High-Profile Symposium
Sept. 20, 2018
SHSU Media Contact: Hannah Haney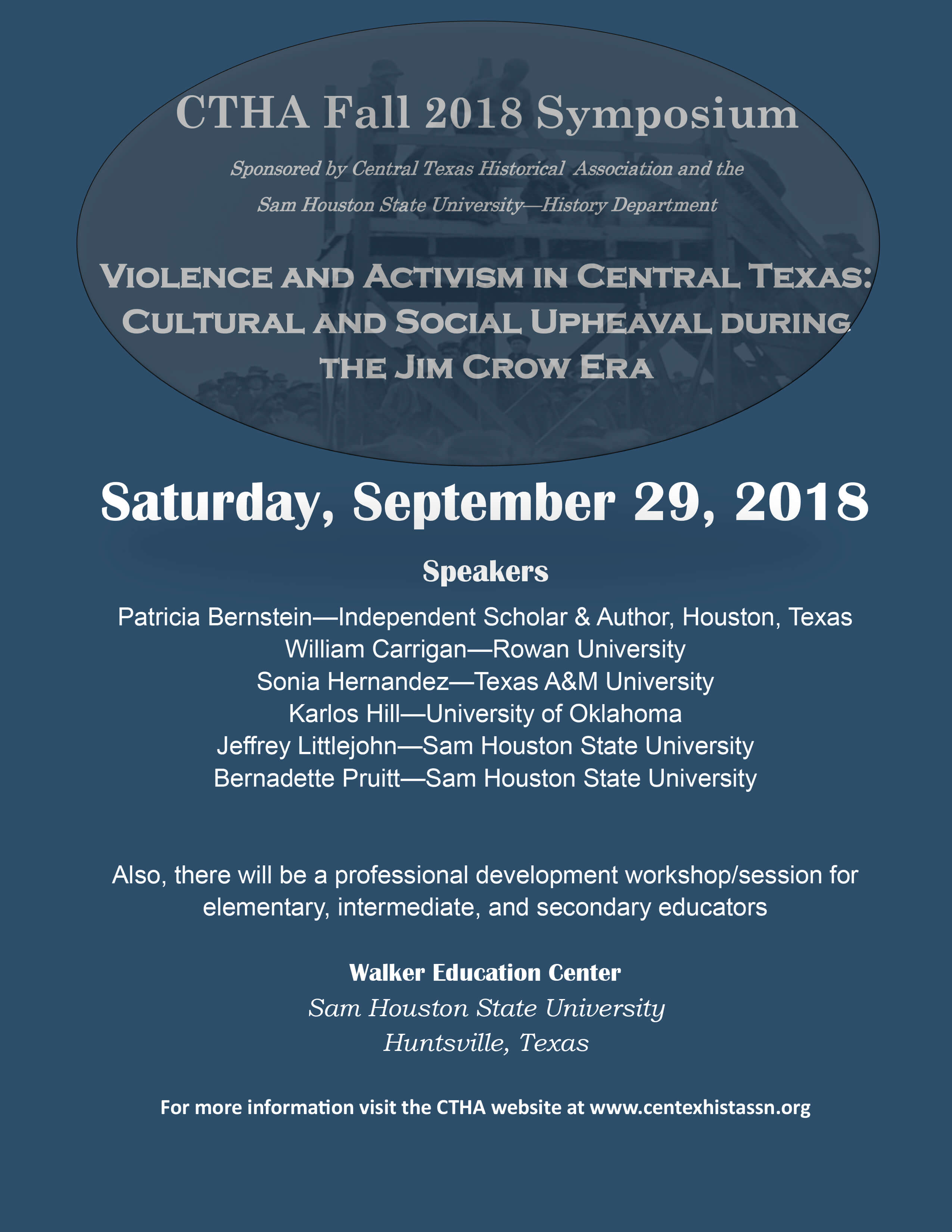 The Sam Houston State University Department of History and the Central Texas Historical Association will host major scholars and historians at a symposium to be held in the Walker Education Center, Sept. 29, beginning at 8 a.m.
As historians, their ultimate goal is to preserve the history and culture of the Central Texas region, even if that reality is sometimes grim.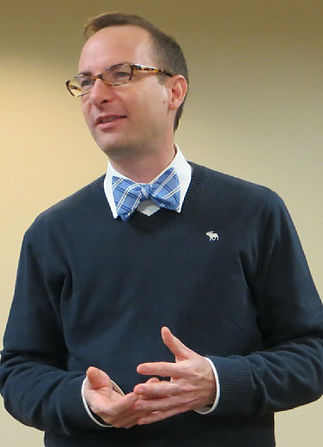 The theme of the CTHA symposium is, "Violence and Activism in Central Texas: Cultural and Social Upheaval During the Jim Crow Era." Its purpose is to celebrate the launching of SHSU professor of History, Jeffrey Littlejohn's, database on lynching in Texas and bring together high-profile historians and speakers for the one-day event.
Littlejohn's digital project aims to document every recorded lynching that occurred in Texas between 1882 and 1942. Currently, the database includes more than 500 lynchings that were catalogued by the "Chicago Tribune" from 1882-1888 and the National Association for the Advancement of Colored People between 1889-1942.
Texas is currently ranked third in the nation for lynching crimes behind Georgia and Mississippi and according to Littlejohn, the database will prove that Texas is actually the number one offender.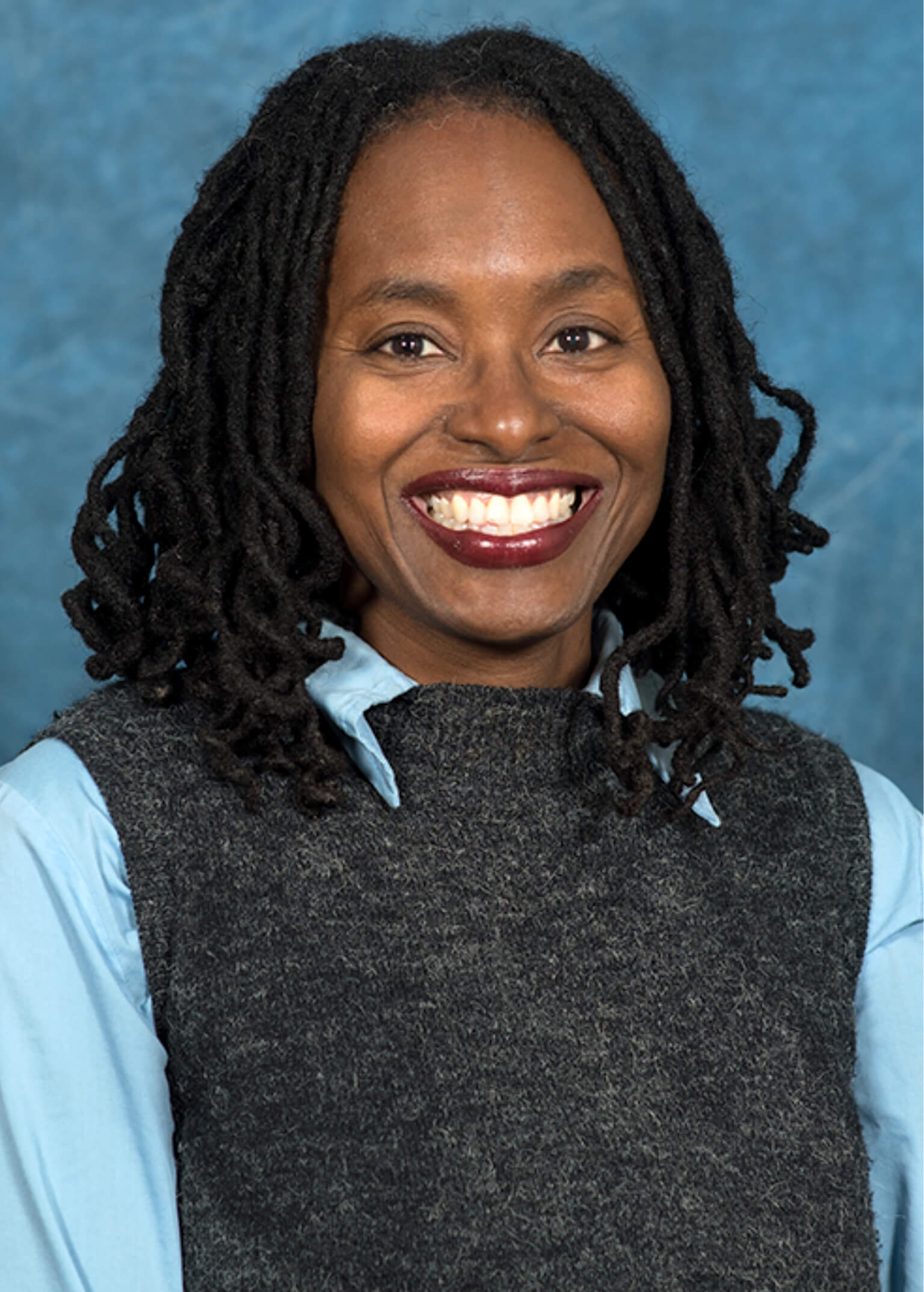 "Dr. Littlejohn has put together this important colloquium to bring attention to racial violence in Texas as well as help people understand its relevancy in the twentieth century and present," Bernadette Pruitt, associate professor of history said. "His long-term objective is to secure historical markers for every lynching victim in Texas."
According to Littlejohn and Pruitt, those interested in attending the event can expect to learn about racial violence in Texas history and its impact on many facets of society.
Littlejohn will open the symposium with his presentation titled, "The Cabiness Family Lynching: Race, War, and Memory in Walker County, Texas" at 9 a.m. and Pruitt will follow with her talk, "African-Descent Southerners as Foot Soldiers: The Great Migration to Houston, 1900-45," at 9:45 a.m.
Though Pruitt does not identify as a racial scholar, she studies the Black experience in cities and her talk examines the migrations of Blacks from eastern Texas and Louisiana into Houston.
"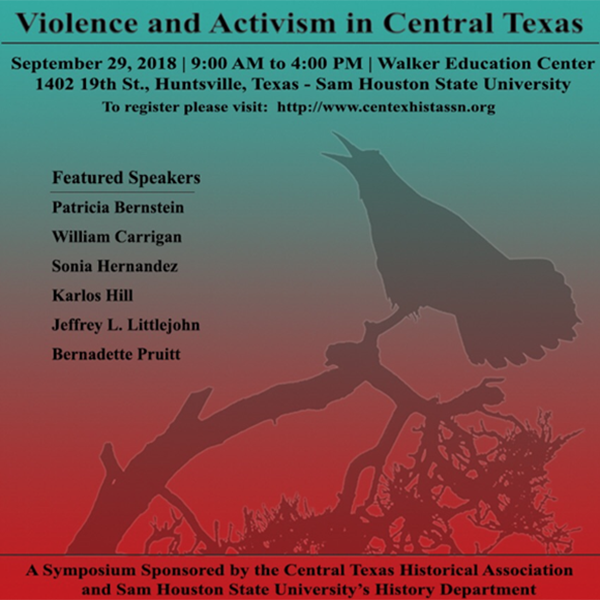 I initially did not think this colloquium would be a good fit for me because of my specialization, but it actually is. I will discuss the ways in which internal migration became a release valve for racial bigotry. The Great Migration indeed served as an exit strategy for millions of African Americans seeking change," Pruitt said. "I am honored to work with Littlejohn and the Central Texas Historical Association to bring this event to campus, and on Bearkat Family Weekend."
Other presenters include Sonia Hernandez, Patricia Bernstein, William Carrigan, and Karlos Hill.
The symposium is open to the public. Please visit, (www.centexhistassn.org), to register.
Student registration is $10.00.
Regular registration is $35.00/person.
Spouse registration (spouse of someone who has paid regular registration fee) is $25.00.
A catered lunch will also be served. The cost of the lunch is $20.00 per individual.
- END -
This page maintained by SHSU's Communications Office:
Director of Content Communications: Emily Binetti
Communications Manager: Mikah Boyd
Telephone: 936.294.1837
Communications Specialist: Campbell Atkins
Telephone: 936.294.2638
Please send comments, corrections, news tips to Today@Sam.edu