Adu-Prah Heads To Ghana For Carnegie Fellowship
May 24, 2018
SHSU Media Contact: Emily Binetti
Samuel Adu-Prah, assistant professor of geography, has been awarded a fellowship by the Carnegie African Diaspora Fellowship Program to travel to Ghana to work with Kwame Nkrumah University of Science and Technology on advanced geospatial techniques research and training for social science research.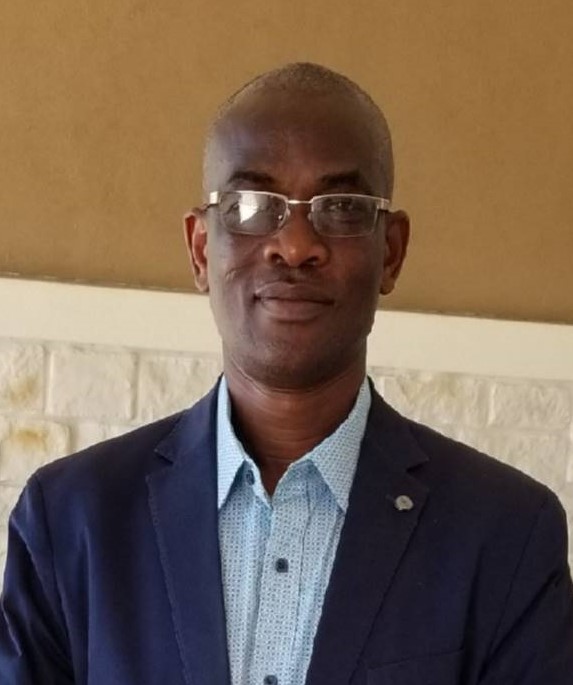 This is the second year that Adu-Prah has received the fellowship award.
Adu-Prah has taught courses in geographic information science and environmental modeling at SHSU since 2013. He holds a Ph.D. in environmental resources and policy with concentration in geographic information science and environmental modeling from Southern Illinois University.
Currently serving as co-editor in chief of the International Journal of Geospatial Research, Adu-Prah has been the principal investigator on a number of grant-funded projects.
"I plan to collaborate with the faculty at KNUST to provide course descriptions and materials for the new advanced geospatial courses proposed from my first visit to the department of Geography and Rural Development," Adu-Prah said.
During his time in Ghana, he will also organize and teach four weeks of summer courses in advanced geospatial techniques for graduate students and social science faculty. In addition, Adu-Prah will work with the research consortium established during his first visit to respond to grants and research initiatives and assist the faculty and graduate students in the publication of their scholarly works.
"The proposed project will build on the existing foundation and provide a continued relationship that will bridge the gap and deal with shortages of qualified teaching staff, Ph.D. supervision and mentoring of young scholars at the host university," Adu-Prah said.
Adu-Prah's project is part of a broader initiative that will pair 55 scholars with one of 43 higher education institutions and collaborators in Ghana, Kenya, Nigeria, South Africa, Tanzania, and Uganda to work together on curriculum co-development, research, graduate teaching, training, and mentoring activities in the coming months.
The visiting Fellows will work with their hosts on a wide range of projects that include controlling malaria, strengthening peace and conflict studies, developing a new master's degree in emergency medicine, training and mentoring graduate students in criminal justice, archiving African indigenous knowledge, creating low cost water treatment technologies, building capacity in microbiology and pathogen genomics, and developing a forensic accounting curriculum.
"To deepen the ties among the faculty members and their home and host institutions, the program is providing support to several program alumni to enable them to build on successful collaborative projects they conducted in previous years," Adu-Prah said.
The Carnegie African Diaspora Fellowship Program, now in its fifth year, is designed to increase Africa's skilled labor, build capacity at the host institutions and develop long-term, mutually-beneficial collaborations between universities in Africa and the United States and Canada.
The program is funded by Carnegie Corporation of New York and managed by the Institute of International Education in collaboration with United States International University-Africa in Nairobi, Kenya, which coordinates the activities of the Advisory Council. 335 African Diaspora Fellowships have now been awarded for scholars to travel to Africa since the program's inception in 2013.
- END -
This page maintained by SHSU's Communications Office:
Director of Content Communications: Emily Binetti
Communications Manager: Mikah Boyd
Telephone: 936.294.1837
Communications Specialist: Campbell Atkins
Telephone: 936.294.2638
Please send comments, corrections, news tips to Today@Sam.edu