US Dept. Of Education Awards Grant To SHSU
Oct. 17, 2018
SHSU Media Contact: Brooke Carson
The College of Education at Sam Houston State University has been awarded a $8.9 million Support Effective Educator Development (SEED) program grant from the U.S. Department of Education to further support their existing 4+1 TEACH program.
The grant, the largest in the College of Education's history, allows the college to increase its capacity to recruit and retain a diverse selection of teachers who are extensively trained in supporting students in underprivileged schools.
More than $8.9 million has been awarded over a three-year period for 4+1 TEACH and the College of Education will be able to apply for a renewal extension in the next two years for over $4.6 million from federal funding sources, bringing the total projected federal funding for the program to more than $13.5 million.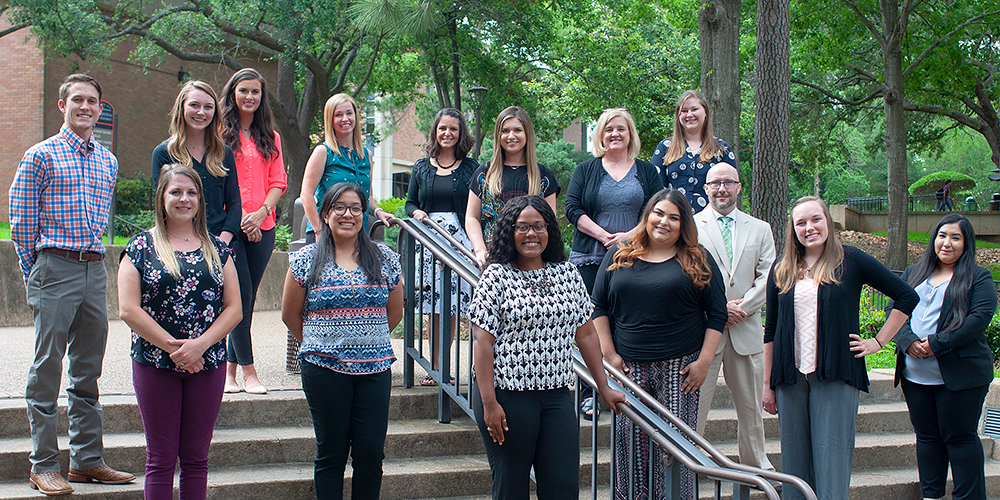 In 2017, 4+1 TEACH was created to enhance the existing partnerships between the university's Teacher Preparation Program and nine independent school districts: Aldine, Cy-Fair, Huntsville, Klein, New Caney, New Waverly, Splendora, Spring and Willis. These districts along with other non-federal sources also endowed the 4+1 TEACH with over $5.1 million for the next five years of the program.
Currently, the College of Education has 20 college teacher candidates in the program, which offers the opportunity to finish both bachelor's and master's degrees while earning a teaching certification within five years.
The newly awarded SEED grant will deliver an opportunity to increase the number of 4+1 TEACH program students while providing full coverage of tuition, fees and extended mentoring during their three-year residence.
"The College of Education is thrilled to be awarded. Not only is it a tremendous honor to have earned this prestigious, highly competitive recognition from the US Department of Education, and to have received the largest grant award in our college's history, but most exciting part is the positive impact the grant will allow us to have on students, schools and the people we serve," said Stacey Edmonson, dean of SHSU's College of Education.
The college anticipates that more than 96,000 students in grades K-12, throughout the nine districts will benefit from the 4+1 TEACH program.
"We remind our students that as educators they have an enormous opportunity and responsibility to make a difference in the lives of others every single day; this grant allows us to make an even greater difference in many ways," Edmonson said.
Providing summer learning opportunities for teachers and students, 4+1 TEACH will offer resources designed to facilitate the preparation of teachers who are skilled in promoting STEM+C education - science, technology, engineering and math.
"4+1 TEACH residents and their site-based mentors will participate in our Computational Thinking Intensive, a week of professional development aimed at helping teachers integrate computational thinking strategies into their curriculum. The following week, the same teachers will lead the STEM+C Camp for area 3rd-12th grade students who will get to engage in hands-on activities to boost their computational thinking skills," said Christina Ellis, director of Accreditation and Accountability Services for the College of Education and project director of 4+1 TEACH.
Faculty in the School of Teaching and Learning, Tori Hollas, Jaime Coyne, and Mae Lane, will serve as the Project Coordinators. For more information, contact Katie Lowe at katielowe@shsu.edu .
Others awarded this year from the U.S Department of Education SEED grant:
Alder Graduate School of Education
The College-Ready Promise
The Curators of the University of Missouri
East Carolina University
Florida State University
KIPP Foundation
New Teacher Center
Texas A&M University
University of Florida Board of Trustees
University of Kansas
The University of Texas Austin
Virginia Commonwealth University
WestEd
- END -
This page maintained by SHSU's Communications Office:
Director of Content Communications: Emily Binetti
Communications Manager: Mikah Boyd
Telephone: 936.294.1837
Communications Specialist: Campbell Atkins
Telephone: 936.294.2638
Please send comments, corrections, news tips to Today@Sam.edu