SHSU Named '2018 Great College To Work For'
Aug. 31, 2018
SHSU Media Contact: Hannah Haney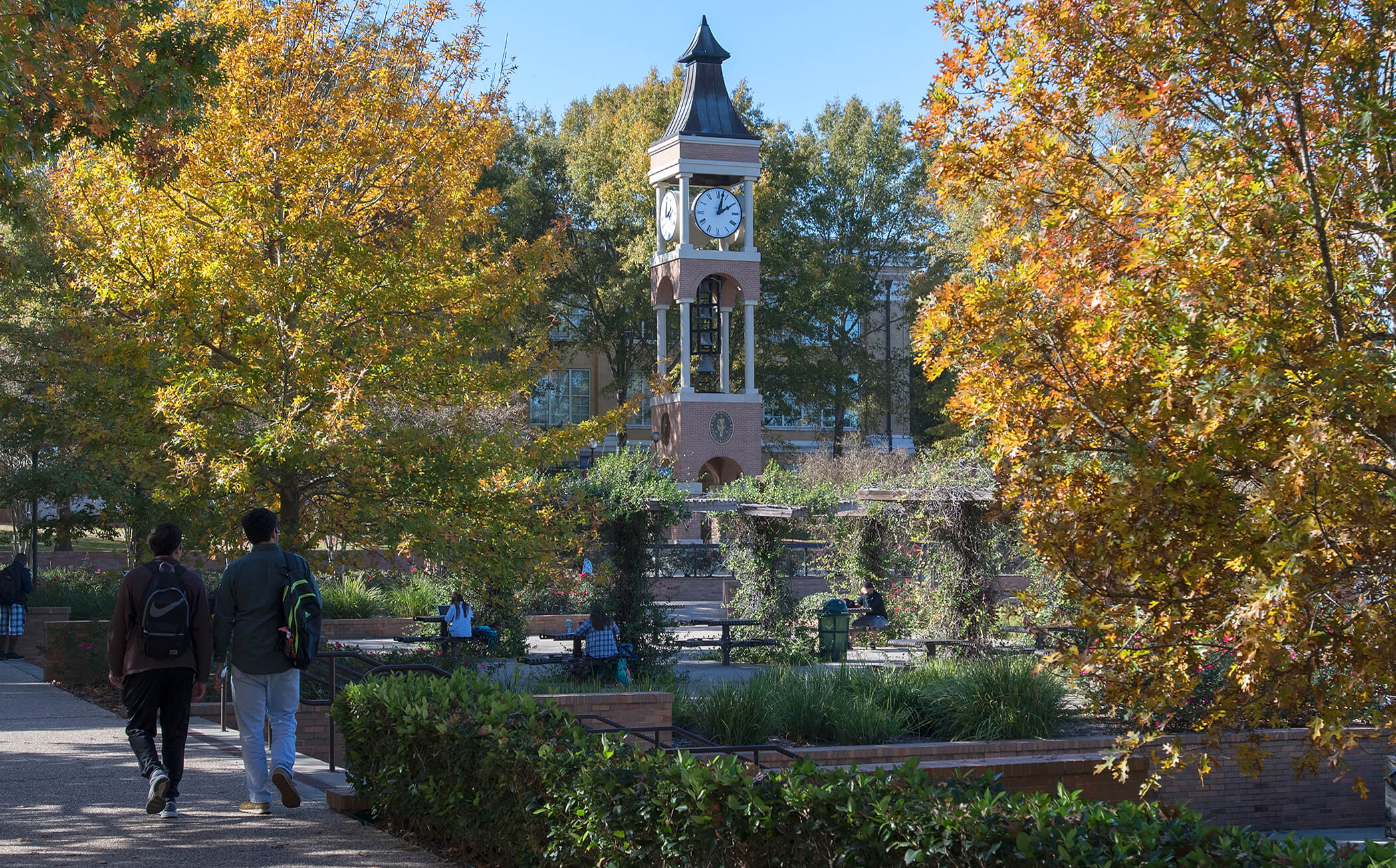 Sam Houston State University is known as a "Great Name in Texas Education" but it is also consistently named a great college to work for, according to the newest survey by The Chronicle of Higher Education, one of the nation's most recognized source of news about colleges and universities.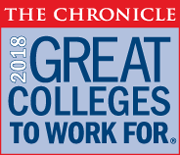 The results, released in The Chronicle's 11th annual report on Academic Workplace, are based on a survey of more than 53,000 employees at 253 colleges and universities.
In all, 84 colleges were recognized for their employment practices this year, some in multiple categories. SHSU was highlighted for its facilities, workspace/security and work/life balance.
The Chronicle's survey results are based on a two-part assessment process: an institutional audit that captured demographics and workplace policies from each institution, and a survey administered to faculty, administrators and professional support staff. The primary factor in deciding whether an institution received recognition is the employee feedback.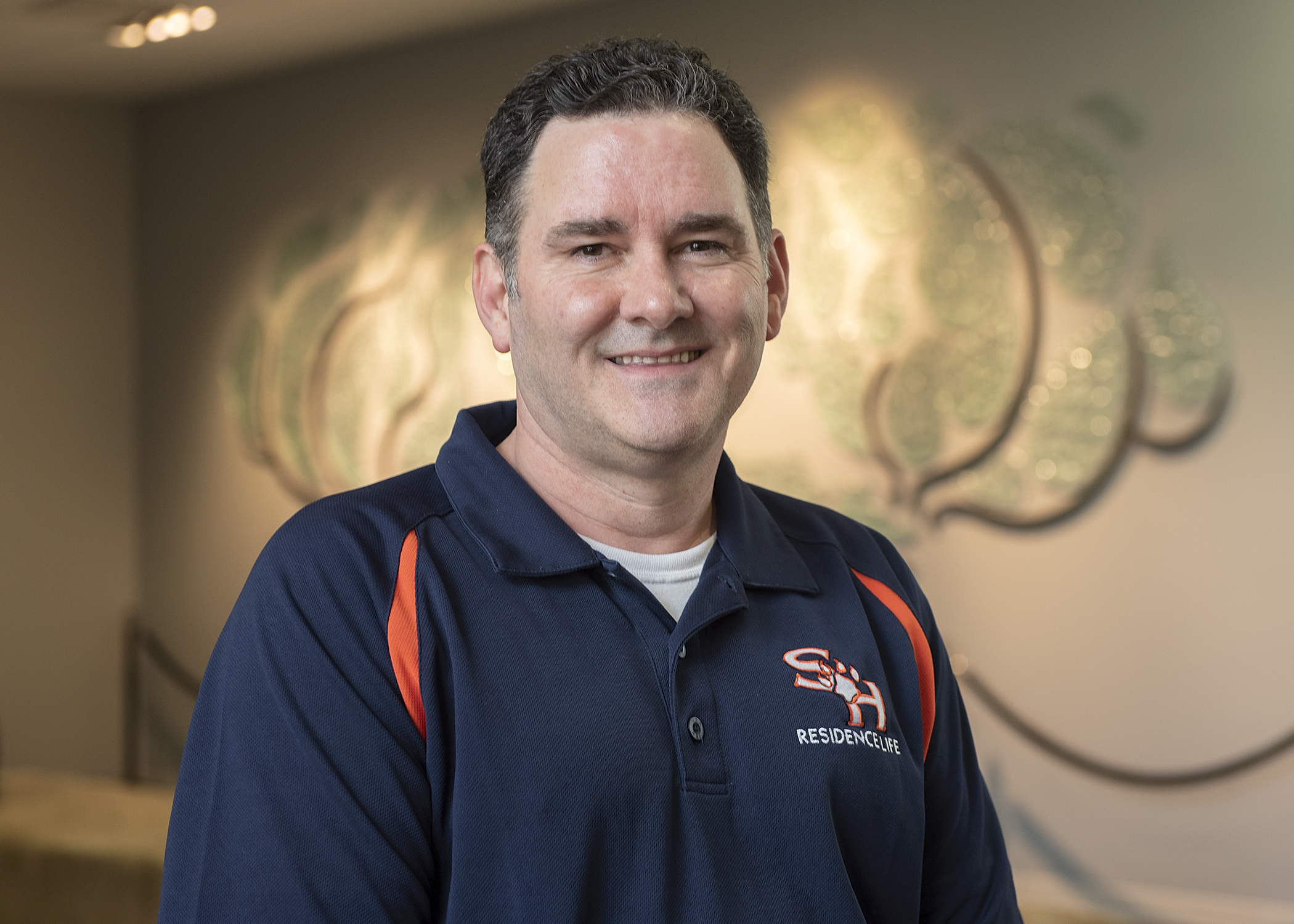 Wayne Bennett '91, assistant director for Student Discipline and Risk Management for the Department of Residence Life, was recently honored at the 2018 Faculty and Staff Meeting for his 30 years of service to the university. Bennett asserts that the university community has always been committed to providing an excellent environment for its students and staff.
"One of the reasons I feel Sam Houston State University is a great place to work is as true today as it was when I first started, the high energy level and commitment everyone has in giving students the best possible experience while they are here," Bennett said. "There has always been a sense of pride in being a part of the university community whether it was a student or employee. I get a lot of satisfaction working with students and student staff and seeing the same level of enjoyment and commitment that exists today as it did 30 years ago. It shows that the university is committed and has a great program and I'm very proud to be a part of it."
According to Tracy Pringer '14, graduate analyst for the Office of Graduate Studies, she was drawn to SHSU because of the professional programs and employee benefits offered to the faculty and staff.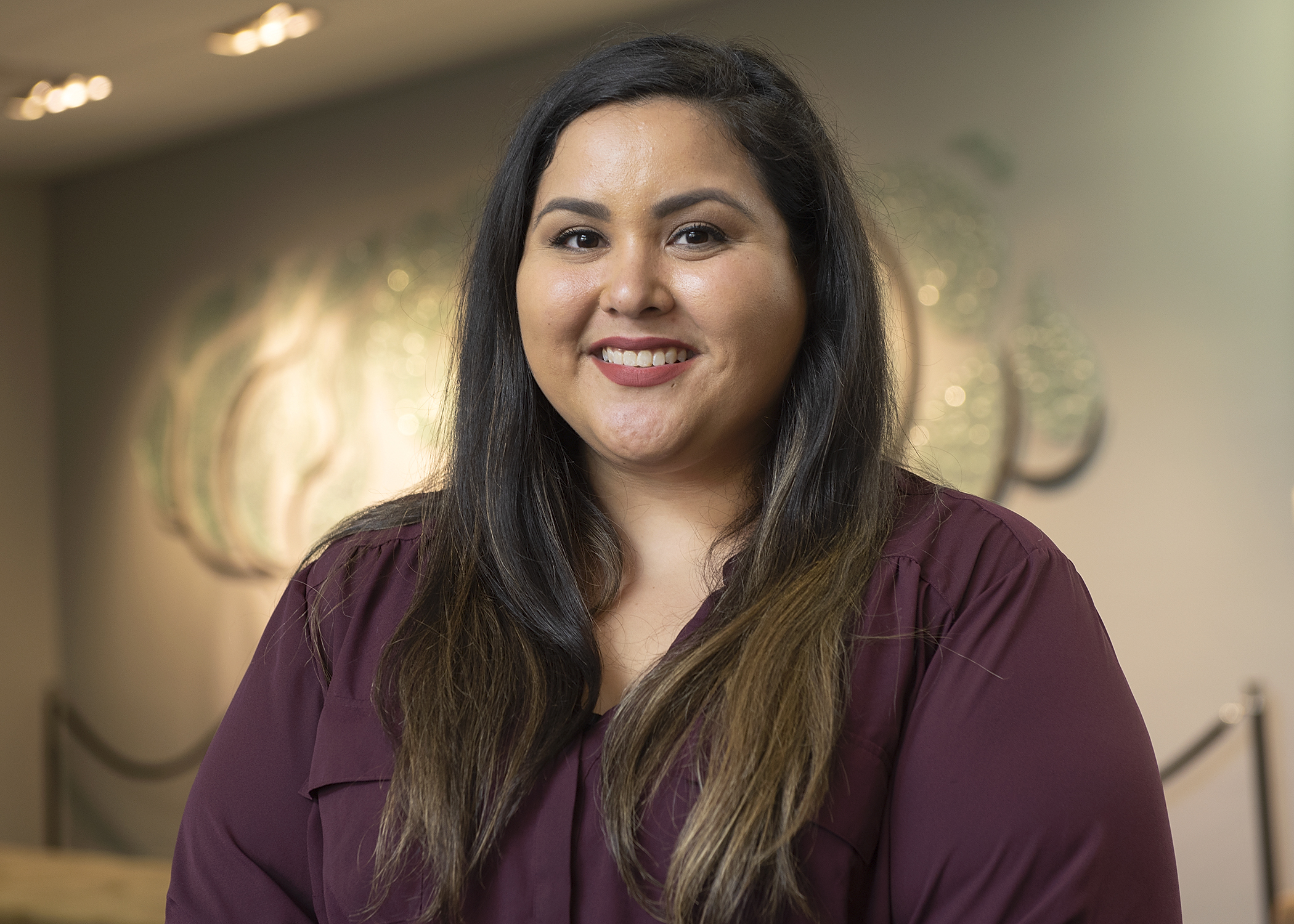 "Sam is a great place to work because the University implements programs to help staff grow professionally and personally, for example, the Employee Education Assistance Program and the Wellness program. Creating these programs shows that SHSU cares about us as an individual and not just as an employee. There is an atmosphere on campus that I haven't felt elsewhere. The beauty of the landscape and the friendliness of the people make working here feel like home," Pringer said.
Pringer first came to SHSU as an undergraduate student from 2012-2014. While at Sam, she worked as a student assistant for the Office of Graduate Studies and then Graduate Admissions. After graduating, Pringer accepted a job offer at the University of Houston in the Department of Mechanical Engineering from 2014-2018.
"When I learned of a new position open in the Office of Graduate Studies. I did some research and saw that the department had grown and evolved into an even greater support system for Graduate Students," Pringer said. "They have implemented new programs and events such as the ASPIRE program, Dissertation and Thesis Workshops, GRE Prep, 3MT and I knew I wanted to be a part of it."
SHSU strives to be the best at educating the Texas workforce through excellence in academics, student success, innovation focus, operational efficiency and by enduring traditions.
"At Sam Houston State University, we have a very strong culture based on values that have remained relevant since our founding, in 1879," university President Dana Hoyt said. "With a teacher-scholar model and service-learning approach, our faculty and staff stay closely connected with students and the community, elevating a job to a truly meaningful work experience."
- END -
This page maintained by SHSU's Communications Office:
Director of Content Communications: Emily Binetti
Communications Manager: Mikah Boyd
Telephone: 936.294.1837
Communications Specialist: Campbell Atkins
Telephone: 936.294.2638
Please send comments, corrections, news tips to Today@Sam.edu